How to Build a Black Friday Marketing Strategy for an Ecommerce Store
6627 views
10 min
Oct 15, 2019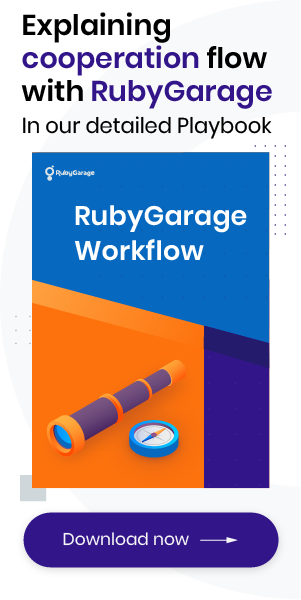 Autumn is here, bringing the holiday season with it. Both bargain lovers and stores are looking forward to Black Friday ‒ one of the most popular shopping days across the globe. Black Friday allows shoppers to get all their presents before the holidays without breaking the bank and helps stores sell old stock, dramatically increase revenue, promote their brands, and improve customer engagement and retention. In this article, we consider what you need to do before the big day to prepare your online store and get the most out of Black Friday.
Black Friday is not only a gold mine for online stores, it's also a huge competition. How can you prepare your store to cut through the noise and lure customers? Follow this guide.
Set up a marketing campaign for Black Friday
#1. Create gift guides and product collections
Gift guides let people stop worrying about what to give friends and family members.
Reduce shoppers' stress by offering a wide variety of gift choices. You can find a great example of gift guides on Sephora.com.
Sephora classifies its gifts by bestsellers, top-rated by the community, editors' picks, luxury, Sephora exclusives, and value sets. Users can also search for gifts by price (from $10 to $100), by recipient (for him, her, teenagers, etc.), and by category (makeup, skincare, tools, etc.)
#2. Create a sense of urgency
Ninety-four percent of shoppers take their time to compare products and search for the cheapest option. Instead of letting customers browse for an unlimited time, you can increase conversions and dispel doubts by planting a sense of urgency and scarcity using the following tricks.
Time and stock countdowns
iHerb uses countdowns to inform customers when a deal will be over. Customers who see time or stock limits already have a sense of loss and are more prone to make immediate purchases.
Flash sales
A flash sale or lightning deal is a discount or promotion that you offer for a short period for a particular product or service. If you sell services with a large discount, you need to set a time during which they will be available at such a low price. If you sell products, inform customers about a limited quantity to motivate them to buy on the spot.
Amazon offers lightning deals all the time. To motivate customers even more, they show the old price and the new price to highlight the difference.
Sense of rivalry
In addition to the mentioned-above tricks, some websites induce rivalry by showing customers how many other people are interested in an item and how many of them have already added it to their carts.
Booking.com shows the number of people that have booked a particular accommodation in a short period to make visitors believe that a place is extra popular and that they might miss it if they hesitate. Additionally, Booking.com shows bookings that aren't available anymore to increase the feeling of a lost opportunity.
#3. Upsell items and create product bundles
During the holidays, customers are ready to spend more. Sales go up dramatically during Black Friday and Cyber Monday
Shoppers are actively looking for deals. You can increase the average bill on your website by upselling items and creating discounted product bundles.
Upselling is the technique of convincing customers to buy a more expensive item than they originally planned by offering them better quality or an upgraded version.
For instance, One Dollar Shave Club offers the simplest razors along with upgraded (and more expensive) ones. The website shows a comparison to demonstrate the benefits of a more expensive razor and persuade shoppers to spend more.
Product bundles can consist of complementary items. Customers perceive the value of a bundle to be higher than that of one product and are more eager to buy a bundle if the price looks appealing or if you add a big discount.
Bath & Body Works offers a wide variety of bundles that seem advantageous. However, by choosing a bundle instead of one item, customers almost always spend more.
#4. Stir up interest with a sales sneak peek
Google claims that 61 percent of shoppers start to research their purchases way before Black Friday. To stir up interest among customers, ecommerce stores implement activities like sales sneak peeks.
Black Friday is a great time to launch new products just for the holidays. Sephora uses this trick every year. The personal care and beauty chain releases a sneak peek of goods and product bundles at reduced prices. A lot of these deals are available only on Black Friday.
Sephora shares news about sales on their website and social media pages, but they also raise the curtain on upcoming super offers by sending sneak peeks via the Sephora mobile app, thus creating a sense of belonging among their customers and enhancing customer loyalty.
Promote your sales with sneak peeks to engage your target audience. This way, your customers will already know what they want to buy when the madness starts.
Another powerful way to engage customers is by sharing your future deals via email.
#5. Email your customers
Email marketing is one of the biggest drivers for Black Friday sales. In 2017, almost a quarter of all online sales during Black Friday were attributed to emails. Emails allow you to:
Reduce cart abandonment. In 2017, cart recovery emails had the most success during Black Friday weekend, with a 34 percent open rate and a 9 percent click-through rate. According to ecommerce email marketing research by Omnisend, 2.13 percent of all cart recovery emails opened resulted in a purchase.
Give a sneak peek at in-store deals. When customers' inboxes are filled with emails from shops, it's important to get ahead of the competition and be the first to tease your customers. Some stores (like Sephora) start to send emails three weeks before Black Friday to be noticed. Sephora started their marketing campaign on the 1 November in 2018.
Reward loyal customers with bonuses and codes. If you want to build a strong community, you need to motivate and engage your loyal customers. In ecommerce, popular rewards include promo codes, bonuses, free shipping, and any other perks available only for your loyalty program members. For instance, Shopbop Rewards members get access to Black Friday sales earlier than other customers.
Learn how to build a strong community around your brand in our guide to ecommerce loyalty programs
#6. Add gamification elements
Gamification elements help ecommerce businesses stir up interest, engage customers, and increase the average bill. Here are some ideas you can use for your web store.
Lottery
Gamification elements in the form of a lottery add an element of surprise that encourages users to participate. A lottery can offer perks like discounts, free shipping, and gift vouchers
Tartecosmetics.com, for instance, lets new visitors spin a wheel that gives them a 10 or 15 percent discount or free shipping for their first online purchase. To unlock the prize, visitors need to register and make a purchase.
Scratch cards are similar to a fwheel. Shoppers "scratch" a coating off an electronic card and see what prize or discount they get.
Such elements are easy to add with the help of plugins for different platforms – or a custom widget.
Random or time-dependant rewards
You can surprise and delight your users with unexpected (or expected) rewards. All you need to do is add a banner that explains the rules of how or when rewards are given
Double bonuses for shopping on Black Friday
Brands that have a customer loyalty system where users collect bonuses (stars, scores, etc.) to get perks can offer double bonuses for every purchase on Black Friday. This approach allows brands to incentivize customers to shop more and increases customer loyalty.
Inspect the UI/UX to prepare your website for sales
A seamless user interface and user experience are the key to success. Here are simple steps on how you can prepare the UI and improve the UX of your website before Black Friday.
Optimize the checkout process
The checkout process is one of the main bottlenecks your visitors might face. By optimizing the checkout process, ecommerce stores may reduce the cart abandonment rate by 31 percent. Here are a few tips:
Add trusted and convenient payment gateways. Add PayPal, Amazon Pay, Apple Pay, e-wallets, and other trustworthy payment gateways to allow users to choose the payment option they prefer.
Allow non-registered users to check out. Don't lose non-registered users who want to buy from you. Use a simplified checkout form that requires minimal information from a user.
Remove all hurdles. Inspect your checkout page to find any elements that get in the way of shoppers who are completing transactions. Heat and scroll maps are the perfect instruments for this task. They can help you understand what navigation, sidebar, or other elements shift the customer's focus from completing a desired action.
Improve product search
Fine-tuned search features allow your customers to find what they're looking for easily and move to the checkout with as little friction as possible. To enhance the customer experience, you need to improve your product search feature:
Add visual filters
Filters for colors or brands can be visual, represented in the form of logos or color pickers. Visual filters work well for shops that sell cosmetics and clothes, when one item can be in numerous colors and shades.
Forget about zero results
Don't show an empty search results page. If a customer is trying to find a product that isn't available at the moment, offer them other items that might be interesting to them. These can be the most popular items on your website, items from the category the user is searching in, or personalized recommendations based on previous purchases.
Add opt-in forms
Black Friday is an opportune time to expand your customer base. Offering new visitors goodies like early access to Black Friday sales or discounts increases the chances of them registering or sharing their emails.
Prepare your 404 page
On Black Friday, anything can happen. You need to be ready for everything that might be in store. Think through all the worst-case scenarios and prepare your website for them. For instance, figure out how not to lose a visitor if they can't find a page on your website.
Amazon, for instance, learned the hard way that even the most reliable servers can fail during crunch time. The company uses dog images on its 404 page to calm down deal-hungry shoppers and lure them back to the main page.
Recap
You know how people storm the doors of brick and mortar shops on Black Friday? They're going to do the same to your website. Start preparing well in advance and arm yourself with these tips.
Don't forget to subscribe to our blog for more useful articles on the retail industry, and feel free to start a conversation below if you have any questions.