11 Superb Ways AI Can Revamp the Retail Industry
41209 views
10 min
Sep 26, 2018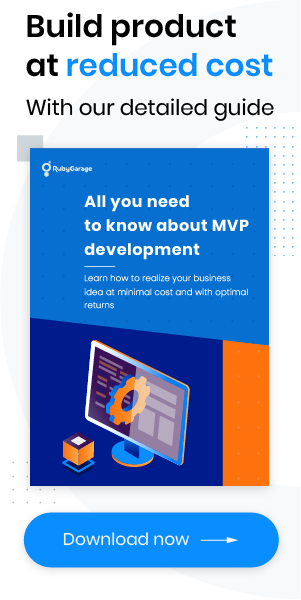 Amazon was one of the first to exploit the potential of artificial intelligence (AI) in the early 2000s, and 35 percent of the company's sales were soon attributed to these AI innovations. Since then, AI technology has evolved at an astronomical rate. Artificial intelligence can serve retailers with smart recommendation engines, automate most processes, replace human labor for particular tasks, predict demand, and by doing these things increase overall productivity and revenue.
We've selected 11 practical applications of artificial intelligence in retail to drum up business. Are you interested? Here we go.
#1 Eliminating overstocks and out-of-stocks
Аn excess or short supply of products can affect your company's profitability and costs retailers worldwide $1.1 trillion each year. Leftover stock is often marked down and leads to low sales turnover. Out-of-stock situations, on the other hand, make for lost sales and dissatisfied customers who can easily switch to your competitors.
One of the business applications of artificial intelligence in retail is restocking. AI helps retailers replenish supplies by identifying demand for a particular product based on
sales history
location
weather
promotions
trends
… and so on.
This way companies can prevent underperforming products from building up, stock what customers are likely to buy, achieve faster deliveries, reduce returns, and save lots of money.
H&M uses AI to analyze store returns, receipts, and loyalty cards to predict future demand for apparel and accessories and manage inventory.
Morrisons has partnered with BlueYonder, a leading AI solutions provider for retailers, to optimize stock forecasting and replenishment across its 491 stores. Use of artificial intelligence has helped the company to reduce shelf gaps in-store by up to 30 percent.
#2 Adjusting prices
Another application of AI in the retail industry is in determining prices. Artificial intelligence can show retailers likely outcomes of different pricing strategies so they can come up with the best promotional offers, acquire more customers, and increase sales. To do this, algorithms typically collect data on competitors' products, promotions, and sales as well as non-store data about things like local events.
eBay uses AI-powered pricing and inventory algorithms to define the most appropriate prices for goods and notify sellers. Kroger applies artificial intelligence for price optimization as well. Analytics data helps the company stay flexible and change prices and promotions instantly based on shopper insights.
#3 Product categorization
Artificial intelligence is also a smart way to classify products. LovetheSales.com employs machine learning to categorize more than a million commodities from numerous retailers. The algorithm tags products and sorts them into product categories to display to customers who may be looking for a certain type of item.
Lalafo has made a step forward by sorting merchandise and services via AI-powered image recognition. When sellers want to market goods on Lalafo, they can just upload an image of these goods with no need to add a description. Computer vision and machine learning recognize items in pictures, place these items in the appropriate product category, and suggest a price. The platform currently processes over 900 requests per second. Artificial intelligence has helped Lalafo increase content relevance and improve sales.
#4 Chatbots for customer support
Chatbots are one more popular application of AI in the retail industry. Chatbots help retailers to provide great customer service, help customers find items on the site, notify them about new collections, and offer them apparel similar to things they've already chosen. For example, if a customer has already added black jeans to the cart, a chatbot can offer them new silver Converse shoes to finish the look.
Eighty percent of brands globally are using or plan to use chatbots. Burberry and Tommy Hilfiger have already launched AI-driven bots on Facebook Messenger that guide customers through their latest collections and answer their inquiries.
1-800 Flowers has also launched an AI-powered concierge named Gwyn (Gifts When You Need). Gwyn emulates messaging platforms like WhatsApp and can successfully reply to customer questions, help customers find the best gifts, and assist them through the entire shopping experience. The company uses AI to reach each customer with an individually tailored offer.
#5 Voice product search
Artificial intelligence has made possible voice search for products. Many prominent brands such as Costco, Kohl's, Target, Tesco, and Walmart use either Google or Amazon AI technology and smart devices to serve customers with easy and fast search.
Customers don't need to type in queries on small devices anymore; they can just ask Alexa to add carrots or new glitter shadows by MAC to their shopping bag. Customers can also inquire of smart assistants about the estimated arrival time and current status of delivery or reorder items they've previously bought.
#6 Visual product search
Artificial intelligence has opened visual search to retailers as well, allowing customers to upload images and find identical or similar products. AI-powered technology scrutinizes an image and analyzes colors, shapes, and patterns to identify an item.
Cortexica, a London-based AI company, has developed image recognition technology that promises 95 percent accuracy. John Lewis has added this technology to their iPad app. The Find Similar feature has gotten 90 percent positive feedback from customers.
American Eagle Outfitters also offers visual search in its mobile app. American Eagle image recognition technology lets customers not only find the exact or similar clothing but also get recommendations on what goes well with it.
#7 Virtual fitting rooms and mirrors
Among applications of AI in the retail industry we need to mention virtual dressing rooms and mirrors. The virtual fitting room is a great helper for busy shoppers as they can try out manifold apparel, find the right outfit and an accessory that perfectly matches it, and do all this in a matter of minutes.
Moda Polso lets its clients create their own avatars. These virtual avatars let Moda Polso shoppers try on an unlimited number of outfit options and make a purchasing decision quickly and easily.
Me-Ality, a Сanada-based tech startup, has developed a virtual fitting kiosk that can scan a shopper's whole body. A scan takes about 20 seconds and measures 200,000 different points on the body. Gap, Levi's, J.Crew, Old Navy, American Eagle, and Brooks Brothers set these scanners in their stores and saw a dramatic increase in sales.
Virtual dressing rooms are especially important for online stores, as online shoppers return 25 percent of the clothing they buy, with 70 percent of returns being for the wrong size. Specsavers was one of the first retailers to offer a Virtual Try On feature. With Specsavers, a customer can scan their face with the camera on their desktop, tablet, or mobile and virtually try on glasses in one click.
#8 In-store assistance
Many retailers invest in AI-driven technologies that can both assist customers while shopping in their physical stores and help their staff handle customer inquiries. John Lewis spent £4 million in 2017 on a shop floor app for its personnel. This app equips employees with information about products and stock availability so they can answer shoppers' questions right on the spot.
Kroger has decided to help their staff as well. The company wants to roll out smart shelves in almost 200 stores by the end of 2018. Kroger Edge technology will replace paper price tags with instantly changing digital tags. In addition to prices, smart shelf tags will display nutritional information, current promotions, and video ads.
Lowe's has employed AI to develop an autonomous in-store robot called Lowebot. Lowebot navigates customers through stores and helps shoppers find goods in multiple languages. The robot also helps the company efficiently manage inventory due to real-time monitoring capabilities.
#9 Cashier-free stores
The robotization of stores helps diminish lines, reduce the number of employees needed, and dramatically save operational costs for a company.
Amazon artificial intelligence has enabled checkout-free stores. The Amazon Go app along with Just Walk Out Shopping technology automatically react to a customer's taking from and returning products to the shelf. Just Walk Out Shopping technology records products taken on the customer's virtual card. Once a customer is done shopping, they can just leave. Later, they'll receive a receipt and the company will charge their Amazon account. Amazon plans to create more AI-driven supermarkets like Amazon Go with a mere 6 to 20 human employees at any shop.
Alibaba has used AI in China to launch its first cashier- and cash-free wine store, Tao Cafe, as well as Futuremart. When entering Futuremart, customers are identified by facial recognition technology. Customers also need to scan a QR code with their Taobao, Tmall, or Alipay app so that Alipay can charge for their purchases when they're done shopping. What's more, a Happy Go happiness meter grants customers discounts based on how much they're smiling.
#10 Tracking customer satisfaction
Apart from scrolling through social media and gathering feedback left by customers, artificial intelligence can detect the actual mood of your customers in the store. Walmart has presented facial recognition software for this purpose.
Walmart is rolling out facial recognition cameras that can define a customer's level of satisfaction at the checkout. If a customer is frustrated, a company representative will talk to them to soften the annoyance and revive their relationship with the store.
Multi-brand online retailer Shop Direct is working with IBM to develop an AI-driven chatbot that can determine customers' moods as well. The chatbot goes through the words and tone that customers use in their text messages. Once the chatbot has detected an annoyed or disappointed customer, it directs them to a representative for help via chat or a telephone customer service line.
Mood tracking technologies result in more satisfied customers, help brands capture more sales, and strengthen relationships with customers.
#11 Predicting and influencing customer behavior
Artificial intelligence platforms like Personali allow retailers to leverage behavioral economics and reach customers with an individual approach. Personali's Intelligent Incentive platform analyzes customer psychology and emotions to encourage purchases.
The Personali algorithm analyzes customers' emotional responses and behavioral patterns during their previous shopping sessions and generates optimal pricing offers and incentives for each shopper.
Using behavioral data, brands can come up with individualized recommendations, lifting revenue and increasing the efficiency of marketing spending. For example, a customized recommendation engine helped JD Sports to improve the conversion rate for their outdoor brand Millets by 332 percent. Product recommendations now account for almost a fifth of the company's sales.
Artificial intelligence in your business
If you aren't using artificial intelligence, you're making a big mistake. It's a lucrative investment that can advance any process in your store, give valuable insights and analytical data, and bring maximum revenue in future. Stop lagging behind and adopt the leading technology!
If you want to equip your retail business with the latest technology, drop us a line and we'll help you take your product to the new level.