Top-Rated Website Design Agencies: Criteria Explained
2595 views
11 min
May 03, 2022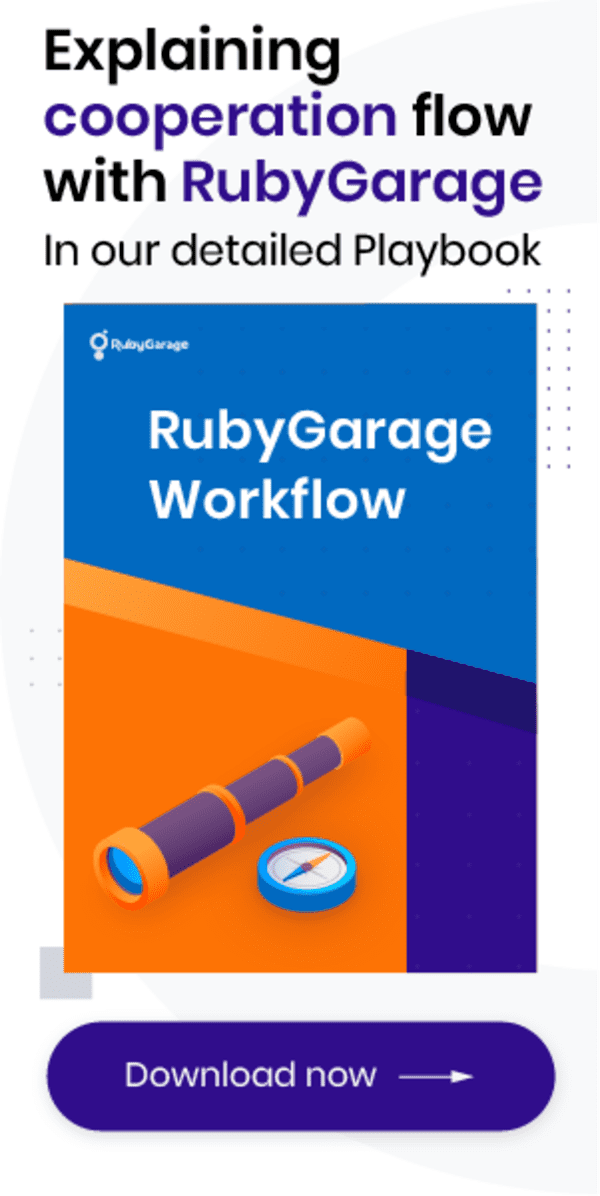 The design of your website is one of the crucial factors that make people love your brand and return again and again. A well-curated design can ensure a flawless user experience and improve aesthetics, which boosts the conversions, retention rate, and number of returns. 
We've selected the top website design agencies and analyzed them according to certain criteria, so you can choose the best option for you. At the end of the article, there's a bonus. We've created a section on signs you're ready to start designing your website. 
Criteria explained 
Now let's take a look at each criterion on the table, find out what it means, and see how it helps you find the most suitable vendor. 
Customer ratings
Most website design agencies are on rating platforms like Clutch and GoodFirms. There, you can find what previous clients have said about the agencies they worked with. 
We've studied the reviews and the rating of agencies on these platforms and calculated the average rating for each agency in three categories: 
Quality — clients' satisfaction with the quality of an agency's services and final products
Schedule — timeliness of the results and any delays or missed deadlines
Pricing — the price–quality ratio, or whether clients agree with pricing for an agency's services
Rich and accessible portfolio 
 A portfolio shows the agency's previous experience. Here, you can find examples of an agency's work and clients that trust them. It's a good idea to look for case studies about similar projects, similar functionality, and projects in your industry so you can evaluate how the agency solves tasks like yours. 
We can't assess the relevance of agency portfolios to your idea, as we don't know what idea you have, but what we can do is evaluate the agencies' portfolios as a whole. Thus, the portfolio was considered in website design agencies ranking process. 
Design system 
A design system is a tool that helps make the design process faster, smoother, and more effective. There are many different design standards and restrictions that can be difficult to navigate. There are also functions or elements that are similar across almost all websites (think of a login page or menu bar). These elements don't need to be designed from scratch. 
Design systems help configure these elements quickly to save time and money on building them once again. 
When anagency has enough experience and expertise, they may bring more value to their customers by providing their own design systems. 
In our research, we've checked if each agency has their own design system, design kits, and best practices.
Clear workflow 
Clear agency processes also determine result quality and efficiency. A defined workflow, with all the stages, deliverables, and processes, helps organize the design work. Here, you can see a complete web design process described in detail for when you evaluate an agency's workflow. 
Without a clear workflow, the product might go through the same stage several times or be unable to leave a stage. This makes the result almost impossible to reach. That's why we considered website design agencies workflow in our criteria. 
While choosing a vendor, pay attention to the services they offer and their workflow. Does the company offer full-cycle development? If not, do they help you implement the design they created while further developing your product? Lastly, do they have a defined flow for all stages and transitions? 
Social involvement
A clear sign of an agency's expertise is their willingness and ability to share their experience and knowledge with others. This can be shown through participating in communities, writing useful blog posts, producing webinars or courses, or sharing insights in any other helpful and mostly free way. 
Those who are confident in their knowledge and experience can advise their clients on accomplishing business tasks and exchange advice and insights with their colleagues to complete professional tasks.
We've checked if the website design agencies in our review contribute something to society. 
Top website design agencies 
Now, it's time to look closer at each website design agency to find out if they are the right fit for you.

#1 Sayenko Design
Country: USA
Founded: 2009
Rating: 4.8
Sayenko Design is a web design agency offering custom design services for WordPress websites. The agency's target audience is small and midmarket businesses. 
The company doesn't focus on a particular industry. Their portfolio comprises a large number of cases. 
Sayenko Design promises to build WordPress websites that work. 

#2 UPQODE
Country: USA
Founded: 2015
Rating: 4.8
UPQODE is a digital marketing and web design agency also offering custom design for WordPress-based websites. 
The agency doesn't have any particular industry focus, though it highlights retail as a separate category in its portfolio. UPQODE's portfolio includes many case studies for different services and industries. 
The company's main audience is small businesses. UPQODE promises to build websites that empower their clients' success. 

#3 Bop Design
Country: USA
Founded: 2008
Rating: 4.9
Bop Design is one of the highest rated website design agencies. It offers both custom design and WordPress solutions for your business. 
The agency's expertise spans many industries, including biotech, FinTech, accounting, and healthcare. Their portfolio includes many examples of work in all industries in which the agency claims to have expertise. 
Bop Design's focus is on small to midsize B2B companies. They claim to become an extension of the clients' marketing office and help them achieve their goals.

#4 KrishaWeb
Country: USA
Founded: 2008
Rating: 4.8
KrishaWeb is another web design agency that offers various services to its customers. The agency claims to be an expert in the education, healthcare, legal, fashion, restaurant, and retail industries. 
The agency's portfolio includes few but varied case studies. KrishaWeb targets mostly small businesses, but they work with all kinds of businesses, including enterprises. 
The company claims to transform the digital experience for both clients and end customers. 

#5 PopArt Studio
Country: Serbia
Founded: 2010
Rating: 4.8
PopArt Studio is a full-service digital agency offering website design services as well as web development and marketing services to their customers. 
While PopArt Studio doesn't focus on any specific industries, their portfolio is rich in case studies and projects. PopArt Studio focuses on small businesses but works with midsize businesses as well.
The company claims to implement the latest technologies into your business and do it with love. 

#6 RubyGarage
Country: Estonia
Founded: 2011
Rating: 4.8
RubyGarage is a software design and development company offering website design as part of their broader service offerings or as a standalone service. 
The company has expertise in retail, FinTech, education, and healthcare solutions, though their portfolio comprises many case studies from other industries. 
Though RubyGarage focuses on startups, they work with clients of all sizes, including at the enterprise level. 
RubyGarage is focused on long-term profit and growth. 

#7 Solid Digital
Country: USA
Founded: 2007
Rating: 4.8
Solid Digital is another web agency focusing on B2B clients that offers mostly custom solutions. The agency prefers working with midmarket clients. 
In Solid Digital's portfolio, you can find many different case studies. Their clients represent various industries. 
Solid Digital claims to be a partner who removes obstacles and doesn't create them.

#8 Halo Lab
Country: Ukraine
Founded: 2013
Rating: 4.8
Halo Lab is a Ukrainian web design and development company offering website design as one of its services. The company works mostly with small businesses and is affordable.You can find some success stories in their portfolio as well as in reviews on platforms like Clutch. 
Halo Lab puts design first among development activities and promises to build solutions loved around the world. 

#9 Idea Marketing Group
Country: USA
Founded: 2009
Rating: 4.8
Idea Marketing Group is an American marketing and web design agency offering custom solutions to their clients. Idea Marketing targets midsize businesses, though they also work with small businesses. 
With no particular industry focus, the agency shows a variety of case studies. Idea Marketing claims to listen to clients while not overwhelming them with advice. 

#10 HUEMOR
Country: USA
Founded: 2011
Rating: 4.7
HUEMOR is a web design and development agency that works not only with custom solutions but also creates websites on platforms like WordPress, Shopify, HubSpot, and Drupal. 
HUEMOR claims to have expertise in many industries and proves it with various cases in their portfolio. 
The agency's focus is mostly midmarket. HUEMOR claims to create beautiful and effective solutions.
Bonus: what to do before you start designing your website 
Most website design agencies are ready to take on your project in a couple of days, but are you ready to start your project? Let's look at what you need to do to before working with an agency to avoid wasting time. 
Define your product vision. You'll have to explain to your chosen design agency what tasks to complete and what your goals are. You can't do this if you don't understand them yourself. Ensure you have a clear product vision and, perhaps, create a business model to arrange all your thoughts. You can use our product vision guide to ensure you're ready for the next steps. 
Validate your idea. Before you start designing a website, ensure that it will solve the problems you want it to solve. Also, assess market demand and your product's potential profitability before investing in its development. 
Define a feature set. You should not only define your website's general aims but also think of all the features and functionalities your product should have. This is necessary so that designers don't miss any features while creating your website's prototype. 
Ensure feasibility. Once you have clear goals and objectives for creating your website, ensure they can be implemented. Pay attention to technical feasibility, legal restrictions, and your budget. 
If you have completed all the steps and are confident in the results, then you can proceed to website design.
Summing up 
When choosing between different website design agencies, pay attention to the following criteria: 
Ratings — clients' rankings of an agency's work
Portfolio — examples of an agency's work 
Design system — tools that speed up and simplify the design process
Workflow — organization of the agency's processes
Social involvement — the agency's participation in knowledge and experience sharing
FAQ
First, you have to define what you need and ensure it is feasible. Then, you can analyze potential vendors according to the following criteria:

Reviews. You can find out what previous partners and customers have said about an agency's work.
Portfolio. Examples of previous work will show you what an agency is capable of.
Workflow. A defined workflow will ensure work on a project won't turn into a mess.
Design systems. Best practices and a defined solutions template will ensure a fast project release.
Social involvement. When an agency shares their knowledge with others, it means they have vast experience and deep expertise.

There's no best agency, but there might be an option that best suits you. Your best option will depend on your needs and abilities, so you have to define what exactly you need and prioritize the needs. If you have a limited budget, look for agencies that work with small businesses and are affordable. If you need unique functionality that is difficult to set up, look for an agency that provides custom solutions and thorough research. Looking at each criterion will help you choose the agency that is right for you.