Retail Metrics and KPIs: Why and How to Track Them
27780 views
8 min
Jul 02, 2018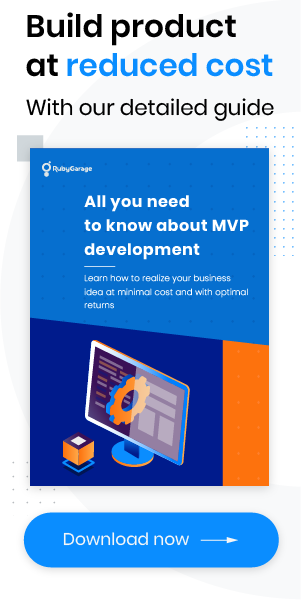 Just like online stores, physical stores need to measure a number of retail metrics and KPIs to improve business performance. But what are these metrics and KPIs? And how can you measure them?
In this blog post, we talk about common in-store metrics and KPIs that give retailers insights on their businesses and help them learn more about customers' in-store behavior.
Retail metrics to track
Metrics provide the numbers that you can use to measure KPIs and analyze in-store customer behavior. Tracking metrics is important because metrics allow you to make data-based decisions regarding the customer experience. For physical stores, the most common metrics include pedestrian foot traffic, walk-in rate, shopper-to-staff ratio, customer path, and average customer dwell time. Let's see why you should track these metrics and what technologies you can use to do so.
Pedestrian foot traffic
Calculating pedestrian foot traffic shows you the number of people who pass by your store in a certain period of time. There are several ways to calculate this. The most basic is to count foot traffic manually with the help of a device called a tally counter or a clicker. But this requires quite a lot of time and effort as someone has to press a button every time a person walks by the store. Of course, there's another option. You can save time using software and cameras. With this method, you can also obtain other data on pedestrians such as gender and age group.
Walkbase, for example, supports different technologies like Wi-Fi, Bluetooth beacons, beam counters, and cameras to count people who walk by your store and track shoppers who walk in.
Pedestrian foot traffic data is important because, together with the walk-in rate, it can let you calculate the percentage of passersby that your store attracts (i.e. your capture rate). You can compare different storefronts within a chain, for instance, and find out how effective they are by counting people walking by and entering your stores.
Moreover, since pedestrian foot traffic depends directly on the location of a store, some retailers even consider changing location based on this data.
Walk-in rate
The walk-in rate is the percentage of pedestrians on your street who visit your store. For instance, if 3,000 people pass by your store and 300 come in, your walk-in rate is 10 percent. To count the number of visitors to your store, you can install video cameras or sensors.
Adidas, for instance, uses AXIS cameras and AXIS people counter software. This technology provides information about periods of time when store traffic is heaviest. This data can be used for planning work schedules and evaluating marketing campaigns.
Hoxton Analytics uses cameras and sensors placed at ground level to count visitors and observe their shoes. Thus, in addition to footfall traffic, the technology detects the shoes type (male or female) and size to let retailers collect gender-related data.
Knowing your store's walk-in rate, you can improve employee scheduling, test storefronts, and ultimately improve your store's performance. The walk-in rate can also help you evaluate marketing campaigns and give insight on high- and low-traffic times. Moreover, when tracking retail KPIs, the number of store visitors is needed to calculate:
Shopper-to-staff ratio
Capture rate
Conversion rate
Bounce rate
Shopper-to-staff ratio
Of course, you don't want your staff to be overwhelmed during the busiest hours. At the same time, having too many employees isn't reasonable as there isn't enough work for them. You can avoid both of these situations with the help of smart scheduling and staff optimization. By analyzing data on the number of shoppers, you can see if there are hours when your store is understaffed or overstaffed.
ShopperTrak counts enters with the help of traffic counters at entrances, letting retailers find out their store's busiest hours. For example, PetSmart used people counting to solve their scheduling issues. Analyzing traffic data collected from dual-lens devices allowed the company to optimize their labor scheduling.
Using Wi-Fi analytics technology, Morrisons found out that customers abandoned their baskets and left the store because there weren't enough workers at peak times. This information helped the company optimize labor planning and, as a result, increase customer satisfaction.
Measuring the shopper-to-staff ratio can help you:
Optimize employee scheduling
Manage queues
Improve customer service
Customer path
Tracking the customer path will give you insight on areas in your store where visitors spend more and less time, where they just browse, and where they tend to buy products. In other words, you'll get information about hotspots, cold zones, and popular paths. Comparing and analyzing different locations can help you get a better understanding of how you can increase store performance. Based on customer path metrics, you can see if you need to make any changes to improve store layout and retail space.
For instance, Hugo Boss used heat sensors to map its customers' movements and find out more about customer preferences. Modcam tracks people flow in stores using sensors, providing real-time data on where shoppers go. Kinexon uses sensors to track all baskets and carts.
Customer path metrics provide insights on:
Store layout
Popular paths
Hotspots
In-store product placement
Highest and lowest interest products
Average shopper dwell time
Dwell time shows how long customers stay in your store. Remember that when analyzing this metric you should take into consideration the kind of store, its size, and the range of products.
RetailNext offers the Aurora v2 sensor, which combines video, Bluetooth, and Wi-Fi devices. Aurora v2 is an artificial intelligence device that counts customers and passersby, measures visit duration, and analyzes shopper journeys. Moreover, the sensor can distinguish employees from shoppers, something that can be an issue even for today's technologies.
Blix Traffic tracks customer movement and dwell time by collecting anonymous data from visitors' Wi-Fi-enabled phones.
Exposure, a platform that the RubyGarage team built, uses Wi-Fi sensors to track visitor movement and engagement. Based on the data collected, Exposure provides statistics on the number of visitors, dwell time, and popular areas.
Dwell time provides information about your customers' behavior. Based on dwell time data you can:
Measure the success of marketing events
Evaluate your approach to product placement
Understand your customers' shopping habits
Retail KPIs
The following KPIs give insights on store performance, customer experience, and marketing actions. Calculating them enables you to make decisions based on real data, which means no more guessing or relying on assumptions. So let's take a look at KPIs that are helpful for improving the customer experience.
Capture rate
The capture rate is the percentage of passersby who enter your store. To calculate it, you need to know both pedestrian foot traffic and the walk-in rate.
The capture rate gives you insight on how many people your store attracts and helps you to analyze outside potential, evaluate window displays, and plan marketing events.
After measuring and analyzing the number of visitors and passersby, some retailers decide to change their opening hours.
Conversion rate
The conversion rate is the percentage of your store's visitors who buy a product. To calculate it, you need to know the number of transactions as well as the number of people who entered your store. For this you'll need people counting technologies that we mentioned above.
Let's say that 250 people visited your store and 60 of them made purchases. According to the retail conversion formula, your store's conversion rate is 24 percent.
With this KPI you can see how many visitors actually turn into buyers. If your store has a high walk-in rate but a low conversion rate, you should track and analyze other retail metrics and KPIs to find out why so few people buy things at your store.
Bounce rate
Unlike the conversion rate, the bounce rate measures the percentage of visitors who leave your store without buying a product. According to numbers provided by Gap officials, 70 percent of visitors leave Gap stores without making a purchase. Why? Because they can't find the size or color they're looking for.
As you can see, the bounce rate can help you to define problems your store may be facing. When most visitors leave your store almost immediately, there are obviously some issues you should address. In this case, you need to understand why customers lose interest and change their minds and what prevents them from buying.
To get a better understanding of what influences such decisions, you should take other metrics and KPIs into account. They'll help you find out why you fail to meet your shoppers' needs.
Customer retention rate
And finally, to evaluate your store's performance and increase customer loyalty, you need to know how many people return to make repeat purchases. Measuring and analyzing this KPI during different periods will enable you to understand what steps you need to take to turn new visitors into loyal customers.
Subscribe to our blog newsletter to get more information about today's technologies!