Best Practices When Outsourcing Software Development
8682 views
7 min
Jun 21, 2019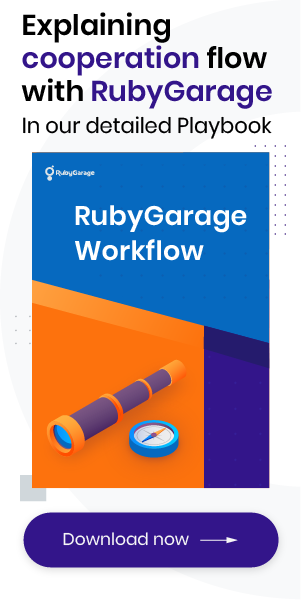 When outsourcing software development, businesses often fear that the outsourcing team won't deliver the right product on time and on budget. In this post, we share some tips on how to make your experience successful. Enjoy!
Why consider outsourcing software development?
You might question why it's worth considering outsourcing development. A sizable portion of companies and services choose to outsource because it's profitable. But there are other valid reasons to outsource software development. Here are the top advantages that companies and business owners say they get from outsourcing:
You can get even more benefits if you find the right outsourcing team. Now to the best outsourcing practices!
Go Agile
The key reason why Agile methodologies are successful for outsourcing software is that it gives you instruments to manage your project within a constantly changing environment. If your goal is incremental delivery, this methodology is definitely for you. Here are the benefits outsourced projects get when they go Agile:
Self-managed teams. Agile outsourcing teams are organized around a particular project and include specialists with all the necessary skills to plan and deliver a complete product iteratively, without excessive oversight by the client.
Efficient planning. Unlike in traditional project planning, where a PM plans everything independently, the whole Agile team is responsible for estimating and planning the workload. As a result, the team that knows the project is responsible for both its planning and execution. This improves the chances that goals will be clear and achievable.
The right product.  According to Agile software development, the time and budget are fixed and the product is delivered iteratively. After each iteration, the product is tested. If needed, the team or the customer can make changes and repeat the process. By doing so, you can deliver a product that has business value and fits within the planned budget and schedule.
Choose an outsourcing team that fits your needs
Finding the right people is never easy. It can be even more difficult to find the right outsourcing team because of the distance. Here are some recommendations you should keep in mind when choosing.
Choose the right destination
This may seem like a secondary issue at first, but there are a few things to consider when picking the location of your team:
Cultural aspects are important for effective cooperation. Communication is challenging in and of itself. Cultural differences can add more difficulties. Learn more about the country where you want to find a team. If in doubt, choose a destination with a similar mentality to avoid cultural gaps and misunderstandings.
Hourly rates are another matter. Developers in Asian countries tend to charge the lowest rates, while Latin America and Eastern Europe are more expensive than Asia. Here are average hourly rates by region:
You can surely find higher and lower rates within these regions. Just don't make price your only criterion.
Find potential teams
Google can help you find anything. However, specialized platforms like Toptal and Clutch come in handy if you're looking for companies and specialists who have already been vetted and rated by others. Here's a list of top-rated platforms where you can find an outsourcing team within a few clicks:
Upwork is a worldwide freelancing platform where you can find any type of specialist. Post your project and hundreds of teams and individuals will offer their services. Another alternative is to find a team by yourself. On Upwork, contractors are rated by customers and prices, so you'll definitely find a team that corresponds to your goals.
Toptal is a platform with experienced developers, who are rigorously tested for technical and English skills during the approval process. Toptal says they approve less than 3% of all applicants. Consequently, developers on this platform are pretty expensive: rates start at $60 per hour. Unlike Upwork, where freelancers bid on projects and employers choose the best offer, Toptal offers candidates to employers within 24 hours. Before clients start paying, there's a two-week free trial period.
Clutch is a credible directory of over 7,000 companies. All of these companies are categorized and rated, which makes it very convenient for searching.
LinkedIn is a professional network with a huge pool of companies and consultants. You can find information about any company, check endorsements, and communicate in person.
Evaluate the team
Once you've found the team you'd like to cooperate with, proceed to the following steps before concluding a contract:
Study the team's portfolio. It can provide insights into their level of professionalism and sense of style. Also, ask if projects were actually released and if not then why.
Study references. Feel free to ask for references and follow up with them! References can share real feedback on a team's attitude, work style, failures, and successes, which is valuable information for making the final decision.
Evaluate English skills. This is the last but very important thing to consider. If you're planning long-term cooperation with a team, you need to communicate effectively.
If you're satisfied with the team's background, go ahead and get started!
Manage your outsourcing team effectively
Now that you've chosen a team to work with, you should set up management processes. It's vital to do so to ensure discipline on the project. Here are a few ways businesses can manage the outsourcing development process:
Overlap schedules
It might be challenging due to time zone differences, but try to find at least a few overlapping hours for daily meetings during working hours for you, and your outsourcing team. There are numerous online services that can help you organize teams and arrange meetings across time zones.
Use video calls
Hold your daily meetings in the form of video conferences. This will help you feel the presence of the team, see all members' emotions, and build rapport. 
Trust your outsourcing team
It's tempting to check on the team every now and then since you can't be present in person. But micromanagement can ruin your relationship. If there's a real need to check every step, you haven't built your Agile team correctly. So make sure that you've assigned team roles and let the team work independently.  
Invest in the team
Organize webinars to share experience and improve the team's skills; provide access to courses and subscriptions to boost your developers' hard skills. If it's not your last outsourcing project, you'll only benefit from investing in your team!  
Meet in person
In outsourcing, most communication takes place online. It requires a lot of writing and sometimes video calls. But only face-to-face communication gives us a true picture of other people thanks to nonverbal cues, which are almost impossible to get online. In-person communication can boost morale and cooperation, resulting in higher performance. Allocate some time and a share of your budget to visit your outsourcing team. This will boost trust and contribute to further cooperation, which can bring many successful projects in the future.
Simply put, following these best practices will help you avoid missteps in dealing with your outsourcing development team and help you concentrate on the project itself. We hope our advice will improve your outsourcing experience!