Guide to Building a Successful Celebrity Mobile App
11680 views
12 min
Aug 01, 2019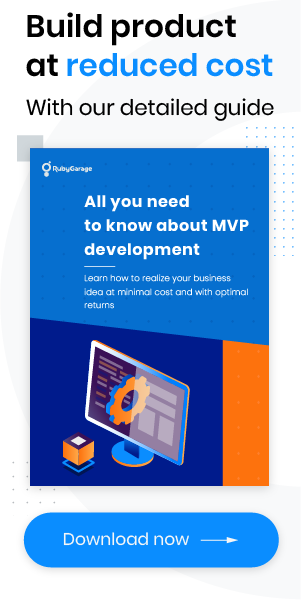 What's the use of apps for celebrities? How can we help them evolve their empires and earn more from their success? The era of social media influencers demands that celebrities expand their authority into new areas. And software development is a tool that can help celebrities in this endeavor. 
What's a celebrity app?
Nowadays, many celebrities have more than one income stream. They sell cosmetics, clothes, and books, run side companies, deal in real estate, and even develop branded apps. 
Apps mean a lot for celebrities. They bring celebrities closer to their fans and followers. For some idols, the usual social media channels aren't enough; so they decide to go all in and make a branded app. It can be a game, a lifestyle app, or a sticker pack. Usually, it's either something connected with their way to fame or the things they like. Sometimes, an app is not limited to one celebrity only; we can also find collaborations. For instance, Gucci dressed up an emoji pack by Shawn Mendes, the Jenner sisters (Kendall and Kylie) teamed up to make a game, and several top musical artists got together to create the music streaming service Tidal.
How do they make money?
There are various business models that help app owners make money. Generally speaking, there are three popular approaches to monetization: in-app advertising, in-app purchases, and paid apps.
In-app advertising includes banners, interstitial ads (full-screen ads), videos, text ads, and native ads. You can find ads in both free and paid apps.
Paid apps rarely use other monetization approaches, as users have already bought the product. However, sometimes developers leave room for in-app purchases.
In-app purchases offer some additional content, items, or a subscription to a service.
What types of apps do celebrities make?
The answer is any. The market is big, and any app can be used as a platform for a celebrity app. The point is to align with the sphere of influence and connect with the target audience. 
Let's go through the most popular types of apps for celebrities:
Music streaming services
Tidal is a subscription streaming service that offers lossless audio and HD music videos with exclusive content. The project lives thanks to Jay-Z, who came up with the idea to relaunch the existing service and invite 15 other musicians to help him develop it. The promotion campaign claimed that Tidal was the first artist-owned streaming service on the market.
Tidal is a free app with monthly subscriptions ranging from $4.99 to $29.99. A key selling point for Tidal is exclusive content from artists who co-own the company as well as from other popular musicians.
Despite the great idea of an exclusive streaming service, there are some red flags. The major concern for users is the price. Unlike almost all other streaming services, Tidal doesn't have a free tier, instead requiring users to pay for an expensive subscription.
Games
Heads Up by Ellen DeGeneres – This app was a roaring success. It's based on the charades game Ellen plays with her guests during the Ellen DeGeneres Show. The mechanics are easy: choose a deck of cards, put your phone to your forehead, and try to guess who or what you are. Heads Up held third place among all paid apps in the US App Store on 16 July 2019. This is a paid app ($0.99) that also includes in-app purchases, which is considered a flaw by some users according to their reviews.
The games by Glu Mobile: Kim Kardashian, Britney Spears, Nicki Minaj, Gordon Ramsay, and Taylor Swift have all partnered with mobile game developer Glu Mobile to create their own apps. All of these apps are role-playing games where a player has to achieve success doing different jobs and completing missions. For all of these apps, Glu Mobile used a freemium approach with in-app purchases of in-game currency and energy. Despite this profitable model, not all of these apps proved successful. Earlier this year, Taylor Swift's app failed because it went out of control. Her fans started discussing political preferences, which led to hate speech in the community.
The bottom line: Mobile celebrity games create an additional experience for fans, giving them a closer look at celebrities' lives and allowing them to become friends with other fans in-game. The idea of a celebrity life simulator will always be tempting for fans who want to walk in their idol's shoes. A life simulator app is a perfect hit for a singer, movie star, or social influencer with an eventful life.
Text related apps
Kimoji, Taymojis, Justmoji, Gagamoji – All of these are emojis with the face of a celebrity that can be used as stickers while texting. All of them are paid and available in mobile app stores. Kim Kardashian emojis proved so popular that they helped her promote her other products, like the Kimoji Hearts fragrance line. But popularity has a flipside. In spring, the developers Kim worked with sued her and her company over the profits she never shared with them. All the same, this type of app has proved successful. Moreover, you can release new versions and use the in-app purchasing model.
Hanx Writer – This app was created in collaboration with Tom Hanks, who is a big fan of old typewriters. The app transforms the experience of typing on a mobile device, making it look like you're typing on an old-fashioned typewriter. There's also a paid key extension app that can be used instead of the default keyboard. This app is free with in-app purchases of additional typewriter skins. Despite the unique experience, you don't get the same typewriter font when you print a document.
The bottom line: Apps connected with texting are a great way to remind users of a celebrity daily, as people constantly communicate via messages and emojis. Moreover, it's easy to update these apps and add extra paid content.
Lifestyle
Gotta Go! by Chelsea Handler – This is a so-called excuse-to-leave generator by a popular comedian and actress. The app gained popularity because the concept resonates with people. It's for users who are bored at a meeting or a date and want to leave. Gotta Go! sends pre-generated SMS messages or makes a call at a set time with a reason to leave the venue.
Surprisingly, the app is free without any disguised in-app purchases. It appeared as a second screen experience for the show Chelsea had on Netflix. It rather serves as an ad for her Netflix series. We haven't found any flaws except for the lack of monetization.
The bottom line: Not all apps must be monetized. Sometimes they can complement the experience that provides the main source of income in order to attract more customers.
Entertainment
Shatoetry is the official William Shatner app that allows you to write a sentence or a whole message with the help of a collection of words that Shatner will speak. This app is a fun way to socialize with friends. It's available on iOS and Android for $0.99 with in-app purchases of extra features. However, such an app might end up being used only once due to its limited functionality.
Snoopify is a photo editing app that turns your photos into Snoop-themed masterpieces. The app offers stickers by famous illustrator Munk One. Like many other photo editing apps, Snoopify is a free app that offers in-app purchases of extra sticker packs. While making such an app, consider the need for constant updates to keep users engaged.
Eminem Augmented – The official Eminem app based on augmented reality technology was released specially for Eminem's 2018 summer live shows. The audience could use it to enhance the concert experience. To retain users and not limit the app to concerts only, the developers added two features for everyday use. Anyone can download Eminem Augmented for free and have full access to the content without extra charge. Yet the AR technology still comes with some concerns, such as the high cost of developing the app and potential violation of privacy. 
The bottom line: The entertainment niche is not about gaming but about adding extra features to usual activities. It would be great if you thought of a unique feature a celebrity possesses and built an app around it.
Tips on how to build a successful celebrity app
It's hard to say which type of app will be popular among fans, but you can follow these tips to boost your chances. We're going to highlight the three most important factors you need to consider when developing a celebrity app.
Hit your target
With apps already accounting for 90% of smartphone use time, building one is a sure way to launch a profitable product. It may sound like a cliché, but make sure you've defined your target audience, including such important characteristics as their gender, age, location, interests, and pain points. 
Also, bear in mind the unique features your app possesses and analyze who will be interested in them. For instance, according to the mobile game developer King, in 2019, the majority of mobile game players (63%) are women. No surprise Kim Kardashian Hollywood is so popular and still trending despite being five years old. Her target audience wants to experience the idol's life: wear designer clothes, travel the world, have photoshoots with other celebrities. For them, a few dollars spent on in-game items is worth it to reach the app's A-list celebrities.
Be useful and in demand
Think of the benefit your users will get after downloading your app: what issues you will help them solve, what pain points you will help them resolve, and why they'll want to remain your users. 
What unites most apps made by celebrities is their focus on providing fans with an extra experience and engaging with the fan base by sharing exclusive lifestyle tips and picks, allowing communication with the celebrity or a closed fan community, and providing entertaining celebrity content. For instance, Ellen's app complements her show, providing users with extra fun when it isn't on. Eminem's AR app found a way to create a killer show experience by turning the main concert distractor – the smartphone – into an ally. 
To create something that resonates with the target audience, competitor analysis will help you greatly. It can be difficult to compete with top stars and gain enough popularity to cover the expenses of app development. The story with the shutdown of some Glu apps shows that even for Glu Studios, it's very difficult to replicate the success of a bestseller. None of Glu's other celebrity games (Britney Spears American Dream, Katy Perry Pop, Kendall and Kylie, Nicki Minaj: The Empire) was as popular and income-generating as Kim's app. 
Choose the right monetization model
The third crucial factor that influences the success of an app is the business model. There is a bunch of proven monetization models for various types of apps; but still, there are apps that fail to choose a profitable model. 
Streaming services use a subscription model. It's proved to be successful and profitable. Some also insert banner ads. 
Provided you have a loud name and strong brand, monetization by charging for content can be rather lucrative. Moreover, you can issue additional game content and sell it, as Ellen does with new decks in her charades app. This type of content won't leak on the internet and can't exist outside of the app. But we can't say the same for Kim Kardashian's lifestyle app. It may have failed due to the wrong monetization method for exclusive video and photo content. Fans noticed that once posted in the app, exclusive content leaked on the internet because it was screen captured. This happened with Kim's exclusive beauty tutorials, which were available on a subscription basis. So pay attention to what exactly you're going to monetize. Make sure that this content can't be copied and shared with others for free, or else you're likely to lose your potential customers. Consider selling in-app items that can't exist outside of your app.
The monetization strategy used in Kim Kardashian: Hollywood has brought the Glu company astronomical income. The in-app purchases range from $1.99 to $39.99, which exceeds the average prices in this category. Nevertheless, it works, and users are eager to purchase in-app bonus items. For a celebrity game, consider in-app purchases of in-game currency and showing interstitial ads between levels. Another great way to monetize is to show rewarding videos in exchange for valuable game items.
In order to choose the right model for you, consider brand recognition, fan loyalty, the type of app you're going to make, and the monetization models your competitors use.
Summing up
As you can see, most celebrities build apps to engage with their existing fan base and expand their community. While some celebrities like Kim Kardashian and Ellen DeGeneres build fully commercial apps, others make free apps that help them build strong relationships with their fans. 
What's good about the celebrity apps market is that its potential is unlimited and fully depends on the celebrity's personal brand and ambitions.