How to Build an App Like SWEAT by Kayla Itsines: Feature Set and Marketing Insights
15436 views
15 min
Oct 11, 2018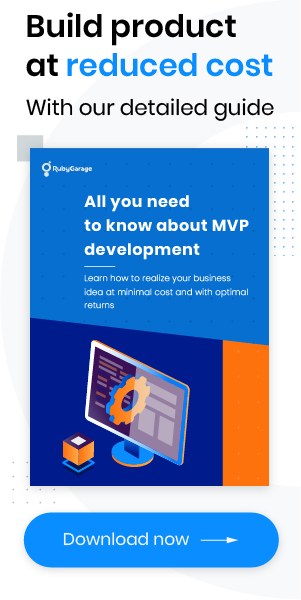 Every fitness guru is limited by the 24 hours in each day and by their local gyms. Of course, trainers can take groups instead of individual clients, but the number of people they can reach is still small. However, some personal trainers have figured out how to scale their activities and attract audiences of hundreds and even millions of people all over the world. This is all thanks to fitness apps.
One of the most successful fitness apps was launched by a trainer from Australia named Kayla Itsines, who has become a millionaire within just a few years! If you want to replicate Kayla's success and extend your audience to millions, then you should continue reading because in this article we explain how to create a fitness app like SWEAT by Kayla and provide you with tons of useful tips and insights.
Why do coaches get into fitness application development?
Fitness is one of the most popular sections on the Apple Store and Google Play Store. This popularity is easy to explain. Mobile fitness programs give people the freedom to decide where, how, and for how long they want to train. Besides, fitness apps are usually much cheaper than joining a gym.
There are a lot of popular fitness apps in different categories. Today, we're going to talk about one the most popular mobile apps for fitness ‒ SWEAT. Here's why.
The first edition of the SWEAT was launched in 2015 and was named SWEAT with Kayla. The app included two training plans: BBG1, a program for beginners, and BBG2, a program for more advanced customers. Each training lasted 28 minutes and the whole course took 12 weeks.
As well as the complete training guide, the app also included meal plans for meat lovers, vegetarians, pescatarians, lacto-ovo vegetarians, and vegans. Every meal had a recipe, ingredient list, and cooking times. Most recipes had an indicator showing an easy or moderate difficulty of preparation. Each recipe also had photos so customers could get a feel for what their meal would look like.
In 2017, Kayla cooperated with Sjana Earp (a yoga guru) and Wells Shoot (a post-pregnancy trainer) to start developing a new fitness app. This new app ‒ SWEAT – includes all the existing content and features and includes additional detailed yoga training and post-pregnancy exercises.
The re-launch allowed the app to grow its user base by about 86 percent in 2017 and earn around $76.75 million. Today, 10 million people worldwide are subscribed to the SWEAT and there are about 10 million Instagram posts with the hashtag #BBG (which stands for Bikini Body Guide, the initial name of the program). The SWEAT earned the most revenue of any app developed in the fitness and health niche in 2016.
The SWEAT fitness app has been a huge success. It provides users with comprehensive information to help them lose weight and keep fit and has all the necessary features for it. So what does it take to repeat the success of an app like SWEAT and start your own personal fitness or health app development? Let's consider the feature set first.
What features should you consider?
The list we offer below includes all the core features of the SWEAT app. You aren't limited to these features, however, and you can decide to add more functionality to your fitness app during development.
1. Personal profiles
In their personal profiles, users indicate their weight, height, and desired results. In Kayla Itsines' application, users not only enter the required personal data but also upload photos so they can easily compare not only quantitative results (like weight) but qualitative as well (like body shape).
2. Workouts
A fitness app isn't useful without a workout feature. People download fitness app because they want to get a detailed training plan that will help them reach a desired body shape as soon as possible. To make your training plan even better and attract a bigger audience, you can consider the following ideas.
Prepare several plans for beginners and pros
When you target a narrowly focused group of people, like beginners only, you get fewer users. It's better to develop a more universal mobile app that includes several levels of training programs. In this case, people of different ages and with different fitness levels can use it. That's how you'll reach new audiences.
For example, the J&J Official 7 Minute Workout fitness application allows users to choose among training plans for beginners, beginner+, intermediate, intermediate+, and advanced levels.
Come up with a variety of workouts
We're all different, so it's no wonder that some of us prefer high-intensity interval training, some prefer stretching, and some are big fans of yoga. By adding more categories, you expand your audience and retain users who decide to try some other sort of training.
Nike Training Club - Workouts & Fitness Plans is an example of this type of mobile program. It's a perfect tool for runners and for those who like exercises. The app lets users choose a desired goal, a time frame within which they want to achieve it, their fitness level, and the kind of activity they prefer.
Another great example is the famous My Fitness app by Jillian Michaels. It offers plans and programs for all possible purposes, including getting a bikini body, getting a kickboxing body, yoga exercises, and exercises for the first, second and third trimesters of pregnancy.
Include visual materials and online training
Nobody likes to read instructions. Especially instructions on how to do exercises. That's why your mobile app has to include visual (preferably video) and audio tips. This will let users spend less time understanding how to do exercises and make fewer mistakes.
Another option is to consider video streaming like in the Fitness On Demand app. This application has hundreds of workout videos for people of different fitness level and with different goals.
3. Nutrition
One of the main tasks of all trainers is to prove that their programs really work. However, without a balanced diet, training isn't very effective. To improve the effectiveness, modern fitness workout apps include meal plans to help users reach their dream bodies faster.
Your app has to provide users with comprehensive information about meal plans and include features that will help them spend minimum time on food preparation. The SWEAT offers the following functionality:
Recipe database
SWEAT includes recipes for diverse and easy-to-cook meals. Every recipe has photos, a list of ingredients, detailed preparation instructions, and nutritional information.
SWEAT and other fitness apps sort their recipes and create different meal plans to satisfy the needs of all people. For example, the My Fitness app by Jillian Michaels has plans for keto, vegetarian, vegan, paleo, gluten-free, and other diets.
Share feature
SWEAT lets users share photos of their dishes on social networks. Users can follow recipes in the app to get healthy meals or snacks.
Sharing food photos encourages customers to continue their transformation and builds a strong community of like-minded people.
Shopping list
Customers use shopping lists to make shopping easier. The SWEAT app has a list of products (no junk food) that lets users tick off items as they add them to the shopping cart in the supermarket.
To let your customers reap more benefits from your shopping list, you might want to collaborate with grocery stores that deliver products to customers' homes. This way you kill two birds with one stone. Customers can create shopping lists and get products delivered via your app, saving time and effort. Meanwhile you can cooperate with supermarkets and get a fee or percentage from each transaction.
Water intake counter
As well as a meal plan, SWEAT has a daily water intake plan and a handy counter to easily calculate water consumption.
4. Activity log
An activity log is a precise plan that users follow to make their training more productive. Without an activity log, your app is just a list of exercises. And plain exercises are all over the internet free of charge. Only a well-considered and well-designed program of trainings helps people train effectively and achieve their goals fast — not the exercises themselves.
Activity logs in fitness apps also include features to keep users motivated and encourage them to continue training. Here are the most common features for activity logs in modern fitness apps.
Calendar with a workout log. In the calendar, users can indicate the days they can and want to train. To remind users about their trainings, fitness apps send notifications.
Weekly, monthly, or program goals. Users should be able to not only choose from a list of goals but also add their own personal goals.
Challenges. Incentives and gamification elements like 15 days without chocolate or 100 squats every day for a month increase encourage customers to use your app more often and strengthen the community.
Progress analytics. People remember visual information better and can look through visuals much faster than text. Your users will appreciate if you provide them with graphics, tables, and charts that reflect their progress. Users should also be able to add their measurements and pictures of body changes.
5. Social and community features
Wondering how to make a fitness app go viral? In an interview, Kayla Itsines confesses that she and her app wouldn't have achieved such success without social media fame. Kayla started posting the results of her students with the hashtag #BBG and encouraged others to do the same. The community that formed at that time helped the app to become viral. A community and loyal users is key to your app's success.
6. Compatibility with fitness wearables
Fitness devices afford a great opportunity to extend your app's functionality. When you add support for fitness wearables to your app, you get a lot of information about every user and can use that information to help people train more effectively. Here's a list of the most popular types of wearables that you need to take into account.
Medical monitoring devices. These are the devices that track sleep phases, heart rate, and even perform electrocardiograms.
Stress level trackers. Devices like Pip and Spire are designed to track stress levels and inform users to take a break and relax for a minute if their stress levels are too high.
Activity trackers. This is the most widespread category of wearables. Devices such as the Xiaomi Mi Band, Moov Now, Samsung Gear Fit Pro, and Amazfit Bip can track various activities starting from walking to swimming or cycling.
Gym trackers. These are wearables that allow people to train in a gym more effectively as they measure what muscles are being exercised and how well these muscles work. Gymwatch Fitness Tracker, for example, is a device that was specifically designed to help people be more efficient in the gym.
Smartwatches. Modern smartwatches like Apple Watch and Android Wear watches combine features of all the other devices we've mentioned. They track sleep and activities, estimate heart rate, and do much more.
Should you add support for wearables to your app, and if so what wearables should you integrate with? Consider factors like platform (the most popular are iOS and Android) and ecosystem (some wearables are more popular than others) as well as the needs of your target audience. For instance, fitness app users are less likely to need integration with wearables to measure sleep activity.
In general, integrating an app with wearable technology provides the following benefits:
Makes your app more effective and helps users achieve their goals faster without risking their health.
Lets you track the ROI of your programs.
Lets you get more information about your users, including location, activity level, age, fitness level, and other metrics that you need for precise targeting and creating better programs based on this data.
Lets you create programs for specific groups of people (people with heart disease or physically challenged users, for instance) using data from their wearables.
As well as wearables, an app can be compatible with smart TVs and smart home devices like Amazon Echo, Alexa, or Google Home. Kayla Itsines already plans to add an Apple TV extension to her app so users can train without their phones. This is how she wants to engage customers, make her app even more convenient, and keep up with the times.
Things to remember when you build an app like SWEAT
The Apple App Store and Google Play Store are filled with health and fitness apps. However, not all of them are popular. To repeat the success of SWEAT, you need to consider the secrets to success that helped the app reach such results.
1. Precise targeting
To hit the market with your app and get as many users as possible, you need to choose your target audience carefully. Very precise targeting is a guarantee that your app will become popular and get loyal fans.
To define your app's audience, you have to get a clear vision of the problem that your users have and how your app will help them solve it. Make sure you understand all the reasons why your potential customers can't or don't want to join gyms. And give them all the necessary functionality to provide them with results equal to visiting a gym or other benefits to persuade people to download your application.
For instance, 99 percent of Kayla's page followers on Facebook are women. The majority are ages 25 to 34.
The SWEAT app's target audience consists of busy people who simply don't have time to join a gym but still want to be fit and healthy. Kayla's app has all the features to help them reach their goals and train when and where they can. SWEAT is an example of a well-considered and successful targeting strategy.
2. Strong social community
In the era of Facebook, Instagram, and Twitter, it's difficult to ignore social media. Besides, your active position on the most popular social networks can improve your company's image. It's much easier to form a positive image for your app and company with social media accounts than without them. Your communication with customers on social media reflects your attitude towards them.
Social media enhances brand awareness as well. Word of mouth is a free form of advertising and promotion. This phenomenon has a direct relationship with brand awareness, and it has become one of the most powerful marketing tools as people have greater trust toward brands and companies that are recommended by friends and family. More than 80 percent of global consumers believe that word of mouth is the most trustworthy source of product recommendations. And 77 percent of consumers are more willing to buy a new product or service when they find out about it from family or friends.
3. Keeping up with the times
Kayla started her business with an e-book but soon realized that what modern users needed was an app. She continues to keep up with the times, and her new smartwatch app proves it. Itsines plans to move on and wants to add AR features to the app and make it even more engaging for customers.
Some entrepreneurs believe that building your own app stops with the launch. However, every product needs to be not only maintained but also improved. New technologies allow you to solve more problems for your customers and attract new customers. For example, VR and AR technologies enhance user engagement, big data systems let you know more about your customers to make your app even more useful, and wearables allow you to show how much you care for your customers.
How to save time and money creating a fitness app like SWEAT by Kayla Itsines
The development of a fitness app like SWEAT by Kayla Itsines can cost you up to $80,000 depending on your vendor's location if you decide to go with the development from scratch. 
As an alternative to a costly development from scratch, we came up with a white-label solution that allows us to reduce the development cost up to $40,000 for an MVP. 
Our solution has all the most necessary feature modules to build a fitness app MVP faster and on your budget. What's more, it has unlimited customization capabilities, so we can add unique features and create custom design to help your fitness app stand out. 
Ready to start your fitness or health app development?