Valuable Lessons You Can Learn from These 7 FinTech Companies
9972 views
9 min
Aug 31, 2018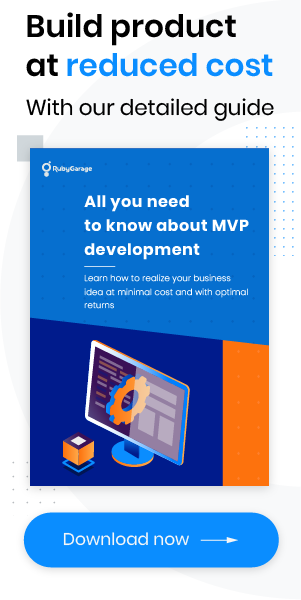 There are lots of FinTech startups with brilliant ideas, but not all of them succeed. However, some FinTech companies have been hugely successful. In this article, we review some of them to see what lessons we can learn from their experiences.
Funding Circle
UK FinTech unicorn Funding Circle provides a peer-to-peer lending marketplace that brings together small businesses and investors.
Funding Circle is among the most successful FinTech companies in the UK. One of the company's co-founders, Samir Desai, has been honored with a CBE as a Peer to Peer and Financial Inclusion Innovator.
The main idea of Funding Circle is simplifying funding for businesses. Sam Hodges, a co-founder and chairman of Funding Circle US, says that in the past he experienced the challenges of getting a loan. That's when he realized it was possible to create a better solution that could replace the traditional lending system.
The company has created a platform that's attractive for both investors and businesses. With Funding Circle, businesses can get financing directly from investors while investors can earn attractive returns. In this way, startups and investors support each other. So far, 51,000 small businesses have already gotten financing through Funding Circle. The FinTech company surveyed its customers and found out that the top reasons why businesses borrow from them are the simple loan application and speed of the process.
To make the service transparent, Funding Circle provides details on loans. Also, before lending, investors can find information about a business and ask questions of its owners.
The bottom line
The Funding Circle founders approached a real problem that lots of small businesses face and tried to solve it. They took a customer-first approach and provided a fast and transparent way of getting loans directly from investors. These factors played a key role in the company's success.
Coinbase
Coinbase is an American company that allows customers to buy and sell cryptocurrencies. In 2017, Coinbase raised $100 million in a Series D funding round, bringing the company's valuation to $1.6 billion and making it a FinTech unicorn. That same year, the Coinbase mobile app became the most downloaded app on the App Store.
Building trust with customers was crucial for Coinbase. So the company focused on security and regulatory compliance from the very beginning, which helped Coinbase increase its number of users.
Security is a top priority for this FinTech company, and the fact that Coinbase has never been hacked proves it. To prevent theft, Coinbase stores 98 percent of customers' cryptocurrency funds offline, while the part stored online is insured. With an insurance policy, customers are guaranteed their funds in case of a hack. Other security measures Coinbase uses include data encryption and two-step verification.
Coinbase also has a bug bounty program to help keep users' assets and personal data safe. The company rewards those who discover software security vulnerabilities. For instance, Coinbase rewarded a Dutch company $10,000 for finding a bug.
The company has also shown that compliance and licenses are important to its business model. Among other credentials, Coinbase holds a BitLicense issued by the New York State Department of Financial Services.
At Coinbase, our first priority is to ensure that we operate the most secure and compliant digital currency exchange in the world.
The bottom line
The company's focus on security and regulatory compliance has helped Coinbase win customers' trust and become one of the most popular crypto asset exchanges.
Onfido
Onfido is a UK-based RegTech company that provides background checks and identity verification by analyzing a photo of an identity document and a selfie. The company uses machine learning to make the process as fast and accurate as possible.
Husayn Kassai, a co-founder of Onfido, says that he was once background checked and it took weeks. As he found out, the reason was that background checks were mostly performed manually. He saw a need for a better solution and came up with the idea of improving background checks using technology.
Onfido automates background checks so the process requires much less time. The company is now putting a lot of effort into researching how to use AI more effectively. In addition to automating background checks, the technology also helps Onfido detect fraud.
A business should solve a problem. Don't keep your ideas to yourself – go out and get feedback. If other people are excited about your ideas, they are worth pursuing.
The bottom line
By implementing the latest technologies, including machine learning algorithms, Onfido has offered an alternative to traditional time-consuming background checks. As a result, the company efficiently reduces costs and time spent on identity verification and background checks.
Credit Karma
Credit Karma was created as an alternative to traditional credit scoring services. The company lets customers monitor their credit scores for free and provides personalized recommendations for financial services based on user data. In 2015, Credit Karma raised $175 million, bringing its valuation to $3.5 billion. The company says that it has more than 80 million users in the US and Canada.
But before Credit Karma became such a success, the company's founder Kenneth Lin spent lots of time on forums answering questions about services the company provided. Credit Karma also looked for positive comments and asked users who left them how the service could be improved. Lin recommends that others do this as well to see how people perceive their company or product and to get honest feedback.
The bottom line
The possibility to communicate directly with a founder can give credibility to a startup or brand. Also, by communicating directly with people, a startup can get feedback on how it might improve its services.
Adyen
This FinTech unicorn provides a global payment platform that accepts more than 250 payment methods online, in mobile apps, and at the point of sale. Adyen helps businesses to expand globally. Among the company's customers are Uber, Spotify, and Netflix. eBay has even announced that Adyen will be replacing PayPal as its primary payment provider.
Adyen focuses on ease of use, providing a single platform for both e-commerce and in-store payments. Additionally, Adyen can add new payment methods as technologies evolve. This gives the company additional value, as payment methods vary from country to country.
In a world where commerce is global and shoppers expect the same experience across all touchpoints and geographies, Adyen's ability to process transactions both online and in the physical world on one platform places us in a completely unique position.
Providing a single solution that accepts payments around the world both online and in physical stores has become Adyen's distinctive feature. Adyen makes it easier for businesses to expand globally.
The bottom line
This FinTech company has proved that it's possible to succeed in an established industry by offering a unique and convenient product. As Pieter van der Does, co-founder and CEO of Adyen, notes, differentiation was one of the most important things for the company's success. Providing value for customers is vital.
Lemonade
As the Global Consumer Insurance Survey shows, insurers are less trusted than banks, supermarkets, car manufacturers, and online stores. So building trust is a big challenge for InsurTech startups.
Created as an alternative to traditional insurers, Lemonade offers homeowners and renters insurance. The company states that the Lemonade app helps customers get insured in 90 seconds and get paid in as little as three minutes. Lemonade uses an AI-powered bot to eliminate paperwork, helping customers save time. In 2016, Lemonade announced that it took its bot only three seconds to process a claim.
Going mobile and implementing AI are just two examples of today's FinTech trends, and Lemonade keeps up with both.
Just because an industry has been around for a long time and been considered 'good enough' doesn't mean it can't be better. Don't be afraid to challenge the status quo set by legacy companies.
To build trust with Lemonade's customers, the company offers a Giveback scheme, donating unclaimed money to charity. Customers choose a charity when signing up. This business model allows Lemonade to create a partnership with customers and avoid conflicts.
The bottom line
An innovative approach to an established industry and the latest technologies have helped Lemonade become a top FinTech startup. Lemonade has won customers by:
Providing a more convenient alternative to traditional insurance products
Using AI to power a chatbot, significantly reducing operational overhead
Offering a Giveback scheme to donate unclaimed money, making customers feel important
Acorns
Acorns, which now has more than 3 million users, is an app that automatically invests users' spare change from everyday purchases.
The main idea of Acorns is to automate and simplify investing. Analyzing user behavior helped Acorns see that customers who invested using this app tended to become interested in financial content. And finance-related knowledge seemed to make users more comfortable with investing. That's how Acorns came up with the idea of creating a digital magazine called Grow.
We're looking to satisfy a hunger our users have for financial content. In a sense, it's a retention tool for us.
The bottom line
Grow aims at educating its readers by providing articles and interviews about finance. With the help of Grow, Acorns help customers become more confident investors. By educating your customers and providing useful information, you let them know that you actually care about their wellbeing. This FinTech company proves that leveraging content marketing even in the field of investing can be a successful strategy.
Wrapping up
Not all FinTech startups achieve success. But to avoid failure, you can learn from those that have managed to become top FinTech companies.
As many FinTech company founders note, a company should first and foremost solve a real problem. Entrepreneurs often create businesses to provide a solution to their own problems. Providing an innovative alternative to a traditional service has become a key to success for most of FinTech startups.
Building trust is equally important. A trustworthy company gets considerable support from clients. Here, a transparent and customer-oriented approach is crucial. The FinTech companies mentioned above make their products easy to use by improving the user experience and leveraging technology to support the operations. This approach helps increase the quality of service and attract new customers.
Want to keep up with the latest technology trends? Subscribe to our newsletter!