International Ruby Conferences Spring 2018
14969 views
13 min
Feb 22, 2018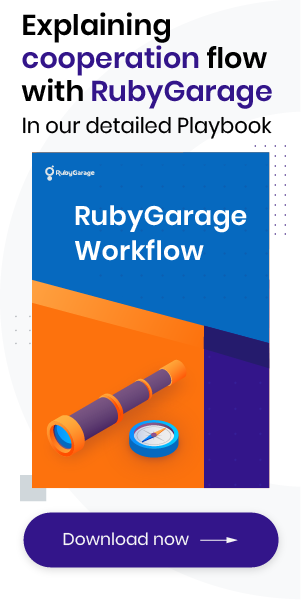 Spring is the perfect time to regain strength, try a new hobby, and master your development skills. Are you a devoted Ruby fan? We've created a list of must-visit conferences this spring, enlightened keynote speakers, and major topics. Read, choose, attend, and get inspiration for your future work.
#1. RubyConf AU
When: March 8–9
Where: Sydney, Australia
RubyConf AU is returning to Sydney. This time, the conference will take place at the beautiful harbor. You'll get to meet skilled Ruby professionals: Sandi Metz, the author of Practical Object-Oriented Design in Ruby (POODR) and 99 Bottles of OOP; Lauren Tan, a full stack engineer at Netflix; and Paolo Perrotta, the author of Metaprogramming Ruby. Speakers will touch on a range of topics from Blockchain to Elixir so that even savvy developers will be satisfied.
Conference organizers promise to impress with a variety of social events including a rooftop pool party, Chinese garden party, sightseeing, and a visit to Sydney's famous Taronga Zoo where cute koalas live. Eat, drink, watch the sunset, and learn the latest on Ruby.
You can find tickets here. Unfortunately, the super early bird and early bird tickets are already sold. But you still can buy standard tickets. There's a group discount for orders of three or more.
#2. RubyConf Philippines 2018
When: March 15–17
Where: Manila, Philippines
At RubyConf Philippines, Ruby lovers will gather from all over the world at the heart of bayside Manila. This is the only Ruby conference held in the Philippines. The conference's main goal is to promote Ruby and the strong community behind it. RubyConf Philippines is suited to both highly-skilled Rubyists and newcomers to Ruby and related technologies.
You'll hear from Sam Phippen, a senior engineer at DigitalOcean; Daniel Kehoe, the author of Learn Ruby on Rails; Darren Oliver, an award-winning IT Leader; Harisankar P S,
the CEO of Red Panthers; and Gautam Rege, the founder of Josh Software and an experienced speaker who has been speaking at conferences for the past eight years. And that's not the end of the list. More brilliant speakers will be added soon. So register to meet fellow Rubyists.
#3. Wroc_love.rb
When: March 16–18
Where: Wrocław, Poland
Are you fluent in Ruby? Then this conference is right for you. Wroc_love.rb is often called "the best Java conference in the Ruby world". It tends to encourage developers in new ways of writing code. Wroc_love.rb is not just about listening but about communicating, cooperating, and finding smarter solutions together.
The agenda guarantees fantastic Ruby talks, hot discussions, and advanced ideas on Java and .NET. Speakers aren't afraid of experimenting with different formats of talks: fights, fishbowls, crowd-moderated discussion panels, and anything else that can inspire. You're more than welcome to send a quick note of the things you'd like to try out.
Among special guests this year will be Andrzej Śliwa, also known as the software polyglot ninja; Vladimir Dementyev, a mathematician who programs Ruby and Erlang and the author of AnyCable; and Stefan Wintermeyer, a trainer and consultant for Rails, Phoenix, and WebPerformance and the author of Learn Rails 5.2.
The organizers of Wroc_love.rb pay great attention to providing a thoughtful, creative, and safe space and take special measures to ensure the safety of all participants with monitoring and security. Come to fulfill your hunger for expertise.
#4. Bath Ruby Conference
When: March 22–23
Where: Bath, UK
Bath Ruby Conference left an indelible impression in 2016, hosting 500 developers from across the globe, and now it's opening its doors one more time. This conference brings together a series of informative talks to nudge hundreds of experienced Ruby developers, enthusiasts, and beginner coders.
Bath Ruby's founder, Simon Starr, aims to make people think about and debate technology, inspiration, and culture. He says "the big difference for 2018 is the change from one day to two days," but notes that "it's still going to be a single track but we'll have twice as many talks."
Bath Ruby Conference offers a healthy mixture of technical and non-technical talks with a splendid lineup of speakers: Najaf Ali, the owner of Happy Bear Software; Andy Croll, a creator of One Ruby Thing and organizer of Brighton Ruby; Terence Lee, a Ruby core team member at Ruby Hero; and Yukihiro Matsumoto, a creator of the Ruby programming language. And there'll be more announcements soon.
Bath Ruby Conference is a great place to share your ideas, find new points of view, and experience the atmosphere of this honey-colored British city. Hurry over and buy your tickets while they're still available. There's also a student discount, and 10 percent of all ticket sales will be donated to Bath Cats & Dogs Home.
#5. Isle of Ruby
When: April 13–15
Where: Exeter, UK
The Isle of Ruby community glorifies Ruby as a language of choice and calls its event a festival for technology and Ruby crafts. The conference concerns the social aspects of programming and how the work that programmers do impacts the world around us. The focus this year will be the relationship between programming and the ethical, political, and social aspects of software.
Isle of Ruby intends to explore this relationship and inspire Rubyists to think, argue, and act. The event will be hosted by professionals from Europe and the UK, including past organizers of eurucamp and EuRuKo. Organizers will also invite people from other programming communities and disciplines to touch on a wide spectrum of ideas and issues.
The conference isn't limited to just talks. There will be workshops and moderated discussions too. And don't forget about great accommodations near Exeter University, with parties and outdoor activities for the whole family.
The agenda isn't available yet, so stay updated through the official website and Twitter account.
#6. RailsConf
When: April 17–19
Where: Pittsburgh, PA
RailsConf is the biggest and longest-running gathering of Ruby on Rails developers. This year, it will host Ruby enthusiasts for the thirteenth time but in a new location ‒ the vibrant post-industrial Pittsburgh. RailsConf is organized by Ruby Central, a nonprofit organization that aspires to support and advocate the Ruby community.
This year's conference promises to be even bigger than before. The program includes sessions and workshops on refactoring, unit tests and functional tests, math for Rails engineers, GraphQL on Rails, and many more topics.
You'll meet top talent, companies, and project representatives from around the world: David Heinemeier Hansson, the creator of Ruby on Rails and founder and CTO of Basecamp; Aaron Patterson, Ruby and Rails maintainer at Github; and Eileen Uchitelle, a senior systems engineer on the Platform Systems Team at GitHub and a member of the Rails Core team.
Whether you're an amateur or a full-stack pro, visit RailsConf to get insights on the present and future of Rails development from leading voices. You can register here. Tickets will be available starting March 16.
#7. RubyConfBY
When: April 21
Where: Minsk, Belarus
RubyConfBy, the third-largest conference on Ruby and related technologies, is coming again to Minsk. RubyConfBy aims to unite Rubyists in a close-knit community to network, collaborate, discuss the technological aspects of Ruby development, and advance Ruby together.
Last year's conference gathered leaders from the USA, Japan, and Eastern and Western Europe, including Bozhidar Batsov, VP of Engineering at Toptal; Aaron Patterson, Ruby and Rails maintainer at Github; and Charles Nutter, a Senior Principal Software Engineer at Red Hat. You can see images from RubyConfBY 2017 on their official Facebook page as well as videos on their YouTube channel.
Among the first confirmed speakers for this April are Nick Sutterer, a software architect and creator of Trailblazer and the world-renowned Bozhidar Batsov. The call for proposals will be open until March 11. If you want to submit a proposal, make sure to provide as detailed of a presentation as possible.
This year, conference organizers are trying to deliver an even more enjoyable and fulfilling experience. So hurry up to book tickets at the most attractive price.
#8. Ruby X Elixir Conf Taiwan
When: April 27–28
Where: Taipei, Taiwan
This April, we'll see the seventh edition of Ruby X Elixir Conf Taiwan. This conference is co-hosted by the Elixir community and will take place in Taipei, a modern metropolis with contemporary buildings.
The conference will feature talks by Yukihiro Matsumoto (Matz), the Japanese computer scientist and programmer known as the chief designer of the Ruby programming language; José Valim, a well-known Rubyist and creator of the Elixir language; and Akira Matsuda, a contributor to Ruby and Rails and a chief organizer of RubyKaigi.
During the two-day session, speakers will give talks on new developments and ideas in the world of Ruby and Elixir programming: integrating Ruby and Elixir apps in production, unplugging the web with Elixir, using Blockchain, methods for using the JIT compiler for MRI, and others. You can find the whole program on the official website.
April is a great time to visit Taiwan. You can enjoy pre-parties and the official party, relax, and catch up with your comrades. Ruby X Elixir Conf even offers free accommodations for overseas speakers. So come and beef up your knowledge.
#9.RubyHACK
When: May 3–4
Where: Salt Lake City, Utah
If you'll be near Salt Lake City, don't miss a chance to visit this coding conference with high attitude. This will be RubyHack conference's second year. RubyHACK aims to foster knowledge sharing, innovation, and career advancement within the Ruby community.
This year's event will bring together students, hobbyists, and seasoned professionals to network, cooperate, and learn from each other. The conference will have a single-track format with space for HACKing: mentoring, whiteboarding, and meeting with presenters.
There are a limited number of scholarships available for students who would like to attend the event. To apply for a scholarship, just write a few words about yourself and the reasons why you should receive a scholarship. The cherry on the cake at this conference is the bright and fancy stickers provided by RubyHack's sponsor ‒ Sticker Mule.
What about outdoor activities? You can find the Wasatch Front, one of the greatest ski destinations in the world with nine fantastic world-class resorts within an hour's drive of the Salt Lake International Airport. Catch some great spring skiing!
The Call for Papers is still open, so you can try to get on the schedule as a speaker. The agenda isn't available yet. Follow RubyHACK's Twitter account to get the latest news about the conference.
#10. Ruby Unconf Hamburg
When: May 5–6
Where: Hamburg, Germany
Ruby Unconf Hamburg is a community-focused event for people who want to learn Ruby, work with Ruby, or are Rubyists themselves. It offers a unique format where everyone can add their ideas to a list, porose their own talks, and vote for the talks they want to hear. At Ruby Unconf, you decide what will happen! Have any ideas? Add them to the list.
Ruby Unconf runs a scholarship program to help underrepresented groups in tech and those who can't afford going to the event. Additionally, Ruby Unconf covers the travel and accommodation expenses for scholarship recipients. If you want to apply for a scholarship, submit your application by March 18.
The venue is near the picturesque Eilbek Canal, a channel that runs directly to the Alster lake, which is especially worth seeing on a sunny spring day. Will this be your first time in Hamburg? Don't worry – conference organizers have some tips for getting around and a collection of must-have places to visit. So book a place to talk, code, and get inspired.
#11. Balkan Ruby
When: May 25–26
Where: Sofia, Bulgaria
Bulgaria isn't a common location for Ruby conferences. In fact, Partial in 2017 was the first conference of its kind in the country. Balkan Ruby is the second try of local experts to organize an event not just for Bulgaria but for the whole Balkan region.
Balkan Ruby aims to introduce local communities to each other and invites developers from all over Europe to work together and share their expertise.
Among the confirmed speakers so far are Zach Holman, the founder and CEO of During and an adviser to such startups as GitLab and Dockbit; Robert Mosolgo, a Ruby developer at GitHub who's focused on the GraphQL API; and Nick Sutterer, a software architect and creator of Trailblazer.
Pack your luggage and arrive in Sofia for sandy beaches, warm water, smart solutions, new development ideas, and long-lasting friendships with like-minded developers. Tickets aren't available yet, but you can follow Balkan Ruby's Twitter account or subscribe to the newsletter so you don't miss a thing.
#12. RubyKaigi
When: May 31–June 2
Where: Sendai, Japan
Japan is the motherland of Ruby. So it's no the surprise that our next conference is located in a Japanese city full of historical artifacts ‒ Sendai. RubyKaigi 2018 is an international three-day multi-track conference for Rubyists.
RubyKaigi has been organized since 2006, and has been astonishing even the wisest minds with comprehensive talks and innovative ideas. In the last Kaigi, you could come across leading voices in Ruby including Yukihiro "Matz" Matsumoto, with his brilliant talk about the many faces of the modules. This year's agenda hasn't been drawn up yet.
The call for proposals will remain open until February 28, meaning you still have a chance to submit. Even if your proposal isn't accepted, by submitting one you'll automatically be eligible to buy a RubyKaigi ticket at the Super Early Bird price. So hurry up and send your proposal or register to grab tickets.
RubyKaigi offers a 50 percent discount for students. What's more, all students can attend the final day of the conference for free without any pre-registration.
Japan is the perfect place to feel like a samurai lord, dive into centuries-old traditions, and learn the origin of your beloved programming language.
Keep up with updates on our blog and subscribe for more Ruby-related news.