3 Types of Collaboration Software Tools to Improve Your Workflow
30335 views
10 min
Jul 19, 2018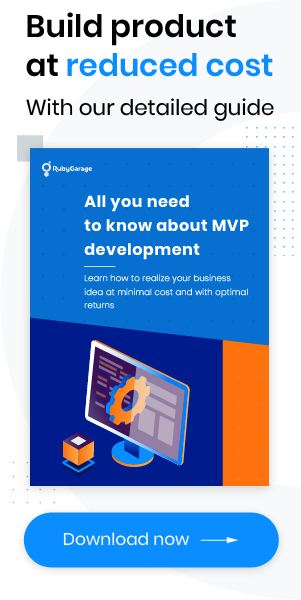 It's not a secret that the more transparent, automated, and centralized your communication and collaboration processes are, the more productive your team is.
Luckily, there are lots of tools that help you keep up with daily managerial and collaboration tasks. In this article, we talk about the most common types of collaboration tools to help you get insight on collaboration software and how it helps teams get their work done.
Common features of collaboration software
Collaboration software allows teams to improve their workflows, strengthen team relations, and increase productivity, resulting in reaching end goals more quickly.
Collaboration software is a powerful tool for communicating and completing tasks successfully. It's especially important considering the increasing number of people working remotely.
Common features of collaboration software include messaging, audio and video conferencing, task management, document management, calendars, and time tracking.
Types of collaboration software tools
Generally, collaboration software can be divided into synchronous (or real-time) and asynchronous. Using synchronous software, teammates can work together at the same time, for example with apps that allow several users to edit the same document in real time. Asynchronous software enables users to work on the same task at different times.
Based on their key features, collaboration software can be classified into:
Communication software
Task management software
Document and content management software
However, most collaboration tools combine features of several types.
Communication software
Fifty-nine percent of US workers claim that communication is the biggest obstacle that prevents their team from achieving success.
To solve communication problems, communication software offers chat and audio or video conferencing so people can communicate within teams without having to travel. As a result, communication software saves time, helps solve problems faster, and allows remote teams to connect, which otherwise would be difficult and time-consuming.
Key features of communication software include:
Chat and messaging to enable real-time text conversations using direct messages or group chats
Audio and video conferencing to let people make calls and hold meetings regardless of their location
Discussion threads to allow users to reply to one particular message in a group chat or channel without distracting other teammates
File sharing to make it fast and easy to upload and send files
Let's take a look at several examples of this type of collaboration software.
Slack
Additional features:
Search within message threads
Notifications
Screen sharing
Customizable chatbots
Integrations with third-party services like Google Docs, Google Drive, GitHub, and Trello
Initially, Slack was used as an internal communication tool by the Tiny Spack team, which was developing a computer game at the time. The game wasn't successful, but the company launched Slack and got a new name, Slack Technologies. As of 2017, the app had more than 6 million daily active users.
Primarily a communication tool, Slack allows you to send direct messages and create private and public channels for groups of people. You can also edit or delete sent messages, which is really helpful if you've made a typo. Slack also enables file sharing, and many users mention its drag-and-drop feature among its benefits. To make the workspace more useful, Slack makes it possible to add a number of integrations with more than 1,000 apps that are available in the Slack App Directory. If you need some information on how Slack works, you don't have to spend time Googling because there's a Slackbot that can answer simple questions.
Zoho Cliq
Additional features:
Search within messages
Notifications
Customizable chatbots
Contact management
Calendar
Integrations
Just like Slack, Zoho Cliq started out as an internal tool to address communication issues within one company. This collaboration tool provides real-time messaging and the possibility to create separate channels (public or private). Zoho Cliq's interface allows for opening several channels or chats in the same window so users don't have to flip between them. It also lets users share files and make audio and video calls. Cliq's other feature is bots that can help with tasks like setting up meetings.
join.me
Additional features:
Presentation streaming
Whiteboarding
Screen sharing
Multi-presenter
Scheduling
In addition to the key features of this communication tool like chat and audio and video conferencing, join.me offers screen sharing and whiteboarding. The latter enables drawing ideas on an iPhone or iPad. With this feature, teammates can see what another person is drawing and discuss it in real time.
Join.me users often praise the fact that guest users don't have to download the app to view someone else's screen during a meeting. They do need to download the app if they want to share their screen, however.
Task management software
Task management is an important part of collaboration. Teams use task management software to prioritize and track tasks, which helps to keep track of deadlines. To make collaboration more transparent and effective, task management software often provides boards, timelines, and calendars.
Key features include:
Boards to create and manage tasks
Task assignment to appoint people to a task
Task prioritization to move tasks and set the project schedule
Planning and scheduling to create plans and meet deadlines using timelines and calendars
File management to attach and arrange files
Here are some examples of software with task management features.
Asana
Additional features:
Timeline
Calendar
Dashboards
Templates for projects, meeting agendas, employee onboarding, etc.
Reporting
Integrations with third-party apps including Slack, Zapier, G Suite, GitHub, and Dropbox
Facebook co-founder Dustin Moskovitz and software engineer Justin Rosenstein started Asana to create a tool for managing tasks and team projects. As Moskovitz and Rosenstein noted, they faced challenges of tracking work even at Facebook and Google.
We started Asana because we felt frustrated by how hard it was to get clarity on our teams through endless update meetings, email and chat threads, and project-status spreadsheets.
Asana was designed to help teams manage their projects and processes as well as achieve their goals faster. It provides boards, a timeline, and a calendar. Asana lets users create tasks, comment on them, and assign them to people. Using the timeline, users can create project plans to stay on schedule.
Asana provides a free version that offers a limited list of features, but this free version is only available for teams of up to 15. Bigger teams or teams that want to use its full set of features have to pay.
Zoho Connect
Additional features:
Chat/messaging
Discussion boards
File sharing
Search
Document management
Group calendars
Guest access
Analytics
Integrations
Zoho Connect has communication features and allows users to create public and private groups to share ideas. Zoho Connect users can also place a file or create a document within a group so that their teammates can view or edit it. Speaking of task management, Zoho Connect lets users create boards with sections and move tasks between them. To make collaboration more convenient, Zoho Connect integrates with Zoho tools and other apps and supports a large number of languages including Chinese, Russian, and Spanish.
Wrike
Additional features:
Time tracking
Synchronous editing
Timeline
Templates
Personal dashboard
Reporting
Custom fields
Integration with tools including Jira, GitHub, Evernote, and G Suite
Andrew Filev founded Wrike after he faced a number of challenges managing his software development company.
As that business grew, so did waste; and it seemed like adding developers to a project would often make that project move slower instead of faster because they were spending more time communicating than they were actually working.
Today, Wrike is cloud-based collaboration software where teammates can communicate, share files, manage tasks, and track their time spent on tasks. To manage work, users can create folders or projects and add tasks to them. Lots of Wrike users note that the ability to create subtasks is really useful. Wrike also provides report templates and a timeline for viewing the project schedule.
Document and content management software
Document and content management software allows users to store, share, and work together on different files. Most of these tools track history of changes that different users make. Some collaboration apps and platforms also have features like chat and video conferencing, allowing users to collaborate on a document and communicate at the same time.
Key features include:
Document and content management to store and track documents and other files
Cooperative writing to let several people write content together
Synchronous editing to let several people edit the same document at the same time and see changes in real time
Ready-made templates to create documents faster
Let's take a look at collaboration software that has the features listed above.
Google Docs
Additional features:
Add-ons
Online research without having to leave Google Docs
Shortcuts for fast and convenient text formatting
Revision history
Google Docs is probably the first thing that comes to mind when you think of document management tools. With Google Docs, users are able to invite other people to view, comment on, or edit a document and collaborate in real time.
Google Docs includes a number of templates, such as for resumes and reports, for streamlining typical tasks. Users can also import text files to edit in Google Docs. There are various add-ons available including for creating charts and diagrams, mind mapping, and proofreading. What most users like about Google Docs is the ease of access and use.
Confluence
Additional features:
Lots of add-ons for creating diagrams, importing wireframes, creating surveys, and other tasks
Team calendars
Timeline
With Confluence, teammates can view and edit the same page at the same time so everyone will see real-time changes. Confluence also allows for editing attached files using the edit with app feature. Because of its complexity, however, some users point out that some training is necessary to be able to use this product efficiently.
Samepage
Additional features:
Shared calendar
Filters and sorting
Chat
Video calling
Timeline
Diagrams
Search
Notifications
Integrations with third-party apps like Salesforce, Typeform, Jira, and Slack
Scott Schreiman and Martin Viktora created Samepage to combine the features of communication, project management, and content management software in one collaboration tool. Samepage provides teams with a place to chat, store files, and manage tasks. In addition, Samepage also enables cooperative writing and synchronous editing so users can add text and files and share their feedback.
Samepage allows a team to edit a page together in real time while communicating with each other to get work done faster. According to user reviews, one of Samepage's main benefits is its flexibility in customizing the page for each project.
What to consider when choosing collaboration software
Different types of collaboration tools offer different cool features. But the most important thing you should keep in mind is the problem you need to solve. Why do you need collaboration software? What do you want to achieve with its help?
Understanding your company's needs and requirements will help you determine what features are most important in your particular case. Find out what communication problems your team faces and what kind of content you share and collaborate on. Before making your final decision, you should also check if the collaboration software can integrate with the tools you're already using, for example Jira or Dropbox. You can also make a checklist of features based on your needs, workflow, and current problems. That will help you pick the best option for your team.
When choosing collaboration software, take into account:
Your needs
Software features
Price
Support
Want to build your own collaboration tool? Get in touch with our team and share your ideas!