5 Benefits of Collaboration Software Which Can Improve Your Workflow
24626 views
6 min
Jul 26, 2018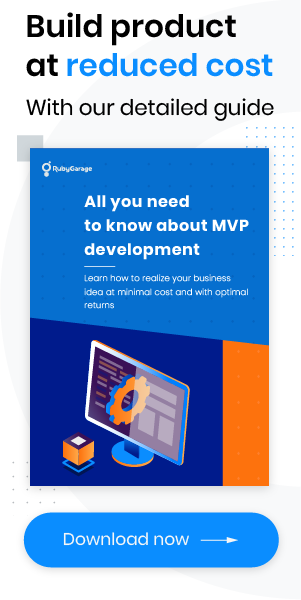 Today, teams — especially remote and geographically dispersed teams — are facing lots of challenges streamlining their workflows and improving collaboration. Collaboration software, also known as groupware, can help any team, from the smallest startup to the largest enterprise. According to a survey by Statista, 53 percent of businesses worldwide had adopted collaboration tools by 2016, and this percentage has been growing. Companies are moving toward digital solutions to improve collaboration.
In this article, we review the most significant benefits of collaboration software and tell you how collaboration software can impact your business.
#1 Improved communication
Is communication in the workplace really important? Definitely. Employees need to facilitate the flow of ideas within their organization and share things with people from other workplaces instantly.
Collaboration in person is great, but it's not always possible for team members to be present at the same time and place. Collaboration software allows people from different places to share content in documents, messages, videos, and other formats. Efficient and fast communication should be in the form of dialog, not in the form of emails that can be ignored, pile up, or be difficult to find. Collaboration tools like Slack, Cisco Spark, and Hive broaden communication opportunities by:
Organizing discussions into channels
Supporting voice and video calls
Integrating with various popular apps (Google Drive, Trello, Dropbox, etc.)
Providing easy navigation through documents
#2 Enhanced project management
Managing one project can be simple, but how can you avoid getting lost among dozens or hundreds of projects without a helpful online collaboration tool?
Project management includes four main functions: planning, organizing, leading, and controlling. At the first stage, planning, the project manager creates a detailed plan based on the company's goal and thorough research. Collaboration software helps to schedule all the project planning stages and share ideas among all team members. It also helps the team to make informed decisions by putting all project details in one place.
Organizing is about setting up a project's software development team structure. When managers need to find the right specialist for some task, they can search employee profiles within collaboration software where core skills are listed.
Leading refers to managing the project and motivating employees to be more productive. With collaboration software, coordinating project activities across different team members and teams is much easier. All information is available on the same page, all documents can be shared, and deadlines can be set conveniently so that the management process is error-free. To achieve long-term success, controlling the project's progress is essential. Collaboration software plays a big role in monitoring project stages and helps to see that tasks are done on time.
#3 Streamlined workflow of Agile teams
Seamless team collaboration accelerates business progress and success. Collaboration software can improve the workflow of Agile teams in the following ways:
Better remote working possibilities
Collaboration software enables remote Agile teams to work efficiently by enabling them to schedule daily meetings to keep team members informed about current tasks, plan sprints, and get instant feedback and real-time reports.
Asana and JIRA are the most popular tools to facilitate remote team collaboration.
Improved scheduling
Lack of scheduling wastes up to 36 percent of employees' work time. Businesses that plan and schedule their goals and activities get more done and are more effective. Daily, weekly and monthly scheduling allows teams to organize their workflows efficiently. With collaboration software, for instance, employees can share public or personal calendars to know all meetings and deadlines. Workers can schedule daily meetings, planning meetings, conferences, brainstorm sessions, and much more in just one click. For example, Asana groupware provides users with its own calendar for easy and quick planning. If a particular day looks crowded, employees can move due dates by dragging and dropping the tasks to a new date.
Quick talent identification
Finding the right specialist to handle a particular job within the company can be a daunting task, especially when an organization counts more than 50 employees. With collaboration software, workers can list their skills and expertise in their personal profiles. This way project managers can clearly see who is able to do a certain task efficiently.
#4 Speeding up work
Collaboration software isn't only convenient to use; it also saves a team's time, allowing them to focus on more important tasks.
For example, centralized document storage and a knowledge base free employees from searching through piles of paper documents or unorganized online storage. Workers are able to easily publish, share, and organize company information in groupware like Confluence and Zoho. Well-organized document storage helps teams stay up-to-date and on the same page with a minimum of time.
Software integrations with popular and convenient tools like Google Docs, Dropbox, Trello, and others also speed up work. An employee can import and export documents via these integrations right from groupware.
Additionally, collaboration software reduces paperwork and thereby saves time with digital documentation.
#5 Improved employee satisfaction and engagement
According to The New York Times, remote employment is one of the most rapidly growing trends in the business world. But it's getting more and more difficult to manage all work processes remotely and meet all team members' needs. One of the primary tasks of collaboration software is to unite employees from different locations in the most convenient way. This task not only facilitates an organization's workflow but also increases employee engagement and satisfaction with the company. Furthermore, engaged employees impact a company's overall productivity and result in the following way:
What to expect in future
The future of collaboration software is in tools that will make collaborating even more seamless and convenient for all employees.
In the short term, collaboration tools might become more mobile friendly. Today's workforce is more and more on the go, so it's expected that software vendors will support businesses in this shift. According to Statista, collaborative mobile chat applications will replace email within the next three to five years.
Collaboration software might also benefit from artificial intelligence and machine learning that will be incorporated into collaboration tools. It's predicted that virtual assistants like Amazon's Alexa and Apple's Siri will be able to take notes during meetings. Virtual reality might play a role in the collaboration of design-oriented teams to provide virtual meeting spaces and connect remote teams in a more meaningful environment.
Now you're aware of the real advantages of collaboration software and how these tools can benefit your company now and in the future. If you're interested in creating a unique online collaboration tool, just drop us a line.