4 Ruby Conferences to Visit in Winter 2019
8329 views
6 min
Nov 20, 2018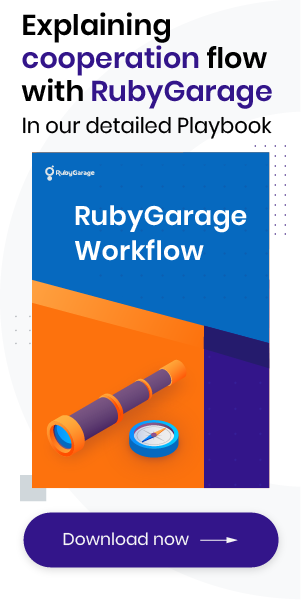 The upcoming cold snap isn't a reason to hide under the blankets in your apartment. Get out and warm up your brain at the best Ruby conferences of this winter. We've prepared a selection of four high-level conferences where you can grow professionally. Explore, debate, and gain new skills.
#1 RubyConf India
When: January 20–21
Where: Goa, India
This is the tenth anniversary of RubyConf India, and you're invited to celebrate it at the picturesque Park Regis in Goa. The venue is perfect, as it's just five minutes from the famous Baga beach. Nearby, you can find restaurants and nightclubs for any taste.
RubyConf India is a single-track Ruby conference, so you won't miss any important talk. This event is focused on all the different parts of the Ruby and Ruby on Rails ecosystem.
The organizers of RubyConf India promise a diverse lineup of speakers, with topics ranging from beginner-friendly how-tos to insightful presentations for pros. Among keynote speakers are Yukihiro "Matz" Matsumoto, the well-known creator of Ruby; Gautam Rege, a co-founder and director at joshsoftware.com; and Charles Nutter, a senior principal software engineer at Red Hat.
Speakers will also touch on non-technical topics like team dynamics and communication. The good news is that the call for proposals closes on November 30, so you still have time to send your proposal.
RubyConf India offers tickets with different room occupancy, so you can either book a whole room or share a room with a friend. This is an amazing opportunity to escape the cold and experience the state where the sun never sets.
#2 RubyFuza & Friends
When: February 7–8
Where: Cape Town, South Africa
Started in 2011, RubyFuza is the oldest Ruby conference in Africa, gathering top software engineers and influencers in the programming world. RubyFuza is a two-day conference that suits both tech-savvy professionals and newcomers.
In previous years, this Ruby conference featured international keynote speakers ‒ all of whom have received Ruby Hero awards ‒ including Nate Berkopec, author of The Complete Guide to Rails Performance; Charles Nutter, a senior principal software engineer at Red Hat; Coraline Ada Ehmke, a creator of the Contributor Covenant; Sarah Mei, founder of Railsbridge and director of Ruby Central; and Aaron Patterson, a Ruby and Rails maintainer at Github.
This year you'll hear informative talks on Ruby, React, Elixir, and functional programming and learn more about tools such as Docker, Webpacker, and Hanami. RubyFuza encourages talks on the human side of software as well: soft skills, leadership, and personal growth. Early bird tickets are still available and you can buy one right now.
RubyFuza is an ideal place to start your speaking career. The call for papers is open till December 15. So don't waste this chance. Submit your presentation! Share your vision and knowledge with fellow developers.
#3 RubyConf AU
When: February 7–9
Where: Melbourne, Australia
The annual RubyConf AU gathers developers from hundreds of top companies to network, collaborate, and celebrate the Ruby community. RubyConf AU offers a wide range of topics, giving useful content for experienced devs and juniors that are just starting their careers.
In 2018, we heard Paolo Perrotta explain the basics of machine learning, Andy Nicholson talk about Crystal, and Michael Morris speak about the high-performance Mario Kart on Ruby.
This February, Rubyconf AU has lined up Nadia Odunayo, CTO at CodeNewbie; Daniel Fone, an experienced Ruby and Ruby on Rails engineer and one of the organizers of the Christchurch Ruby meetups; and Eliza Sorensen, an infrastructure and security engineer and co-founder of the social enterprise Assembly Four. The final set of speakers will be announced soon. Meanwhile, you can keep in touch through the RubyConf Twitter account or by subscribing to their mailing list.
Early bird tickets have already run out, but you can still purchase standard tickets or apply for the Opportunity Program. RubyConf AU wants to provide everyone with the same opportunities to progress in their careers, which is why event organizers are ready to cover ticket, travel, and accommodation costs for those living outside Melbourne who are selected for the Opportunity Program. The organizers of this Ruby on Rails meetup review Opportunity Program applications once a month. The Opportunity program will close on December 31 or when 80 percent of conference tickets have been sold.
RubyConf AU is known for its remarkable social events. Last year, RubyConf AU invited attendees to enjoy a rooftop pool party and Chinese garden party. This year conference organizers are preparing something special for you, so you won't regret going!
#4 Ruby on Ice
When: February 22–24
Where: Tegernsee, Germany
Ruby on Ice is opening its doors again to gather Ruby enthusiasts from all over the world. This Ruby on Rails conference is organized by a German non-profit community ‒ Ruby Berlin e.V., a volunteer organization that aims to develop the Ruby community and helps Rubyists exchange knowledge and experience.
Ruby on Ice is set in fairytale surroundings near the backdrop of the towering Alps at Lake Tegernsee. You can check out images of the sheer beauty here.
Last year, Ruby on Ice hosted 150 attendees and 12 skilled speakers, including Tobias Pfeiffer, who outlined differences and similarities between Ruby and other languages; Tom Stuart, who explained a systematic approach to software engineering management; Ivo Ango, who talked about spotting unsafe concurrent Ruby patterns; and Jessica Rudder, who guided developers through an example of code that was so bad it was actually good.
The organizers of this Ruby on Rails conference haven't announced the full agenda yet. We know only the name of one keynote speaker: Eileen Uchitelle, a senior systems engineer on the Platform Systems Team at GitHub, a member of the Rails Core team, and an open source contributor. Stay tuned for updates on the conference's Twitter account.
Early bird tickets have already sold out. Regular tickets cost €330. Diversity tickets are available as well. Ruby on Ice grants free tickets to underrepresented and disadvantaged groups and people facing economic hardship. To apply for a diversity ticket, visit this site.
Сome to Tegernsee, have fun in the snow, and discuss the future of Ruby in a warm and cozy atmosphere!
Aren't you there yet?
Winter isn't the high season for Ruby conferences. Yet all of these winter meetups feature meaningful talks for developers of different levels, making them great whether you're a beginner or a Ruby veteran. You just need to choose the conference that best meets your needs.
If you want to receive even more valuable information about the latest Ruby trends and events, subscribe to our blog!