10 Hippest Ruby Conferences You Should Book Tickets to in Spring 2019
10896 views
9 min
Feb 19, 2019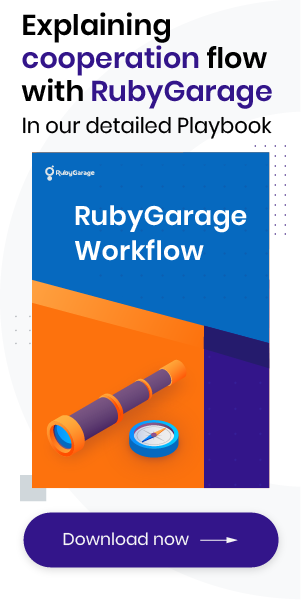 Winter is almost over, which means it's time to check out what great Ruby events are out there to make your spring entertaining and busy. We've gathered only the hippest conferences where you can meet real Ruby gurus, see your colleagues, and make new friends. We've also added some details on these events and useful links to help you make a choice.
#1 Wroc_love.RB
When: March 22–24, 2019
Where: Wrocław, Poland
This is going to be the ninth time Ruby fans will meet in Wroclaw for the three-day Wroc_love.RB conference. The event is targeted at seasoned Ruby developers, as the topics discussed are very advanced.
The organizers claim they don't want participants to just listen. They want them to discuss the topics, question each and every idea, argue, and even fight if necessary to prove their point. This atmosphere is encouraged to help developers be more open and to inspire them.
If you want to try this format of a conference, buy tickets on the official website and follow the Wroc_love.RB Twitter account to stay updated.
#2 RubyHack
When: April 4–5, 2019
Where: Salt Lake City, Utah
RubyHack is a software engineering conference that mainly focuses on Ruby and some related technologies. It's a two-day event that offers not only talks from recognized leaders in the development world but also from first-time speakers. The organizers want to attract beginners and encourage developers to share their knowledge and ideas by means of collaboration, mentoring, whiteboarding, and meeting with presenters.
This year, the organizers have prepared a real bomb for Ruby fans: the headliner of the conference will be the Yukihiro (Matz) Matsumoto!
You still have time to buy tickets on the official website. Don't forget to subscribe to RubyHack on Twitter and Facebook to stay updated.
#3 Rails Camp South
When: April 5–8, 2019
Where: Bandera, Texas
Rails Camp South is a four-day conference in the center of Texas with all the consequences that brings.
The camp is not only about Ruby on Rails; it's also about different technologies and everyone who's keen on them. Ruby on Rails just is a link that connects everyone in the camp.
The organizers of Rails Camp South want to gather like-minded people to spend some time in the outdoors doing mostly offline things. Nevertheless, computers and phones aren't forbidden.
The conference takes place on a ranch with on-site cabins and a large territory for camping. After sessions, participants can enjoy the scenery and activities including horseback riding, tubing, trick roping, and archery.
If you feel like going camping with people who live Ruby just like you, you can buy tickets on the official website and follow their page on Twitter and LinkedIn to get more details on the event.
#4 Ruby ConfBY
When: April 6, 2019
Where: Minsk, Belarus
Ruby ConfBY is a single-day event that gathers Ruby developers both seasoned and beginners to listen to the best presenters from all over the world.
Last year, participants listened to Trailblazer creator Nick Sutterer, VP of Engineering at Toptal Bozhidar Batsov, Head of Web Artec 3D Anna Shcherbinina, and many others.
This year, among the very first confirmed speakers is Aaron Patterson, a Ruby and Rails core team member and the top contributor to Rails.
To become part of this fantastic event, register and buy a ticket on the Ruby ConfBY website. You can also find a lot of pictures and videos from the last Ruby ConfBY on its Facebook page.
#5 Ruby Day
When: April 10–11, 2019
Where: Verona, Italy
Ruby Day 2019 is the seventh edition of this Italian conference for Ruby fans. Although the event was canceled the last two years, this time the organizers promise to make everything better than ever.
In 2015 the conference was held in Turin, and in 2016 in Florence. This year, Ruby Day is going to be in Verone, where you can not only talk about technologies but also dive into the local culture.
Ruby Day is a place where ideas are exchanged and where people can meet old friends and make new ones. This is an international conference and all the sessions are in English, so participants from all over the world can feel comfortable and relaxed.
RubyDay is a single-day conference with talks for those with both an advanced and basic level of expertise. This year the organizers have prepared two extra activities for guests. The first activity is a day-long workshop for Rubyists in the Italian language that will take place a day before, on April 10. The topic of the workshop is Rails+Vue.js and the speaker is Andrea Vassallo, a full-stack developer at Nebulab. If you are fluent in Italian and would like to enhance your skills, you can register for this event here.
Another surprise from the event host is Rails Girls Verona seminar that aims at attracting more girls to the world of coding. This workshop is specifically created for women with no programming knowledge and skills. Rails Girls Verona is a free event but the number of participants is limited. To get an invitation, you need to fill this form and explain why you want to participate and what it means for you.
Already interested? Here's the website where you can buy tickets. You can also check out the Ruby Day Twitter account for more details and news. By the way, the organizers promise discounts for students!
#6 Ruby Wine
When: April 13, 2019
Where: Chișinău, Moldova
Ruby Wine is a one-day event that will be held in the picturesque city of Chisinau in Moldova. The hosts promise to entertain participants with top-notch talks by talented Ruby developers, the incredible local atmosphere, and tasty wine.
The hosts of Ruby Wine have decided to make the upcoming conference for developers with all levels of experience and even for people without any experience at all. The organizers believe that anyone can start programming and offer special discounts for parents of babies (0–3 years) who are on maternity leave.
The cheapest tickets for this conference cost only $7(!), and you can find them here. You can also participate as a speaker if you fill in this form. On the Ruby Wine Facebook page, you can vote for the topics you want to discuss.
Guess what! Kirill Shevchenko, one of the best Ruby developers at RubyGarage, has been chosen as a speaker for this conference. His speech "Event-driven architecture and messaging pattern for Ruby microservices" got the majority of votes. You can find a lot of his articles on Medium and meet him in person at Ruby Wine conference!
#7 Ruby Kaigi
When: April 18–20, 2019
Where: Fukuoka, Japan
Ruby Kaigi, held in Japan, is one of the oldest Ruby conferences globally. The event gathers only the the most experienced and well-known speakers from Asia and beyond. In 2018, speakers included Yukihiro "Matz" Matsumoto, Kouhei Sutou, Benoit Daloze, Aaron Patterson, and many other great developers who have made huge contributions to Ruby.
At this conference, you won't find any first-time speakers and won't hear any talks for beginners. This is an event for experienced developers with serious topics to discuss.
The conference will last for three days. Although we don't know the names of the speakers yet, I'm sure Ruby Kaigi won't disappoint even the most demanding participants.
Don't miss this fantastic Ruby-centric event and the opportunity to meet your heroes in person at Ruby Kaigi 2019. You can buy tickets here. If you're a student, you can get a discount. Also, all students can visit the last day of the event free of charge without registering. Follow the Ruby Kaigi Twitter page and be the first to find out the names of speakers and other details.
#8 Rails Conf
When: April 30 – May 2, 2019
Where: Minneapolis, Minnesota
This year is the 14th edition of Rails Conf. The conference claims to be the largest and longest-running event for Rubyists in the world!
This time, the event will be held in beautiful Minneapolis, and the organizers promise it will be a spectacular RailsConf. For three days, participants will plunge into an atmosphere of collaboration, knowledge sharing, and brainstorming.
The event's hosts have already announced the names of the lead speakers: David Heinemeier Hansson from Basecamp, Bari A. Williams from All Turtles, and Aaron Patterson from GitHub.
To make the event as comfortable as possible and encourage young parents to participate, the conference hosts have prepared complimentary on-site childcare with professional, licensed childcare services.
To buy tickets for RailsConf, visit the official website. You can also find a lot of information about the event on its Twitter page.
#9 Balkan Ruby
When: May 17–18, 2019
Where: Sofia, Bulgaria
If you love Ruby and you've always wanted to visit Bulgaria and its beautiful capital Sofia, then Balkan Ruby is a great opportunity for you. This conference doesn't have a long history, but its organization is always at the highest level. Just take a look at the list of last year's speakers: Nick Sutterer, Robert Mosolgo, Dinah Shi and Vlad Dementyev.
This year at Balkan Ruby you can hear from Eileen Uchitelle and Aaron Patterson. You can also join them as a speaker if you fill in this form. The organizers promise to cover the travel expenses and hotel accommodations of speakers. And provide a tour around Sofia!
If you're thinking about visiting Balkan Ruby, check out their website where you can read more about past conferences, buy tickets, and subscribe for news. Follow the Balkan Ruby Twitter account to stay tuned.
#10 Ruby Unconf Hamburg
When: May 25–26, 2019
Where: Hamburg, Germany
Ruby Unconf Hamburg is an unconference event where attendees rule the day. Here's how it works: anyone can apply to be a speaker and provide a description of their talk. The participants (everyone who has bought tickets) can vote for speakers and topics they want to hear and choose the activities they want to do.
The event will last for two days in Hamburg, Germany. If you want to visit an event that's customized for you, then register now! See more details and news about Ruby Unconf Hamburg on its Twitter page.
If this post was useful for you, don't forget to subscribe to our blog to get more news about Ruby events and new technologies as well as step-by-step tutorials. Feel free to start a conversation below!