International Ruby Conferences in Summer 2017
8090 views
7 min
May 11, 2017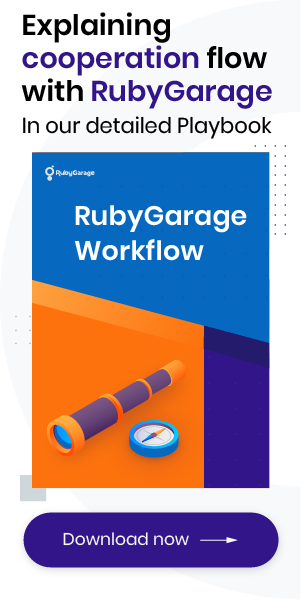 It's been a while since we wrote about Ruby conferences announced for this spring, and there are already new and exciting events waiting for you. Traditionally, summer is a peak season for events of any kind, and Ruby conferences aren't an exception. This post features ten conferences worth visiting, so make some refreshing lemonade, lean back in a chaise lounge and read about the Ruby conferences that will rock this summer!
1. RubyC
When: June 3–4, 2017
Where: Kyiv, Ukraine
Ukraine boasts a truly vibrant community of Rubyists who organize and attend numerous meetups and conferences related to Ruby programming. RubyC has been held since 2011 in Kyiv, the capital of Ukraine. This year, RubyC celebrates a small anniversary: it's the fifth year the event will be held.
The agenda of RubyC has already been announced. The list of speakers includes local and foreign professionals in Ruby and Ruby on Rails: Piotr Szhotkowski, a Ruby developer and an assistant professor at the Warsaw University of Technology; Xavier Noria, a Ruby on Rails consultant; Bozhidar Batsov, VP of Engineering at Toptal; Marat Kamenschikov, chief of the Ruby on Rails Department at Svitla Systems; Serdar Dogruyol, CEO at Twentify; and Florian Glicher, CEO at Asquera.
This year at RubyC, you'll have a chance to hear about Ruby smells, Ruby 4.0, gotchas and pitfalls of Elixir, React integration into Rails apps, and more.
Hurry over and buy your tickets: Safe Birds and Ruby Birds offers are available on the official website.
2. RubyConf Kenya
When: June 8–10, 2017
Where: Nairobi, Kenya
RubyConf Kenya is a major conference on Ruby, Agile, open source and entrepreneurship that will take place in Nairobi, Kenya. This year, the event is warmly welcoming tech specialists to join local speakers and foreign speakers from the USA, the UK, and Ukraine.
The event is organized by NairubyKE, a Nairobian community of Ruby developers. NairubyKE encourages developers of any levels – from beginner to advanced – to join the group and attend meetups, share insights, and write open-source code together.
Here are a few speakers you'll have a chance to hear from: Mike McQuaid, a senior software engineer and an avid GitHub contributor; Victor Shepelev, a developer at Toptal and a mentor at the Google Summer of Code 2016 & 2017; Ben Hughes, Tech Lead of Performance Engineering at Airbnb; and Ray Hightower, a software developer and organizer of WindCityRails and ChicagoRuby.
Register in advance to be able to visit this conference, which will last for three days in sunny Nairobi.
3. RubyNation
When: June 16, 2017
Where: Arlington, Virginia
RubyNation is an annual Mid-Atlantic conference for Ruby developers. It's a large-scale event that brings together avid open-source contributors and Ruby/Rails programmers from across the USA.
This year, RubyNation has booked Sam Phippen from DigitalOcean; Casey Watts from Heroku; Eileen Uchitelle, a member of the Rails Core Team; Kerri Miller, a software developer and mentor; and other experienced Ruby programmers.
The agenda isn't announced yet, so stay in touch through the official website to find out more about the topics that will be discussed at the conference. Tickets are already available on Eventbrite.
4. RedDotRubyConf

When: June 22–23, 2017
Where: Singapore
Don't forget this name: RedDotRubyConf 2017. At the end of June, Singapore will host a large conference for Ruby programmers that will last for two days in Biopolis, the international R&D center of Singapore.
The lineup consists of speakers from world-famous companies and projects like GitHub, MongoDB, Microsoft, Cookpad, and Hanami. As icing on the cake, one of the keynote speakers at the event will be Yukihiro (Matz) Matsumoto ‒ the chief Ruby creator!
Topics include talks on Hanami as a new Ruby web framework, functional architectures, data migration, women in programming, tips for working with large databases, and more.
In addition to the main event, there will be fringe events: a Singapore Ruby Group June Meetup on June 20th and a workshop on Next-Generation Web Apps with dry-rb on June 21st.
Sticker Mule is a sponsor of the conference, so awesome stickers will be applied!
Don't miss this amazing event and buy the tickets before they're sold out!
5. GORUCO
When: June 24, 2017
Where: New York City, USA
It looks like June is the hottest month for Ruby conferences! The fifth conference that will be held in June is GORUCO. It's no accident that GORUCO's logo is an apple: the conference will take place in New York, NY.
At this year's GORUCO you'll hear about improving Ruby performance, front-end development with Rails, and much more. However, GORUCO's speakers will delight you with non-Ruby topics as well, including What I Learned to Love About Ruby When I Switched to Python by Lauren Ellsworth; Object Oriented Thinking with Elixir and OTP by Ryan Findley; Beyond OSS by Verónica López; and Developer Productivity Engineering by Panayiotis Thomakos.
Get your tickets to attend the 11th GORUCO conference this June!
6. GrillRB
When: July 1–2, 2017
Where: Wrocław, Poland
Grill.rb is Wrocław's outdoor conference that gathers programmers to discuss best practices, development tips and tricks, and the future of Ruby in a relaxed atmosphere by the grill and with a mug of beer.
The format of Grill.rb is versatile. At the conference, you're able to attend technical panels where participants discuss vital topics; sit in on lectures; listen to lightning talks on the latest releases and achievements; and, of course, enjoy a BBQ party!
This year, Grill.rb features local Polish speakers: Jan Filipowski, a Ruby developer who gained experience working at Arkency, RightHello, and AgFlow; Piotr Solnica, a Tech Lead at IceLab; Maciej Mensfeld, a Ruby developer and VP of Engineering at Strike Social; Przemysław Świercz, a Ruby Tech Lead at Tooploox; and Marcin Wierzbicki, a Ruby on Rails evangelist and CEO at Appstery.
If you'd like to become a speaker at Grill.rb, you can fill in the call for papers. And if you can't wait to spend the first day of July in a relaxed atmosphere with like-minded people, then grab a ticket to Grill.rb!
7. Brighton Ruby Conf
When: July 7, 2017
Where: Brighton, England
Brighton is famous not only for its chalk cliffs and pebble beaches. This July, Brighton will host Brighton Ruby Conf, an annual event for avid Rubyists.
The agenda is available on the official website. You can hear from Piotr Solnica ("Dry.rb"); Alex Soles ("Ruby: How a language reflects its people"); Najaf Ali ("Debugging for new developes"); Sarah Mei ("Livable Code") and many more experienced Ruby developers. After the conference you'll be able to go to the afterparty and enjoy chatting about coding and non-programming topics.
Don't forget to grab your tickets and have a quality time at Brighton Ruby Conf!
8. Isle of Ruby
When: August 10–13, 2017
Where: Devon, England
Isle of Ruby is a brand new conference that will be held for the first time on the 10th to 13th of August at the height of the English summer. The event will be hosted by the professionals from Germany and the UK who brought us eurucamp, EuRuKo 2012, and the Rails Girls Berlin meetup ‒ and we're sure that Isle of Ruby will be as exciting as the previous events!
The agenda isn't available yet, so keep in touch through the official website and Twitter account so you don't miss a thing!
9. Deccan RubyConf 2017
When: August 12, 2017
Where: Deccan, India
India welcomes you to visit Deccan RubyConf 2017! This is a single-track conference, so you won't miss any talks or workshops that will be held during the event.
At the conference, you'll hear from Tim Riley of Icelab and visit a workshop by Aditya Goodbole, a software architect consultant. The rest of the speakers aren't announced yet, so don't forget to check out the official website to keep posted!
There will also be JRuby Conf in Devon, England on August 11th. We'll keep you informed with updates regarding this event.