How to Find a CTO for a Technology Startup
8461 views
15 min
Nov 19, 2019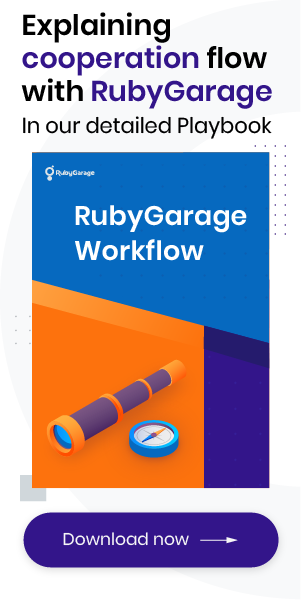 Broken deadlines, maxed out budgets, faulty software, huge technical debt, issues with scalability and maintainability ‒ these are just a few of the problems a technology startup can face if its chief technical officer (CTO) doesn't do their job well. 
The chief technical officer is one of the central figures in a technology startup. This position requires deep technical expertise, strong management skills, agility, and resistance to stress. If you want to know how to find the perfect person for this position, keep on reading. In this article, we shed light on:
A CTO's responsibilities at the first stage of the startup lifecycle
How to interview a CTO
Who you can hire for the CTO position in your technology startup
The advantages and drawbacks of each of these options
Where to look for a CTO
Responsibilities of the CTO 
Before you start your search, you need to clearly understand all the things a chief technical officer will be responsible for in your startup. A CTO's responsibilities change dramatically as a startup develops. We'll consider the CTO's responsibilities during the first stages of a startup's lifecycle to understand what a CTO has to do from the very beginning.
Provide a technical solution to validate your business idea. Brainstorm potential technical solutions to implement your software product.
Develop and launch a minimum viable product in the shortest time possible. This includes choosing the best technology stack, designing the application architecture, setting up scalable cloud-based infrastructure, and conducting comprehensive product testing.
Recruit technical staff that will be responsible for product development, testing, launch, and maintenance.
Organize the development team workflow. Define roles and distribute responsibilities among team members to set up effective and streamlined work processes. 
Resolve all technical issues concerning product development, testing, scaling, and maintenance. 
Monitor laws and regulations that can impact the product's technical roadmap.
A full list of the CTO's responsibilities can help you with searching for candidates, validating their skills, and hiring a CTO. 
How to interview a candidate for the CTO position
When looking for a perfect fit for the CTO position, you can consider hiring an in-house employee (who might work for equity and become a co-founder), a remote contractor, or a development company that will be responsible for all technical aspects of your product.
Validating candidates is a complicated process, especially if you can't validate them yourself. It happens when startup founders have no technical background and can't check how reasonable a candidate's words are from a technical standpoint.
In such a case, founders and CEOs need help from technical gurus. For this task, they can hire a software development company or an independent technical expert whose professionalism is proven. If a startup can't afford such services, it can invite board advisors to assist in validating the CTO. 
If you have some technical knowledge and want to validate a candidate yourself, here are some tips for interviewing candidates to assess their technical knowledge and skills.
Start with a code test
Before an interview, send a candidate a test task with a complicated problem that can be solved with several approaches and technologies. 
During the interview, ask candidates to explain why they preferred to solve the problem in the way they did.
Apply a whiteboard test 
Ask candidates to solve a simple coding task on a board or a sheet of paper during the interview. This is an easy way to check if someone can work independently without any external help and searching on the internet. 
Ask technical questions
You can ask any question you feel like to evaluate a person's expertise in a chosen technology. However, it's most useful to ask open-ended questions that let the candidate prove their qualifications. 
Here are some questions you can ask a candidate without reference to a specific programming language:
Try pair programming 
To check some specific technical skills (Ruby on Rails, JavaScript, infrastructure design and architecture, etc.), try pairing sessions.
A technical interview is just the first step in validating a СTO candidate. A chief technical officer bridges technology and business. This means that in addition to technical knowledge, the CTO should also have a specific set of management and soft skills. You can find tips on how to check these skills below, as they're specific to each type of CTO. 
Who you can hire for the CTO position
Let's take a look at each of the options, find out what advantages and disadvantages they have, and where to look for each candidate.
Option 1. In-house employee/co-founder
Having the CTO of your startup in the office can be quite tempting. Below, we consider the benefits and drawbacks of such a hire and where to look for an in-house CTO.
Advantages of hiring an in-house CTO
Fast onboarding. Live communication and a physical presence in the office allows the CTO to get acquainted with other team members and business details faster.
Easy communication. An in-house CTO can easily communicate face to face with colleagues. Physical presence also tightens feedback loops and keeps the team as lean as necessary to make progress.
A high level of dedication. A remote contractor or a software development agency can work on more than one project simultaneously, whereas an in-house CTO is concentrated only on your startup. If the CTO is also a co-founder, they'll be even more dedicated to your startup's success.
Direct communication with investors. A co-founder CTO is a very positive indicator for investors. This helps the CEO attract investments. 
Ability to help close deals. An in-house CTO has a positive influence not only on investors but on clients. If clients prefer face to face negotiations, the CTO is a key person to close the deal.
Disadvantages of hiring an in-house CTO
Can be challenging to find a CTO in your area. If you don't live in Northern California or in a similar area where the concentration of MIT graduates is unreal, it can be challenging to find a proper candidate for the CTO role. 
CTOs may be rigid about changes in the technology stack. Technology gurus usually specialize in one language or technology. They may not want to shift to new, unfamiliar technology, even if it would be beneficial for the product. 
The decision-making process can take too long. The decision-making process becomes more complicated with every new participant. Time is crucial for startups, and it's more efficient when one person makes decisions.
Can cost more than remote contractors and software development companies. It's difficult for young startups to attract C-level candidates. Such candidates want to earn the same or even bigger salaries than in their previous jobs, and the amounts they want are often unaffordable for small teams.
It's difficult to change an in-house employee, especially if they're a co-founder. If you give someone equity in your company, you need to formalize it legally and set the conditions of your cooperation from the very beginning. This takes a lot of time and effort, which excludes the possibility of starting all over and hiring someone else.
Tips on validating an in-house CTO
Apart from the technical skills, an in-house CTO should have the right set of soft skills and be a perfect cultural fit for your team. Here's how you can check these things:
Check soft skills 
Soft skills describe how a person interacts with others. These personal qualities, in many cases, play a critical role in an employee's success. According to a list by Monster.com of the most sought-after soft skills for the C-suite, you should check traits like leadership, empathy, change management, communication, and self-awareness.
Check cultural fit
When working with someone who has a similar mindset, you're more likely to have a similar pace and attitude to work. Being on the same page also makes it easier to avoid misunderstandings and allows for better communication and satisfaction inside the team. 
You can check if a candidate is a cultural fit only when your company or team already has strictly defined corporate rules, values, and goals. 
Once you've formed your corporate culture, you can measure a candidate's cultural fit and select the best candidates for your team. 
Where to look for an in-house CTO
If you want your CTO to be present in the office on a regular basis, you need to look for a candidate in your area. Here are some other ideas on where to look for an in-house CTO:
Visit local tech meetups and conferences. Visiting tech and professional events in your niche — and organizing them — offers a great opportunity to extend your network and get to know people in your industry. One of these people could make a great CTO.
Search among your friends and coworkers. The person you're looking for doesn't necessarily have to have experience working as a CTO. They can be a great technical specialist with the right set of soft skills and management skills.
Check CoFoundersLab and similar resources. CoFoundersLab is a network of entrepreneurs that helps you find a perfect co-founder or key team members. 
Option 2. Remote contractor
Contractors that work remotely are often called freelancers. However, that doesn't mean that a remote contractor is always a student or someone who's looking for a part-time job. 
Freelancers are often hired for a CTO position because of the following advantages:
Advantages of hiring a remote contractor 
More affordable for startups than in-house workers and development agencies. Contractors, especially those outside the country, are typically far cheaper than an in-house CTO or a development agency.
Can be a real expert in a chosen technology. Remote contractors are easy to validate if you're looking for one on a platform like Toptal or Upwork where you can read a lot of feedback about candidates and check their technical tests. On such platforms, you can find a real superstar. 
It's easy to change a contractor. In case you aren't satisfied with how your CTO works, it's very easy to stop your cooperation and find a new person for the position. 
Huge variety of candidates. If you want to hire a contractor, you can look for someone anywhere in the world. This increases your chances of finding someone with the right set of technical and management skills for an affordable rate. 
Disadvantages of hiring a remote contractor 
Can be less dedicated. A remote contractor can do all the tasks perfectly well, but they don't necessarily have an interest in your startup's success.
May have only short-term plans. Contractors usually don't think long-term. Their main goal is to complete the current tasks successfully.
May face difficulties with communication. The CTO is a mediator between founders, the CEO, and the development team. Working remotely, a CTO has more chances of missing important things. 
Can be an expert in one technology. Just like an in-house CTO, freelancers specialize mainly in one technology, whereas business conditions can create the need to shift to another technology stack that's unfamiliar to the remote CTO.
Tips on how to validate a remote contractor
If you don't have enough technical background and can't validate a remote CTO by yourself, an external professional or a software development agency can help. 
To make sure a candidate is reliable, you can also use some additional validation approaches that we describe below.
Check feedback from clients
If you're looking for a remote contractor on such platforms as TopTal, Upwork, or CodementorX, you can check their ratings and read comments from clients. 
These platforms give serious consideration to remote contractors' verifications. They perform several checks to identify people and test their skills and knowledge to make sure that the information job seekers share is trustworthy. 
Check a candidate's LinkedIn account
LinkedIn is a great source of information. It allows you not only to check the professional skills of a candidate but to see how many people have endorsed their skills and who these people are. It's an easy way to find out who's recognized as an expert.
On LinkedIn, you can also inspect a candidate's recommendations. By checking the authors of recommendations and dates when they were written, you can match recommendations with previous jobs a candidate has held to find out if the recommendations are legitimate.
Where to look for a remote contractor
The websites and platforms for freelancers that we've mentioned above can be useful tools to search for a freelancer CTO.
Another great place to meet your ideal CTO is on Q&A social networks like StackOverflow, Experts Exchange, and Quora. On these websites, you can find professionals with the highest ratings and follow them. If you think someone could be a great CTO for your startup, you may want to contact them. However, bear in mind that these people aren't job seekers, so it will be harder to negotiate with them to join your team.
Option 3. Software development agency 
If you hire a development agency to create your product, why not make this company responsible for all technical aspects of product ideation, development, testing, launch, and maintenance? Here are the advantages and disadvantages of such a decision.
Advantages of hiring a development agency
Deep technical expertise. High competition in the market encourages software development companies to adopt modern approaches and tools fast. As a result, companies have more profound technical knowledge and more advanced technologies at their disposal than any one individual could provide. 
Wide range of knowledge. When hiring a company, you get a whole team instead of one person. A team can generate more ideas and choose better solutions than one person can.
Extensive business experience. When choosing a company for your CTO position, you're dealing with a partner that's already been in your shoes and knows the rules of the technology market. 
Streamlined processes. With a software development company, you get a team where all roles and responsibilities are clearly defined. Companies have well-established, transparent workflows that allow them to deliver on time and on budget.
Easier hiring process. Instead of looking for two hires — a development team and a CTO — you can focus on searching for a team that can combine these responsibilities. 
Disadvantages of hiring a development agency
More expensive than a remote contractor. A development team will cost you more than one remote contractor. If you want to choose a development agency for the CTO position but need a cheaper solution, you can look for outsourcing companies based abroad.
Can be difficult to streamline communication, especially if the team can't speak your language and is located in a country with more than an eight-hour time difference.
Tips on how to validate a development agency
You can validate the technical skills of an agency by yourself (if you have enough technical background) or do so with the help of independent experts, as in the case of an in-house CTO or remote contractor. 
Even if you don't have a technical background and can't validate an agency by yourself, there are some checks you can run to make sure that an agency is reliable.
Check Clutch and GoodFirms
Clutch and GoodFirms are platforms where clients rate and leave feedback about their cooperation with outsourcing companies. 
You can easily find a vendor you're interested in and find out their strengths and weaknesses from the feedback.
Check out the company's website and portfolio
A portfolio can tell a lot about a company. It allows you to check out real products the company has launched and read client testimonials. 
Visit the company's office
Visit the company's office and work with the team in person for several weeks. This is a fast way to validate a team's experience, expertise, and approach to work. It's also a good practice to establish tight working relationships between your team and your outsourcing company.
Ask to see the company's workflow 
Ask a company to show you how they work step by step and provide internal documents, guides, standards, and best practices that the team uses to streamline all work processes. 
Where to look for a development agency
You can search for the ideal development team on Clutch and GoodFirms. These platforms have advanced search options that allow you to find the best vendors by technology, country, ratings, and feedback.
Wrapping up
A chief technical officer has to deal with the lion's share of responsibilities in your startup. That's why you need to find a person or a team for this position that not only has broad knowledge and skills but a strong desire to learn new things fast, the ability to adapt to the market, and a willingness to contribute to the common cause. 
If you're considering hiring a reliable software development team for the CTO role in your startup, contact us and tell us about your project.