The Ultimate Guide to App Store Optimization
12501 views
9 min
Sep 19, 2019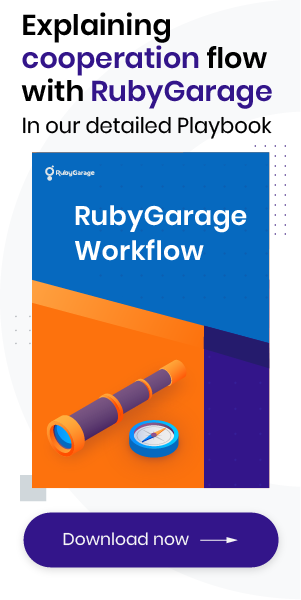 Here you are, a developer or app owner who wants to show their app to the world and make it popular. But getting the first downloads, let alone ranking high on the App Store and Google Play Store, can feel like an unattainable goal – especially when you've just launched your first app. App store optimization (ASO), which is also called app SEO, is about making apps more visible in search results and increasing their discoverability. Thanks to ASO, users will have a better chance of finding your application in the app stores, and thus the number of downloads will naturally increase. 
Below, you'll find good SEO practices and tools to optimize your mobile app. 
#1 App title
The name of your app plays a big role in its success. It's one of the first things your potential users see in the app store search results. The best choice for your app's title is a phrase that describes the idea and purpose of your app. This gives you more chances of having keywords in it. Keywords in the title matter, as the App Store and Google Play Store use keywords in their search algorithms and give a higher priority to apps with keywords. 
The optimal length of a title differs: the App Store limits it to 30 characters, while Google Play allows 50 characters. If you have a creative title that doesn't include any keywords, you can add it next to the name. You can stick to the model: Main title — brief description. 
All apps have a title with keywords and an additional description to tell users about the app's features.
There's also a subtitle field in the App Store for descriptive text. You can use up to 30 characters in the subtitle to tell about the type of your app, highlight its main features, or add extra keywords. Some app developers use this field in a promotional way, adding a call to action or changing the subtitle for various occasions. For instance, TED tried to attract more users with a catchy CTA, while Lose It! added keywords to this field.
Keywords in the subtitle are also indexed by the App Store search engine, so use this field to the fullest.
#2 Description
The description of an app reveals the app's value proposition and its best features. Though in both stores you can use up to 4,000 characters for the description field, it's the first three lines that users will see while searching for an app. Users rarely tap the More button to read the whole description. So your first sentence is the one they'll see without extra effort. 
Here's what you should include in it:
Unique features 
A strong call to action (CTA)
Awards or mentions
The latest news
Limited-time offers and sales
News about big updates
Localization for targeted languages
Time-sensitive keywords
In the rest of the description, you should use all the available characters to present detailed information about the app. Make a bulleted list so the text looks more organized and is easier to read. Be attentive to how you write the description, as the Google Play Store and the App Store have different requirements.
Google Play Store Optimization
Google's search algorithm takes into account all the information you put into the description. Since the description keywords influence the ranking, we recommend:
Optimizing the app description and app publisher name
Choosing only related and accurate keywords
Repeating the targeted keywords 4 to 5 times in various combinations
Using different word forms
Avoiding keyword stuffing
Never using trademarked terms or titles of popular apps
App Store Optimization
Unlike on Google Play, descriptions on the App Store don't influence the search results. However, there is another way to optimize your description. On App Store Connect, you have to upload metadata, and here you'll find a keywords field that fits 100 characters. Here are our recommendations on how to best use it:
Don't include words from your app title
Use separate words instead of phrases
Never repeat keywords
Don't use the words app, game, iPhone, or iPad
Use the singular forms of words
Separate words with a comma but without spaces
Update your app keywords over time
Never use trademarked terms or titles of popular apps
In other words, fill in the keywords field with a set of keywords like this: game,puzzle,kids,children,brain,animal,best,developing,mind.
The keyword field is vital to your app's success. To increase the chances of a good ranking, add the words people commonly use when searching for an app like yours. 
For more ideas and optimized keywords, you can use targeting tools like Ahrefs, SEMrush, Keyword Planner by Google, and AppCodes.
#3 Visuals (screenshots, videos)
Visuals on app stores include app icons, screenshots, and videos. By optimizing these and making them more appealing to users, you can save money on future ad campaigns. Visuals drive the conversion rate of your app more than any other factor. Angry Birds 2 optimized their screenshots and got a 13 percent higher conversion rate. The Rovio team ran a series of tests with landscape orientation and colorful frames with familiar characters. In the end, they got a surprising result: game characters and portrait screenshots converted better.
Let's have a look at recommendations for visuals on the App Store and Google Play Store.
Icons
The icon is the face of your app, and it's the first thing users pay attention to while scrolling through search results. It makes the first impression on your users and stimulates them to open the app page and learn more about your app. Your app's icon should be memorable and communicate the app's purpose. Make it simple and catchy, without any text, and use solid, vibrant colors. Also, take a look at your competitors to make sure you stand out. If you have several concepts, a good idea is to run tests and see which icon converts best. Pay attention to the following icon requirements for the App Store and Google Play Store:
| Requirements | App Store | Google Play |
| --- | --- | --- |
| Icon size | 1024 × 1024 pixels | 512 × 512 pixels |
| Shape | Square without rounded corners | Any shape |
| Format | PNG | PNG |
Screenshots
Screenshots of an app give users an idea of how the app works. To provide your users with detailed onboarding, you can use a maximum of five screenshots on the App Store and eight on the Google Play Store. Place the two best screenshots first since users will see them in the app preview.
In the screenshots, we recommend skipping the splash screen and login page and instead showing screens with the main features. App screenshots should tell a story of how users can benefit from your app from beginning to end. A strong call to action and language localization can also improve the download rate. 
Here's a quick checklist for app screenshots:
Upload as many screenshots as the app store allows
Add short descriptions and CTAs
Focus on one feature per screenshot
Try to use landscape view
Run A/B tests to see which screenshots appeal more
Localize messages
Optimize your screenshots for different screen sizes
Videos
Video is a powerful and convincing way to show your app in action and entice users to download it. Users learn more about a product or service with the help of an onboarding video or app presentation. The average length of a video in the App Store is 15 to 30 seconds, while on Google Play you can add videos from YouTube that can be up to 2 minutes long. But regardless of the length of the video, try to communicate the idea in the first 10 to 15 seconds. Bear in mind that the App Store auto-plays app video previews, so plan your content thoroughly.
#4 Ratings and reviews
Social proof – in our case, app ratings – significantly influences a user's perception of an app. In the preview, the App Store displays six reviews, while Google Play shows only three. These reviews are quite influential for users who have a difficult time choosing and want to know other people's opinions. The lower the rating, the less trust potential users will have in your app. Moreover, a rating lower than four stars will halve the number of your potential users. 
Make sure you get positive reviews. You can influence your ratings and reviews by asking your current users to review your app. A popular strategy is to use a two-step pop-up notification asking if a user likes the app. 
To get star ratings, make sure you send the request when users are more likely to leave positive feedback – for instance, after they've made a purchase or successfully completed a level. If users like the app, ask them to rate it. If not, ask them to leave feedback. This way you'll know what to improve.
If you get negative reviews, don't ignore them. Provide users with feedback and ensure them you'll work on improving the app. There's a chance the user will change their mind after you address their complaint and show that you care.
#5 Localization
Even though English is one of the most spoken languages in the world, it's far from the only language. To reach the masses, localize your app. By localizing your app metadata, you get a number of benefits:
Greater reach of your app
Thousands of users from new locations
A competitive advantage over your rivals
100 extra characters for keywords on the App Store
Another 60 characters for the title and subtitle on the App Store
A better UX 
Make sure to localize all available metadata: title, subtitle, description, keywords, text on screenshots and videos. To localize your app, you can hire a native speaker or a professional content localizer, use special keyword tools, or just use Google Translate since it generally provides good translations for standalone words. However, your translation will be best if you work with a native speaker or a professional who knows the peculiarities of the language (like idioms and slang) and the culture of the target audience.
Summing up
App store optimization in 2019 takes time and effort, but if you keep on optimizing your app on the app stores you'll get great results. We hope these tips help you increase your app conversion rate.