All vacancies
QA Engineer
RubyGarage is looking for a talented QA Engineer to join our team. As a QA Engineer you will be responsible for ensuring the quality and performance of our web and mobile software products. You will develop and execute test documentation, identify defects and inconsistencies, and collaborate with cross-functional teams to deliver high-quality software solutions to our clients around the globe!
Apply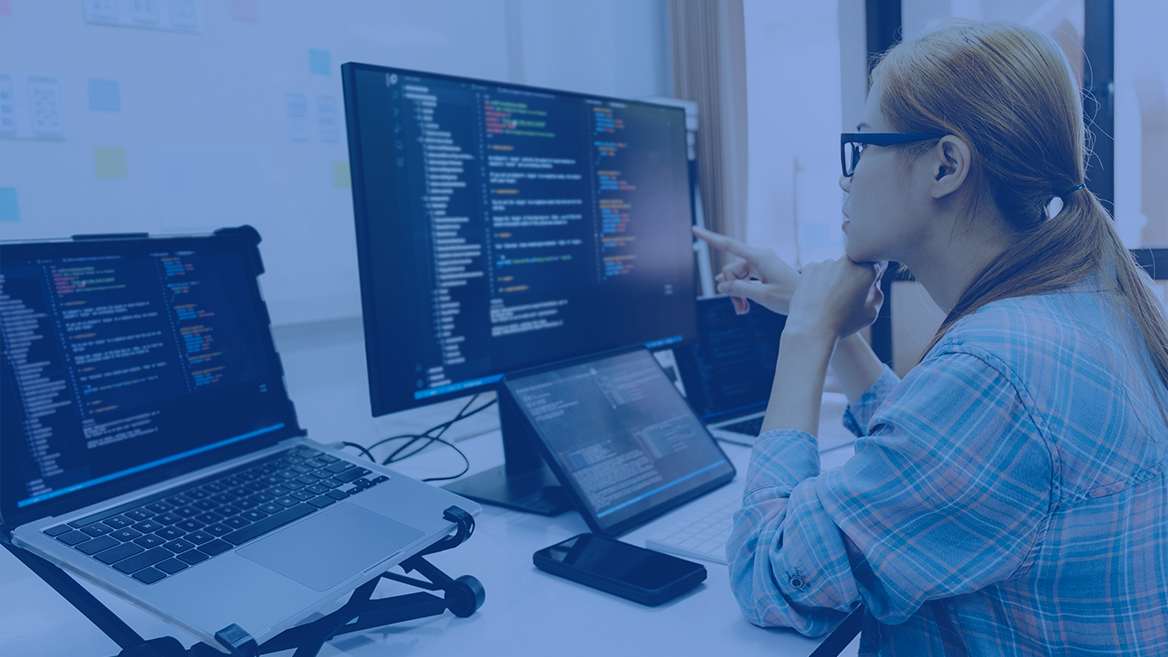 Responsibilities
Develop and execute test documentation (test plans, test cases, checklists) for web and mobile software products based on product requirements and functional specifications;
Identify, document, and track defects, inconsistencies, and issues in software products through manual testing;
Identify inconsistencies, defects, and logical issues in functional requirements prepared by Business Analysts;
Perform various types of testing, including functional, integration, system, regression, UAT, usability, compatibility, performance, security, API, and localization testing;
Create well-documented bug reports according to company standards;
Maintain up-to-date and accurate test documentation, including regular reviews and updates of test plans, tracking changes and revisions, synchronizing test cases with requirements, and updating test data and test scripts;
Collaborate with development and product teams to ensure accurate and efficient resolution of reported defects;
Participate in refinement, grooming, and design review sessions, providing feedback and suggestions to improve software quality;
Conduct demo meetings of developed & tested functionality for project stakeholders;
Contribute to continuous improvement initiatives by identifying opportunities to enhance testing methodologies, tools, and processes;
Mentor QA team members with lower seniority, helping to develop their skills and knowledge;
Assist in the creation of end-user documentation, such as user manuals and release notes (if necessary at the project);
At least Upper-Intermediate English level.
Requirements
At least 1 year of commercial experience as QA engineer in IT company;
Experience with various testing methodologies, techniques, and testing types, including functional, integration, system, regression, UAT, usability, compatibility, performance, security, API, and localization testing;
Experience in preparing software test documentation - Test Plans, Test cases, Test scripts, Checklists based on requirements and functional specifications;
Experience working with the Gherkin language;
Experience in web testing (Rest API and Dev tools);
Experience in mobile testing (iOS, Android native applications);
Expertise in identifying inconsistencies, defects, and logical issues in software requirements;
Ability to develop and implement effective test strategies and plans, considering project scope, risks, constraints, and overall quality objectives;
Experience with defect tracking tools (Jira) to effectively manage, track, and report testing efforts;
Experience in identifying, analyzing, and mitigating risks associated with software quality, ensuring that potential issues are addressed proactively;
Ability to develop and analyze test metrics, such as defect density, test coverage, and pass/fail rates, to measure the effectiveness of the testing process and inform continuous improvement efforts;
A deep understanding of specific requirements, guidelines, and standards set forth by GDPR, NIST, and HIPAA;
Experience in designing and executing test scenarios and test cases that specifically target regulatory requirements to ensure software products meet the necessary compliance standards (as GDPR/ NIST/ HIPAA/ ISO);
In-depth knowledge of quality assurance processes, methodologies, and industry best practices;
Proficiency in conducting root cause analysis to identify the underlying issues behind software defects and collaborate with development teams to implement appropriate solutions.
We propose
Opportunity to contribute to the development of high-quality software solutions while expanding your expertise in the field of quality assurance;
Opportunity for professional and personal growth based on Personal Development Plan;
Compensation review every 6 months upon achievement of business goals;
Wide opportunities for education and professional development, participation in external and internal training programs, seminars and conferences;
Opportunity to work remotely around the world;
Compensation for the cost of visiting health and sports centers;
Mentorship from more experienced colleagues;
Paid vacation and sick leave;
English lessons with a native speaker.
Apply
Why you?
Do you have experience in testing web apps, mobile apps, and APIs? Are you looking for opportunities to improve your professional competencies? Do you want to make products stable and bug-free with the help of the latest technologies accompanied by a team of experienced and skilled colleagues? - RubyGarage is waiting for you!
1
Make an impact on
your income
We are focused on the result.
You will have a salary review based on your achievements every six months.
2
Follow convenient
processes
We follow convenient processes with a clear split of roles. You will always know your scope of responsibilities and won't engage in multitasking.
3
Improve your
skills
We offer mentoring, the personal development plan, and various learning opportunities for our employees.
4
Work with
pleasure
We take care of our team. Gifts for the holidays, an extended vacation, and a friendly atmosphere you want to return are waiting for you.
5
Work with
professionals
We support cross-functionality and constantly share experiences between different teams.
6
Discover
yourself
You can grow both in your specialty and change the direction of activity. We always support you!
We are happy to discover new talents. Want to join a dedicated and friendly team?
What's

next?
We will carefully review your professional experience to determine the best career opportunity within RubyGarage.
The Talent Acquisition Specialist will arrange a meeting to present your personal career opportunity. They will introduce RubyGarage as a company and tell you about our cooperation benefits, qualifications, and financial development.
We will support you from the first touch till the final job offer - we value every applicant, regardless of position.