All vacancies
Marketing Manager for RubyGarage
Rubygarage is one of the result-oriented IT companies from Estonia with an R&D center in Ukraine. We offer our customers not only the development of digital products but also full business support from the stage of product ideation to the first traction and scaling. Now we are looking for a Marketing Manager to promote company services on the international market. Sounds interesting? Don't delay and join RubyGarage!
Apply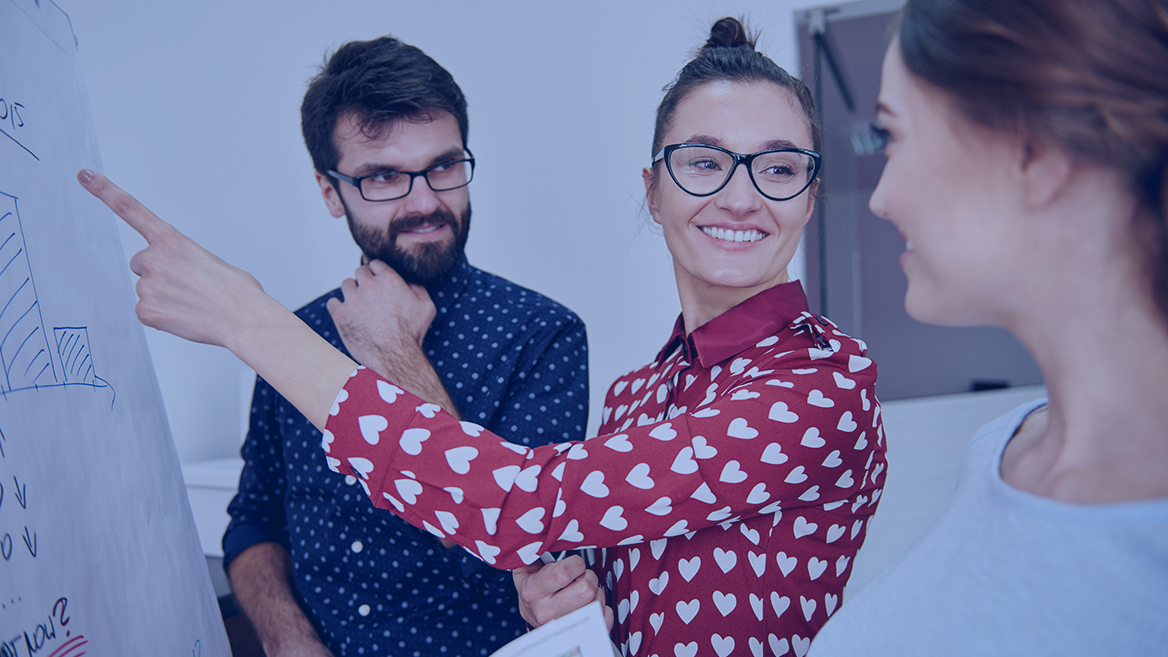 Responsibilities
Creating and testing lead generation marketing hypotheses in order to attract potential customers
Creating and executing a marketing strategy based on validated marketing hypotheses
Managing budgets and campaigns across all digital channels to drive strong ROI and efficient CAC
Ensuring successful planning, execution, and optimization of key traffic KPIs via paid, organic, and other media channels
Optimizing programs, campaigns, and landing pages conversions
Analyzing the results and performance of all channels in total and individually to provide data insights on the impact of media on overall KPIs
Planning scope of work according to the OKR format for both the internal team and contractors
Requirements
5+ years of prior experience in a similar role
Experience in the promotion of IT Outsourcing companies in the US or Western Europe market
Experience in building effective marketing strategies
Proficiency in optimizing and executing SEM, SEO, Facebook Ads, Twitter Ads, Google Ads, LinkedIn Ads, Quora Ads.
Experience in the creation of communication strategies through social networks like Facebook, Instagram, Twitter, YouTube, TikTok, and LinkedIn to increase the number of relevant subscribers in social networks in order to attract organic traffic to the final product
Promotion experience through professional communities
The ability to build the process of creating content and creatives for the communication channels listed above
Excellent analytical skills and using data, metrics, analytics, and consumer behavior trends to drive actionable insights and recommendations
Goal setting experience in OKR format or similar
Experience in organizing iterative work of a marketing team
Upper-intermediate level of English
High goal orientation and excellent communication skills
Open-mindedness, curiosity, and strong problem-solving skills
We propose
Opportunity to be at the origin of creating a great software development agency and lead the marketing team
Ability to sell services that actually delivers value to end clients
Opportunity to work in the startup industry
Opportunity to work with a team of professionals
Ability to work with the markets of the USA and Western Europe
Opportunity for professional and personal growth
Well-established work processes
Competitive compensation
Flexible business hours
Work-life balance
Inclusive culture
Apply
Why you?
You know how to market IT outsourcing companies and are ready to apply your knowledge to achieve results. You want to be at the origin of creating a great software development agency and lead the marketing team. If it's all about you, join us! We are waiting for your resume!
Motivation
RubyGarage is an advanced IT software development company that has its own products and also offers software development services and a number of other services for its customers. Every day we look for opportunities to develop and learn something new to become better in our business. If you also want to grow professionally and build a successful career, we'll be glad to see you on our team!
1
Make an impact on
your income
We are focused on the result.
You will have a salary review based on your achievements every six months.
2
Follow convenient
processes
We follow convenient processes with a clear split of roles. You will always know your scope of responsibilities and won't engage in multitasking.
3
Improve your
skills
We offer mentoring, the personal development plan, and various learning opportunities for our employees.
4
Work with
pleasure
We take care of our team. Gifts for the holidays, an extended vacation, and a friendly atmosphere you want to return are waiting for you.
5
Work with
professionals
We support cross-functionality and constantly share experiences between different teams.
6
Discover
yourself
You can grow both in your specialty and change the direction of activity. We always support you!
We are happy to discover new talents. Want to join a dedicated and friendly team?
What's

next?
We will carefully review your professional experience to determine the best career opportunity within RubyGarage.
The Talent Acquisition Specialist will arrange a meeting to present your personal career opportunity. They will introduce RubyGarage as a company and tell you about our cooperation benefits, qualifications, and financial development.
We will support you from the first touch till the final job offer - we value every applicant, regardless of position.