All vacancies
HR People Partner
HR People Partner is responsible for the entire people lifecycle (from onboarding to offboarding and every touch point in between) by providing HR services (excluding recruitment) to company employees. This role is dedicated to making the employee experience at RubyGarage better.
Apply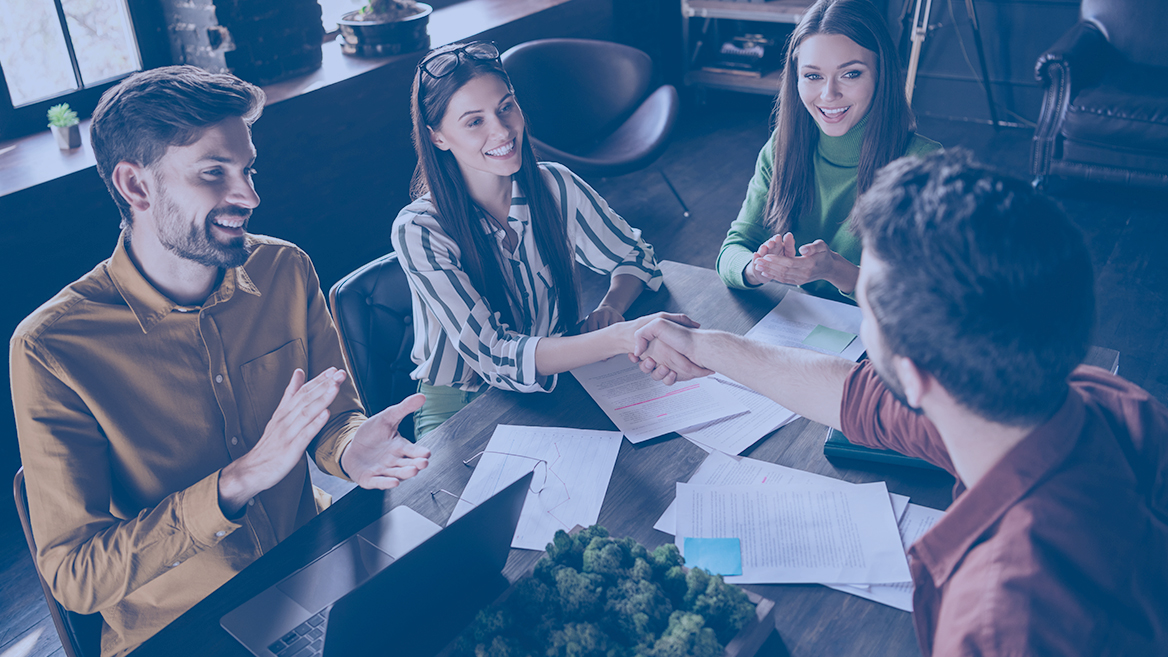 Responsibilities
Onboarding: manages the process of the team integration and goals for the trial period understanding
Trial period support: coordinates employee and mentor's feedback as to successful trial period passing
Company employees development: manages the process of personal goals setting and achievement
Performance review: manages the process of salary review, employee's promotion, and performance review
Company employees assessment: manages the process of personal development according to the assessment results as well as conducts the overall assessment process
Offboarding: clarifies the reasons of employee's decision, compiles feedback, makes counter offers if needed
Explaining and educating human resources policies, procedures, laws, and standards to new and existing employees
Coordinating the mentoring and rotation processes in the company for each employee
Coordinating of Internship (support, assessment, rotation, closing internship)
Developing and maintaining relationships with employees through conducting regular communication (onboarding meetings, exit interviews, 1-2-1 meetings by need)
Updating company policies on a base of employees' feedback and needs (analyzing employees' answers to internal surveys, problems that are visible as result of regular HR meetings)
HR CRM management: entering, updating data, fixing agreements with employees
Updating the Employee Handbook
Organize internal workshops for employee education
Initiating and organizie content for external promo events in order to cover company needs
Cooperating with internal speakers & stakeholders, maintaining speaker database (along with dates and conferences), organizing speakers preparation, timely feedback, and editing speakers' presentations.
Video recording of conferences and workshops
Creation and management of Job ProfilesCreate and manage Job Profiles
Manage, help to manage, educate how to manage responsibilities and skills for job profiles
Requirements
Higher education (Psychology, People Management is preferable)
2+ years of experience in Human Resources in the IT field
Understanding of positions and responsibilities in the IT company
Understanding of product or outsource companies processes
Proven experience with all Employee Lifecycle processes (onboarding, learning and development, satisfaction feedbacks, performance review, salary review, retention, offboarding)
Hands-on experience with HRM systems
Deep understanding of human psychology and behavior
Ability to foster healthy employee relations
Strong communication and negotiation skills
Upper-Intermediate English
We propose
Opportunity to optimize HR-processes in the company, implement world best practices and approaches
Established and transparent processes, which allow to plan your work precisely
Participate in development and implementation of new processes within the company
Open and transparent internal communication ensuring you have all necessary data for decision making
Working with a team of professionals and real fans of the field
Extensive opportunities for education and professional development
Compensation review every 6 months upon achievement of business goals
Opportunity to work remotely around the world
Apply
Why you?
You're keen on IT and love helping others in their career. You can establish and support your own development, and the development of your colleagues. You can work independently setting your own goals. Does this sound like you? Then we'll be glad to see you on our team!
1
Make an impact on
your income
We are focused on the result.
You will have a salary review based on your achievements every six months.
2
Follow convenient
processes
We follow convenient processes with a clear split of roles. You will always know your scope of responsibilities and won't engage in multitasking.
3
Improve your
skills
We offer mentoring, the personal development plan, and various learning opportunities for our employees
4
Work with
pleasure
We take care of our team. Gifts for the holidays, an extended vacation, and a friendly atmosphere you want to return are waiting for you.
5
Work with
professionals
We support cross-functionality and constantly share experiences between different teams.
6
Discover
yourself
You can grow both in your specialty and change the direction of activity. We always support you!
We are happy to discover new talents. Want to join a dedicated and friendly team?
What's

next?
We will carefully review your professional experience to determine the best career opportunity within RubyGarage.
The Talent Acquisition Specialist will arrange a meeting to present your personal career opportunity. They will introduce RubyGarage as a company and tell you about our cooperation benefits, qualifications, and financial development.
We will support you from the first touch till the final job offer - we value every applicant, regardless of position.