All vacancies
Finance Manager
The RubyGarage team is looking for a Financial Manager whose main goal is to build and maintain the financial operational processes of the company, which include: accounting, banking, invoicing, payroll, collection of primary documents, passing audits, and preparation of financial reports for legal entities of the company.
Apply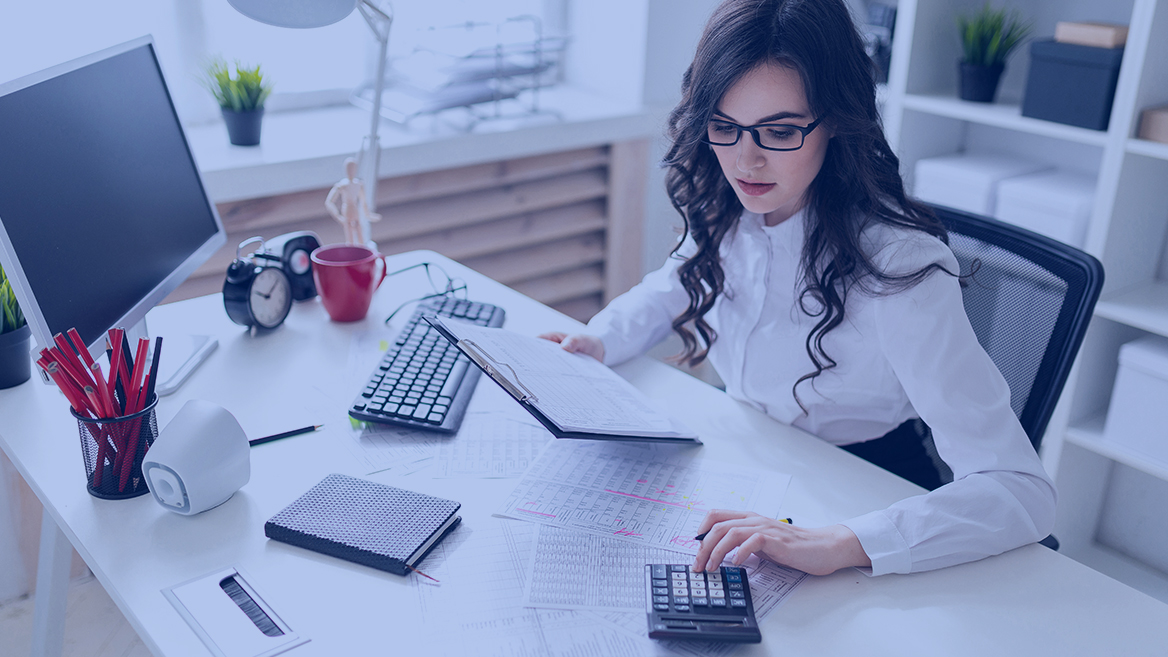 Responsibilities
Organization of management, introduction and control of accounting in a group of companies in order to obtain complete and reliable information about financial and economic activities and financial position by interested internal and external users (Ukraine, Estonia, The USA).
Control over compliance with the procedure for registration of supporting primary accounting documents: formation and collection of primary documentation on customers and suppliers.
Tax planning and optimization for a group of companies, forecasting the consequences (on a quarterly and monthly basis).
Organization of the audit procedure for legal entities of Estonia and the United States.
Organization of methodological support (management accounting, accounting for production costs, budgeting) by financial responsibility centers, and business segments.
Control of management accounting and preparation of consolidated reports for the owner of P&L; CF, project marginality, Balance, etc.
Preparation of contracts, invoices, or acts on technical operations. Control and optimization of operational processes of the financial office.
Carrying out control over the planned use of funds, plan-fact analysis, justification of deviations of the company as a whole, and in Financial Responsibility Centers.
Work with client-bank and other financial services. Calculation and payment of remuneration to the company's contractors.
Cash flow, receivables and payables management of a group of companies.
Interaction with the company's lawyers and collection companies on problematic receivables.
Interaction with the company's lawyer and clients to discuss the contract and payments; legal support for employees.
Interaction with commercial banks (payment systems) on compliance issues and Know Your Client.
Implementation of measures to strengthen financial discipline, including cash. Controlling.
Preparation of reports for shareholders and management. General management of the finance department.
Automation of department workflows with tools such as Zoho Books, Quickbooks.
Providing methodological assistance to heads of departments and other employees on financial and economic activities.
Interaction with incorporation consultants in other jurisdictions.
Communication with the owner and representation of his interests both within the company and with external structures.
Requirements
At least 7 years of experience in accounting and finance in the system company, at least 3 years of experience as a Financial Manager or CFO.
Expert in the field of accounting Ukraine, IFRS and GAAP.
Good knowledge of business and civil law + international law.
Excellent knowledge and experience of foreign economic activity from 3 years.
Financial, tax and business legislation Ukraine, Estonia, The EU, The USA.
IFRS/GAAP and regulatory documents on the organization of accounting and preparation of reports, economic and financial activities of the company.
The expert in the field of management accounting; experience in building management accounting and adjustments for changing conditions.
Experience in cash discipline control.
Experience in passing tax audits and audits for non-residents.
Good knowledge and experience in analyzing the company's financial and economic activities and information security.
Experience in team management and mentoring.
Experience in business structuring in order to optimize the tax burden;
Experience of communicating with top officials (owners and C-level managers).
Upper-intermediate+ level of English.
Would be a benefit
Knowledge of The EU, The USA, and Estonia tax law.
Experience of working in an outsourcing or a product IT company.
We propose
Opportunity to work in an international IT company.
Opportunity to make a direct influence on the company processes, test new approaches, and management practices.
Opportunity to automate workflows with modern services.
Compensation review every 6 months upon achievement of business goals.
Compensation for the cost of visiting health and sports centers.
English lessons with a native speaker.
Paid vacation and sick leave.
Opportunity to work remotely from anywhere in the world.
Extensive opportunities for education and professional development.
Opportunity for professional and personal growth based on Personal Development Plan.
Apply
Why you?
You are aware of a company's financial workflow improvement and business priorities determination through a well-organized, systematic, automated approach. You are focused on risk assessment, profits increase and costs reduce. Your calculations and recommendations positively affect the financial development of the company. Does it fit your professional experience? - Send your CV!
1
Make an impact on
your income
We are focused on the result.
You will have a salary review based on your achievements every six months.
2
Follow convenient
processes
We follow convenient processes with a clear split of roles. You will always know your scope of responsibilities and won't engage in multitasking.
3
Improve your
skills
We offer mentoring, the personal development plan, and various learning opportunities for our employees.
4
Work with
pleasure
We take care of our team. Gifts for the holidays, an extended vacation, and a friendly atmosphere you want to return are waiting for you.
5
Work with
professionals
We support cross-functionality and constantly share experiences between different teams.
6
Discover
yourself
You can grow both in your specialty and change the direction of activity. We always support you!
We are happy to discover new talents. Want to join a dedicated and friendly team?
What's

next?
We will carefully review your professional experience to determine the best career opportunity within RubyGarage.
The Talent Acquisition Specialist will arrange a meeting to present your personal career opportunity. They will introduce RubyGarage as a company and tell you about our cooperation benefits, qualifications, and financial development.
We will support you from the first touch till the final job offer - we value every applicant, regardless of position.