All vacancies
Delivery/Project Manager
In the position of Project Manager, you will be responsible for the successful work of Scrum teams, contribute to the achievement of product goals and act as a link between the product team and development teams. Ready for new projects? We are waiting for your resume!
Apply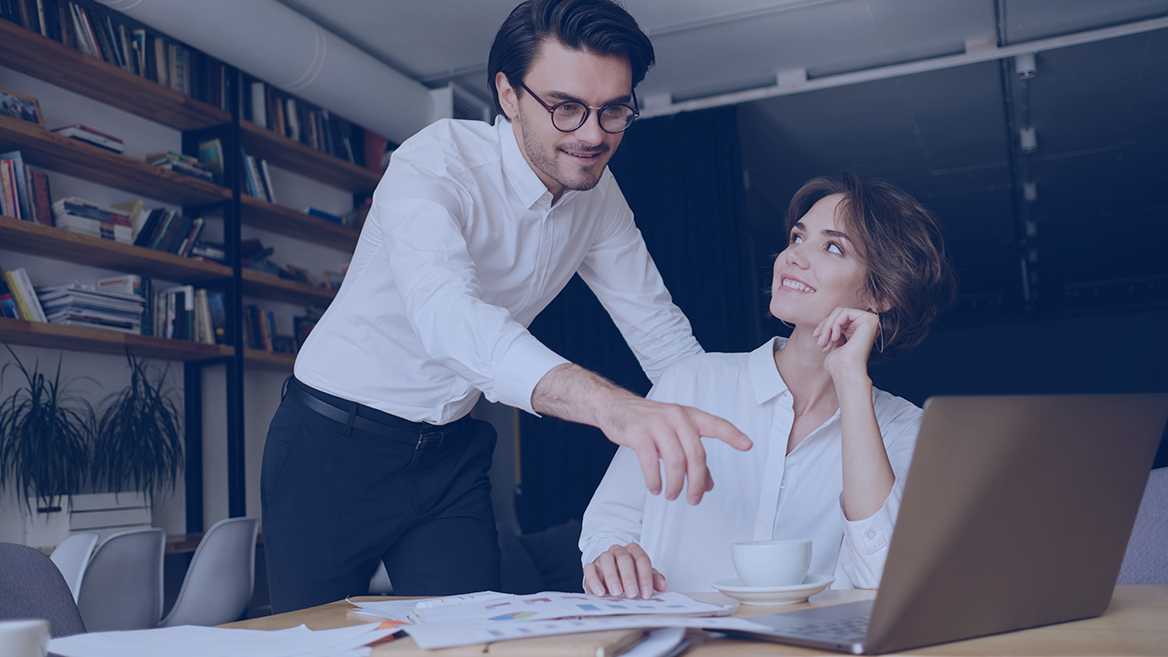 Responsibilities
Organization of the software development process according to the Scrum methodology
Contributing to activities such as Refinement, Grooming, Estimation, Sprint planning, Daily standup, Sprint review, Retrospective
Transform the project's functional requirements into a clear scope of work for the development team
Determining the dependencies of tasks and setting up an efficient order of the development process to achieve product goals
Facilitate the process of estimating the amount of work with the development team
Analysis of indicators of velocity and efficiency of the development team
Effective planning of releases to achieve product goals
Manage product team expectations
Continuous monitoring and improvement of productivity indicators of the development team
Contributing a productive workflow by resolving various issues that arise in the team
Requirements
Experience in an IT company or startup as a Project Manager for at 2 years
Experience in the Scrum methodology of at 3 years
Understanding the principles of Agile and Lean
Understanding XP practices
Understanding the software development lifecycle
Knowledge of estimation methods using relative indicators (story points)
Experience with JIRA
Ability to read and understand the specification of software requirements (epics, user stories, Gherkin scripts)
Knowledge of team velocity and efficiency
Understanding the concept of win-win
Good communication, conflict resolution, and negotiation skills
Developed leadership and team management skills
Ability to take responsibility and make quick decisions
Knowledge of English: Upper-Intermediate +
We propose
The opportunity to Scrum on exciting projects of the company
Career and professional opportunities
Extensive opportunities for learning and development: participation in external and internal training programs, trainings, conferences, etc
View rewards every six months.
Ability to work 100% remotely
Compensation for training and participation in conferences
Reimbursement of expenses for visiting the health and sports centers
Paid vacation and sick days
Apply
Why you?
You choose a proactive approach and are responsible for your work. You skillfully coordinate projects and know how to meet deadlines. You can organize close cooperation in the product team to implement all agreed practices. If you recognize yourself, welcome to RubyGarage
Motivation
RubyGarage is about the love of technology, continuous improvement and conscious work in everything. We value sincerity in communication and believe that mistakes make us better than yesterday. We will be glad to see you in our team if you share our values!
1
Make an impact on
your income
We are focused on the result.
You will have a salary review based on your achievements every six months.
2
Follow convenient
processes
We follow convenient processes with a clear split of roles. You will always know your scope of responsibilities and won't engage in multitasking.
3
Improve your
skills
We offer mentoring, the personal development plan, and various learning opportunities for our employees.
4
Work with
pleasure
We take care of our team. Gifts for the holidays, an extended vacation, and a friendly atmosphere you want to return are waiting for you.
5
Work with
professionals
We support cross-functionality and constantly share experiences between different teams.
6
Discover
yourself
You can grow both in your specialty and change the direction of activity. We always support you!
We are happy to discover new talents. Want to join a dedicated and friendly team?
What's

next?
We will carefully review your professional experience to determine the best career opportunity within RubyGarage.
The Talent Acquisition Specialist will arrange a meeting to present your personal career opportunity. They will introduce RubyGarage as a company and tell you about our cooperation benefits, qualifications, and financial development.
We will support you from the first touch till the final job offer - we value every applicant, regardless of position.