All vacancies
Business Analyst
We are a team of RubyGarage business analysts, and we invite experienced business analysts and those just starting their careers in business analysis to join our team.
Apply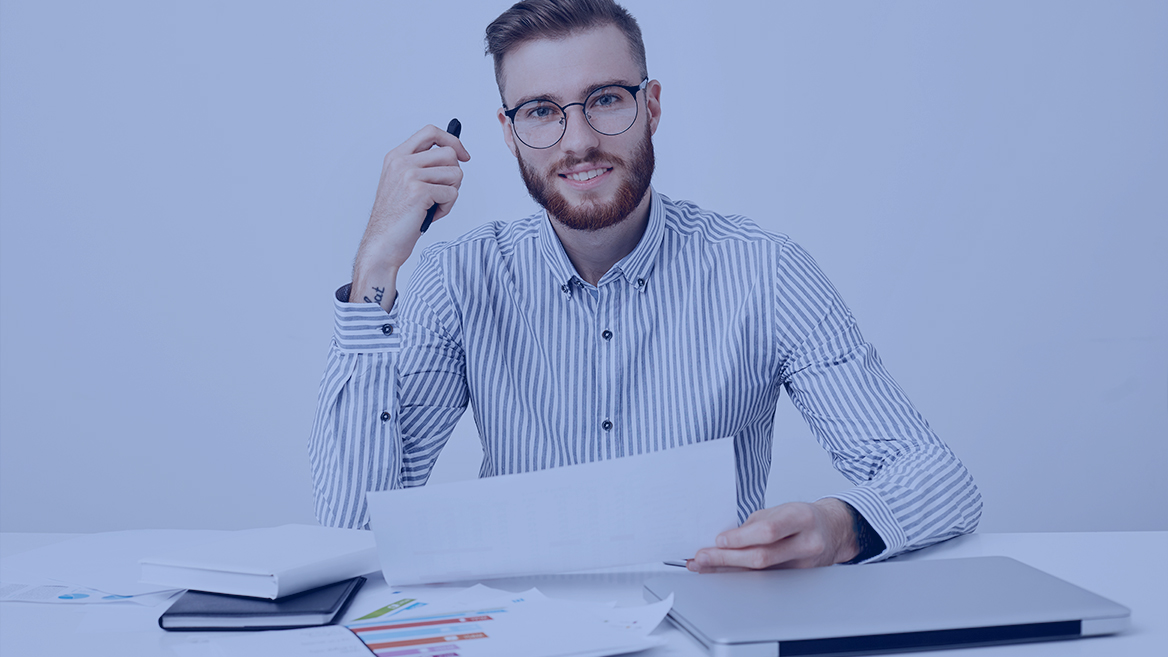 Responsibilities
Identifying the stakeholders of the project, managing cooperation between them
Analyzing the market, competitors, and target audience
Identifying personas and portraits of target users of the product
Working with hypotheses and identifying product vision
Forming features set and product scope
Modeling of business and operational processes, developing the value proposition
Identifying, collecting, and formalizing product requirements
Creating business, functional and non-functional specifications
Product development road mapping, release planning, organizing change management process
Keeping the product backlog up to date
Coordinating work of designers and development team on the implementation of the product concept
Determining product analysis metrics, analyzing the obtained data
Performing acceptance testing, providing compliance with specifications
Requirements
Experience as a Business Analyst or Product Manager in an IT company or startup from 3 year
Upper-intermediate level of English
Experience with Communication Plan, RACI matrix, and Stakeholders Register
Experience in developing business requirements and product acceptance criteria
Experience in сreating use-cases, data flows, and acceptance criteria
Experience in creating functional specifications in the format of "Given-When-Then" scripts
Experience in forming non-functional requirements for the product
Experience in creating entity relationships, data flow, UML diagrams
Understanding the principles of business process modeling, knowledge of BPMN
Understanding the software development lifecycle and practices
Understanding of Agile methodology and experience with SCRUM
Ability to form qualitative, sound conclusions based on research
Ability to briefly explain complex concepts in simple language
Skills in discussion and productive dialogue
Willingness to be responsible for the quality of work performed
Willingness to work with new subject areas (domains)
Would be a benefit
Experience in analyzing the market, environment, and competitors
Knowledge and ability to use Lean Canvas, Business Canvas, Operating Canvas & Project Canvas, Value Proposition Canvas
We propose
Work on long-term and exciting projects from the USA, Western Europe, and the Middle East or on the development of the company's own IT products
Participation in the optimization of PM and VA processes of the company
A work environment with a minimum level of the hierarchy
Opportunities for personal and professional development
Mentoring program for professional development in the company
Regular compensation for training and certification
Corporate knowledge base and access to educational resources
The openness of management to new ideas and initiatives
Extensive opportunities for horizontal and vertical growth
Work 100% remotely
Apply
Why you?
You strive for constant development and improvement, look at the world openly, and accept innovations. Are you passionate about creating new IT products? Do you love data analysis, synthesis, and structuring? Is this all about you? Then send us your resume as soon as possible and realize your potential with the RubyGarage team!
Motivation
Join RubyGarage! RubyGarage is one of the leading IT companies in Estonia. We develop web and mobile solutions for our clients: startups and enterprise organizations. Our mission is to create the future.
1
Make an impact on
your income
We are focused on the result.
You will have a salary review based on your achievements every six months.
2
Follow convenient
processes
We follow convenient processes with a clear split of roles. You will always know your scope of responsibilities and won't engage in multitasking.
3
Improve your
skills
We offer mentoring, the personal development plan, and various learning opportunities for our employees.
4
Work with
pleasure
We take care of our team. Gifts for the holidays, an extended vacation, and a friendly atmosphere you want to return are waiting for you.
5
Work with
professionals
We support cross-functionality and constantly share experiences between different teams.
6
Discover
yourself
You can grow both in your specialty and change the direction of activity. We always support you!
We are happy to discover new talents. Want to join a dedicated and friendly team?
What's

next?
We will carefully review your professional experience to determine the best career opportunity within RubyGarage.
The Talent Acquisition Specialist will arrange a meeting to present your personal career opportunity. They will introduce RubyGarage as a company and tell you about our cooperation benefits, qualifications, and financial development.
We will support you from the first touch till the final job offer - we value every applicant, regardless of position.