Why a Digital Agency Needs a Technical Partner
13105 views
11 min
Apr 20, 2017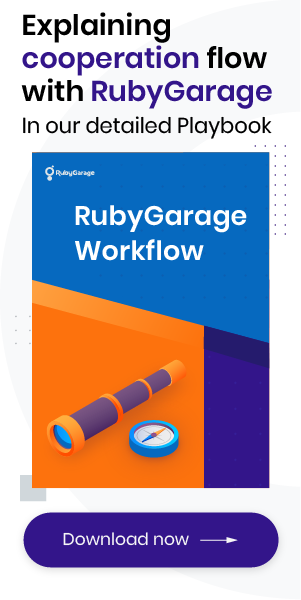 Any growing digital agency needs to be scalable in order to attract new clients and remain competitive in the ever-changing digital industry. Today, the market is evolving at such a breathtaking pace that keeping up with the progress is hard.
Many digital agencies embark on web and mobile development but do not have the resources to deliver top-notch products. In short, agencies need help, and having a technical partner is a great solution. In this article, we're going to explain why.
Continuous Evolution of Digital Agencies
The advent of the internet has had a tremendous impact on human civilization. Traditional marketing techniques alone are no longer sufficient for effective brand development. Therefore, advertising and marketing agencies have had to go digital. But if you compare the internet ten years ago with the internet today, you'll realize the enormous scope of change. The digital world has been evolving at a frantic speed, with new technologies being introduced all the time. What used to be cutting-edge a year ago may nowadays be outdated and useless.
Thus, digital agencies need to keep up with all the changes in order to attract new clients and generate bigger profits. Any digital company must be client-oriented to succeed. A modern digital agency is a business that combines online marketing and analytical techniques with software development. The full list of services provided by these agencies is huge: content creation, social media marketing, search engine optimization, digital design, video production, lead generation, branding, website building, software creation, and many others.
Of course, few agencies can provide all of these services, but some of these services are true must-haves.
The Most In-demand Services in the Digital Market
Nowadays, posting a nice banner ad on a website or having really good content isn't enough for a successful marketing campaign. People's behavior on the web is constantly changing, so marketers are facing new challenges trying to reach their target market. Digital agencies must provide their clients with effective solutions and tools.
Here are some of the most in-demand services in the modern digital market.
Mobile applications
According to We Are Social's "Digital in 2016" report, there are almost 3.8 billion unique mobile users worldwide and 2.3 billion active users of social media. These numbers have shown significant year-on-year growth, and that growth is likely to remain in 2017.
This year, an average American is expected to spend around 2.5 hours per day using web-based mobile apps. A survey carried out by eMarketer indicates that in 2016, US adults spent 80% of their time online using mobile apps rather than web browsers. Mobile applications are optimized for small screens, so they are very convenient for social media, chatting, listening to music, making payments, etc.
Clearly, marketers need mobile apps to launch successful and profitable campaigns, which means that digital agencies must be ready to develop applications for their clients. At the same time, agencies that are unable to provide this service are likely to lose clients and, consequently, money.
Mobile-optimized websites
Last year, the number of mobile internet users exceeded the number of those going online from traditional computers: 51.3% mobile versus 48.7% desktop. Today, most people browse the web from their smartphones (46.5%) and tablets (4.7%).
Therefore, businesses need to have mobile-friendly websites that are responsive, minimalistic, and fast. Yet around 40% of small US companies still don't have mobile-optimized versions of their websites. Why is this a problem? The absence of a mobile version of a website means lower traffic, poor user engagement, and bad financial performance for a brand. These are things no business would want.
Digital agencies should be ready to lend a helping hand and build amazing mobile versions of websites.
Applications for wearables
The popularity of wearables (especially smartwatches and fitness trackers) is growing. According to an estimate by eMarketer, more than 70 million Americans will use wearables this year. Needless to say, there is a strong demand for wearable apps that are more and more advanced. Users demand wearable applications that provide plenty of data: step count, heart rate, diet recommendations, etc.
A recent report by Kony, however, showed that 65% of developers agree that creating applications for wearables and connected devices is a major challenge. Not every digital agency is able to develop a custom wearable app, even if it has an in-house development team.
Analytical tools
Today, it isn't enough to simply provide digital promotion on the internet. Marketers need a lot of data in order to gain insights into the desires and preferences of potential customers. That's where a powerful real-time analytics tool comes in handy. With plenty of useful metrics at hand, a marketer can launch a successful campaign and improve ROI.
Marketing automation tools are becoming more widespread as well. These tools allow marketers to save a lot of time and increase campaign efficiency by automating repetitive tasks.
Clients establish the rules, so digital agencies must be able to meet clients' requirements. However, small and medium-sized agencies are likely to lack the technical resources and expertise to provide mobile applications, apps for wearables, mobile-friendly websites, and analytical tools. Smaller agencies essentially have two options: they can either hire an in-house development team or resort to outsourcing. With outsourcing, agencies can choose between freelancers and technical vendors. In our opinion, technical vendors are the best for most agencies.
Technical Challenges That Digital Agencies Face
Since digital agencies are focused primarily on generating ideas and coming up with effective marketing techniques, software development is a true Achilles' heel for many, and particularly for the smaller ones. After all, creativity and coding are quite different.
According to a report by Econsultancy, in 2012, digital agencies were most likely to outsource technical work (66%), with mobile applications being the most commonly outsourced service (64%). A 2015 study by Econsultancy shows that the majority of digital marketing agencies carry out content-related and analytical tasks in-house, whereas app development and other tech-related tasks are frequently outsourced. We believe that the situation is essentially the same today.
Your digital agency needs a technical partner if you have at least one of the following problems:
You need a skilled development team for both simple and more difficult projects.
A strong, trustworthy team will be able to complete projects on time and within budget. Clients are never satisfied blown budgets.
Your agency has to deliver multiple projects at once, hence extra hands are required.
Even if you have an in-house development team, it might be unable to cope with all your tasks. Actually, this is a common problem for digital agencies during high-load periods.
Your agency wishes to shorten the sales process.
A technical partner can quickly assess the approximate cost of a project so your agency can decide on pricing in a matter of days.
You don't want to cooperate with freelance developers.
There are plenty of freelance developers ready to provide their services. However, there are certain risks related to cooperating with them. First of all, you need to find a high-level expert, which isn't easy. Next, a single specialist is unlikely to be enough for a project, so more headhunting might be required. Finally, you never know how trustworthy freelance developers are; after all, they might disappear after receiving a down payment.
Do any of these challenges sound familiar? If so, then read on to find out what benefits a technical partnership provides.
Technical Partnership as a Win-Win Solution for Digital Agencies
Of course, it's possible to have an in-house web development team, and many digital agencies follow this path. However, only the largest of them can afford it. A development team requires considerable investments, as an agency will need several skilled specialists. Don't rely on a jack-of-all-trades, as they might turn out to be a master of nothing.
According to Forbes, specialized software engineers deliver ten times more code than so-called "generalists." Your agency will need web developers, iOS and Android experts, QA engineers, and many others. Do the math and see how much they will cost.
Also, recruiting highly experienced specialists is far from a walk in the park. Agencies and tech companies are literally hunting for top-tier developers. According to research by Econsultancy, finding employees with sufficient skill sets is a problem for 40% of businesses. Are you sure you will be able to hire, train, and retain the best professionals?
Instead of making risky investments, opt to work with a technical partner. This kind of outsourcing brings many benefits, but allow us to list the major ones:
Focus on creativity and on finding new clients
Leave all the development work to a technical partner and concentrate on creativity and interaction with your clients. Your digital agency can cooperate with the best tech companies in the world, delivering top-of-the-line products for your clients. A technical partner has a full staff that has already been recruited and trained, and that has expertise in the sphere you need. Partnering with a tech company saves you time and nerves, since your clients will always be able to receive support on time.
Cost-effectiveness
Hiring a technical partner is a lot cheaper and less time-consuming than having an in-house development team. Moreover, you'll be able to save even more money if you hire a non-US partner. For example, the average technical company from Ukraine charges far less than any US-based company, whereas the level of technical expertise offered by Ukrainian companies is high: they're prepared for even the most challenging projects. You can find more information about the benefits of cooperating with a Ukraine-based tech company in one of our other articles.
Better sales process
A technical partner can submit quotes for a project in a couple of days and for no cost at all. Therefore, your agency will be able to decide on prices for services really quickly. This is particularly advantageous if your clients wish you to fulfil some project urgently.
Idea assessment
Digital agencies are about creativity and new ideas. Yet it may be difficult to assess how easy launching some project is from the technical point of view. A reliable technical partner will be able to provide you with an expert opinion on your agency's projects, showing you what's going to be easy and what will require a lot of effort.
Intellectual property (IP) security
This point is never to be neglected! Neither your agency nor your clients want any leaks of know-how or proprietary information. A reliable tech company values its reputation and strictly follows the contracts and NDAs it signs.
In all, having a reliable technical partner provides multiple benefits for a typical digital agency. Econsultancy believes that the right technical partnership will be a competitive advantage for agencies in the future.
RubyGarage is a Strong Technical Partner
We have a lot of experience providing services for digital agencies. Some time ago, Eight Bit Studios, a prominent digital agency from Chicago, came up with an idea for an easy-to-use and time-saving status report tool for project managers that they called SushiStatus. The studio asked our company to provide some help.
Eight Bit Studios has savvy digital designers who provided our team with a UX and UI for the new version of the tool, and our developers performed code refactoring and made a few minor and major updates. After two months of work, we rolled out a new scalable version of the tool that is now available for use. Eight Bit Studios employs just one in-house specialist responsible for maintaining and improving (if need be) the product.
As you can see, a technical partnership is extremely beneficial for digital agencies. It allows them to deliver successful digital products in the shortest time possible, avoid overhead, and focus on attracting new clients. We hope our article will help you make the right choice! Good luck on your new projects!