8 Types of Push Notifications To Reinforce Your Business
126933 views
6 min
May 29, 2018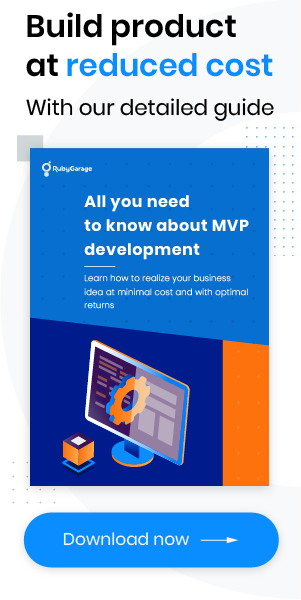 A mobile app can efficiently help you expand your online business and gain new loyal customers. One of the advantages of mobile apps over conventional websites is push notifications, which give a friendly nudge to users reminding them of your business.
In this article, we go over the various types of push notifications that can meet your business objectives and keep your audience engaged.
Let's look at different types of push notifications that help businesses to engage users at certain touchpoints.
Informative notifications
Informative push messages can be in the form of reminders, alerts, updates, FYI messages, and so on.

Update notifications. These notifications tell users about major updates to an app and suggest they either install the new version or check out a new or much-improved feature. These push alerts show users that you're continually improving the experience for them.
Reminder notifications. Based on user input and data from external sources, an app sends reminders so users don't miss out on important opportunities or things they need to do. For example, if a user has a meeting, an app can draw from local traffic data to alert them when they should leave the house to be there on time.

Alerts. These types of notifications alert users when someone does something directly related to them. Alerts can tell that
Someone has sent you a message
Someone has liked your photo
Someone has commented on your post
Informative mobile push notifications are perfect for fitness apps, job portals, educational apps, travel or taxi apps, and social and messaging apps. For example, fitness app 12 Minute Athlete lets users set a weekly workout schedule and have the app remind them when it's time to work out.
Geolocation notifications
An app can send a simple push notification to users when they enter or leave a location. Geolocation notifications allow you to create virtual perimeters around specific areas so an app can send push notifications to all users within those areas.
Geolocation notifications are great for sending date match notifications, finding nearby stores, building food and drink or for hotel and travel apps. For example, Foursquare push notifications are actually triggered by geolocation.
Catch-up notifications to re-engage users
The purpose of catch-up or re-engagement notifications is to motivate users. For example, if users perform certain tasks with an app to improve their lives in some way, the app can congratulate them on their progress. A fitness app can send a message like "Congratulations! You've run 10 kilometers today!" This also deepens a user's bond with the app since they'll associate these feel-good moments and accomplishments with using it.
Catch-up notifications are suitable for fitness apps, ecommerce apps (online stores and marketplaces), music apps, and many other types of apps. This push notification implementation can remind users to launch an app and keep them engaged after they've stepped away.
Promotional notifications
Promotional push notifications alert users about exclusive offers, giveaways, or sales. In this way, promotional notifications encourage users to make purchases. For example, the travel app Kayak allows users to set up personal notifications for deals on dates and destinations. Users then receive alerts when the price for these dates or destinations falls to a point that they've set. Promotional notifications urge users to take a desired action.
Promotional notifications can be applied to a variety of app categories: online shopping, games, travel, fitness, etc.
Recurrent push notifications
Recurrent push notifications are sent to users only once at a specific date and time. Regular push notifications can be sent monthly or weekly to highlight editorial picks, for instance. These push notifications are appropriate for ecommerce and educational or book apps.
For example, Musx sends weekly notifications on the top ten songs for the weekend. Sephora offers one more example of timely push notifications.
Rating/survey push notifications
Push notifications with ratings or surveys are a great way to gather user feedback and improve the customer experience. According to a survey by Apptentive, nearly 60 percent of respondents usually or always check ratings before downloading an app. With push notifications, you can gather reviews to improve future versions of the app and increase the number of installs. Push notifications can ask users to rate the app itself or to rate an activity in the app like making a purchase. If users provide a positive rating, the app sends a notification to share it with their friends.
Ratings and surveys are a good reason to implement interactive notifications. They also give recipients yet another reason to continue receiving push notifications.
All mobile apps need rating and survey notifications since they help to collect customer feedback for building better products.
Order push notifications
Push notifications about orders are another way to add value for users. These notifications alert customers about what's going on with their orders. They contain information like order confirmations, order status updates, and tracking information and provide digital receipts.
Purchase notifications are perfect for ecommerce, food and drink apps, and mobile banking apps.
Trivia push notifications
The concept of trivia notifications is to send users some love with funny, entertaining messages. These notifications are creative and aren't intrusive. BuzzFeed News offers a great example of how to make creative push notifications. Most frequently, news apps send notifications that repeat the article's headline. But the goal of push notifications is to be unique and notable.
This message provides an engaging, lighthearted message that still gets its point across.
Practically any app can use trivia push notifications. Putting these examples together, it's clear that adding a little fun and entertainment will lead to push notification success.
Ready to start notifying?
If you're thinking about developing a mobile app and implementing effective push notifications, you might be interested in our article about the best tech stack for mobile app development.