5 Ruby Conferences to Visit in Summer 2019
6240 views
3 min
Jun 06, 2019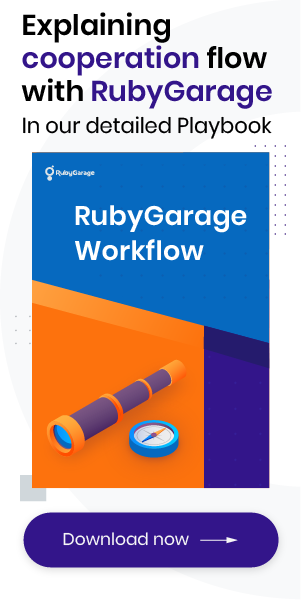 If you're a passionate Ruby programmer and are looking to attend some exciting Ruby conferences, this article is definitely for you. We've gathered a list of five international Ruby conferences taking place this summer. Don't miss the chance to get familiar with Ruby gurus and gain new knowledge and friends.
#1 EuRuKo
When: June 21–22
Where: Rotterdam, the Netherlands
EuRuKo is an annual conference that's held in different European cities. This year, the EuRuKo conference will be led by Rayta van Rijswijk and Floor Drees in a unique location in Rotterdam: the SS Rotterdam. This is a ship located in the center of Rotterdam. Moreover, the event space is wheelchair accessible.
The conference agenda includes such topics as "From multiple apps to Monolith - #BuildingMonsterservices" by Kaja Santro, "Building bricks with MRuby: A journey to MRuby on LEGO robots" by Torsten Schönebaum, and "A Type-level Ruby Interpreter for Testing and Understanding" by Yusuke Endoh.
You can buy your accommodation on the ship here.
See you at EuRuKo!
#2 Brighton Ruby
When: July 5
Where: Brighton, UK
This is a single day event for Rubyists and the Ruby-curious. Conference organizers promise that all Brighton Ruby participants will have a harassment-free experience. This year's agenda includes "Why Should You Care About Cultivating Trust?" by Gareth Marlow, "Better Coding Through Unit Tests" by Valerie Woolard Srinivasan, and "Fixing Performance Problems with ruby-prof" by Frederick Cheung.
If you want to try this conference, buy tickets on the official website.
#3 RubyConf Kenya 2019
When: July 25–27
Where: Nairobi, Kenya
RubyConf Kenya is a major conference on Ruby where leading Ruby experts from around the world will share their knowledge and skills.
This summer, you'll be able to hear from Sigu Magwa, a member of Podii, a software company based in Kisumu, Kenya; Paul Oguda, an autodidact programmer who loves Ruby; and Bernard Banta, a computer scientist and the founder of Banta Technologies (BT).
There's still time to buy tickets and enjoy RubyConf Kenya!
#4 RubyConf Taiwan
When: July 26–27
Where: Taipei, Taiwan
Taiwan welcomes you to visit RubyConf Taiwan 2019! This is an international two-day Ruby conference with speakers from all over the world. Don't miss the talks and workshops that will be held during this event.
You can hear from Shibata Hiroshi ("The future of library dependency management of Ruby"), Bernie Chiu ("Let's Scale Ruby Applications with Love"), Delton Ding ("Protect Your Copyrighted Ruby Code in Distribution"), and many more experienced Ruby developers.
In addition to this awesome conference, RubyConf Taiwan is organizing a pre-party and an official party where you'll be able to enjoy talking about coding and non-programming topics and find new friends.
Don't miss this amazing event; buy tickets before they're sold out!
#5 Southeast Ruby
When: August 1–2
Where: Nashville, Tennessee
Southeast Ruby is a two-day event for Rubyists of all experience levels in Nashville, Tennessee. This year, Southeast Ruby's creators expect to organize four different workshops. There are two keynote speakers lined up so far: Jessica Kerr, a developer of development automation at Atomist, and Avdi Grimm, the head chef at RubyTapas.com and author of the books Confident Ruby and Exceptional Ruby.
The agenda is available on the official website. You can hear from Noah Gibbs ("Build Your Own Web Framework to Understand Rails Magic"), Ernesto Tagwerker ("Upgrade Rails 101: The Roadmap to Smooth Upgrades"), Julian Fahrer ("Dockerizing Rails - A supercharged development process"), and many other talented Ruby experts.
Join one of these conferences and share your experience with other Rubyists!