Top Features of a B2B Ecommerce Platform: A Complete Guide
5224 views
9 min
May 13, 2021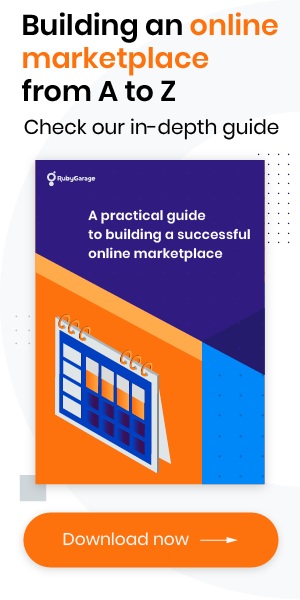 B2B marketplaces are growing quickly. Even before the pandemic, they were expected to generate $3.6 trillion in sales by 2024; today, there's no doubt this figure will be bigger. 
If you want to build a B2B marketplace and wonder what features to include, skim through this guide. We've highlighted the basic features you can use in the MVP version of your marketplace as well as advanced features to implement later. 
Here are the main groups of features
Platform management
Account management
User management
Product/service catalog
Catalog content management
Payment, purchase, and monetization 
Inventory, logistics, and shipment
Data protection 
Communication 
We'll look at each of these one by one. 
#1 Platform management

B2B marketplaces have different roles – administrator, vendor, and buyer – and each requires a designated control center that meets their business and technical needs.
A user-friendly and intuitive admin panel allows marketplace owners to configure the platform, manage the platform experience, and monitor all processes. Vendors are usually equipped with a vendor dashboard to manage their activities. Buyers have their own personal profiles. 
All three of these features may have other names. However, their main purpose is to serve as a hub for all marketplace activities for a specific user group. 
As these pieces of functionality are packed with features, it may be difficult for new users to explore them. Hence, an onboarding feature could be really helpful and can be added to your marketplace in the second release. 
#2 Account management

Users in each role should be able to set up their personal accounts and profiles and manage them easily. An account management feature allows users to view and edit their personal information upon logging in to the platform.
Usually, an email or phone number is required to use a platform. An advanced feature to consider would be Google and Apple sign-in, allowing users to enter the marketplace via their Google or Apple account.
In most B2B marketplaces, being signed in is a must to browse the platform. Vendors often require a restricted access feature, which is especially important for businesses that segment pricing based on customer type.
Once the identity of users is established, they can manage and interact with each other according to their roles. 
#3 User management

There's usually more than one person behind every B2B marketplace role. Team management functionality allows for assigning roles to specific users – whether marketplace admins or vendors – and giving them corresponding permissions within the system. Roles can include owner, admin, super admin, and user. 
Those with higher levels of access and responsibility (e.g. marketplace admins) can utilize vendor management and buyer management feature modules to activate or deactivate companies or specific users in case they violate rules, or for other reasons. 
On the vendor side, the core user management feature is customer groups, which can be created according to geographic location, user preferences, order volume, and other criteria. This helps to customize the shopping cart experience and introduce the custom pricing feature discussed below. 
#4 Product/service catalog

Catalog management is vital for listing and managing offerings on a B2B marketplace. Admins should be able to set up catalog structures and properties, and vendors should be able to use these settings as a reference point for catalog customization when creating lists of their products or services. 
Also, marketplace admins and vendors should be able to configure custom search filters that can later be used by buyers for browsing the catalog. The importance of a search and navigation feature is hard to underestimate. According to a recent survey of B2B buyers, after price, ease of finding products via search and navigation was most important in selecting a B2B website.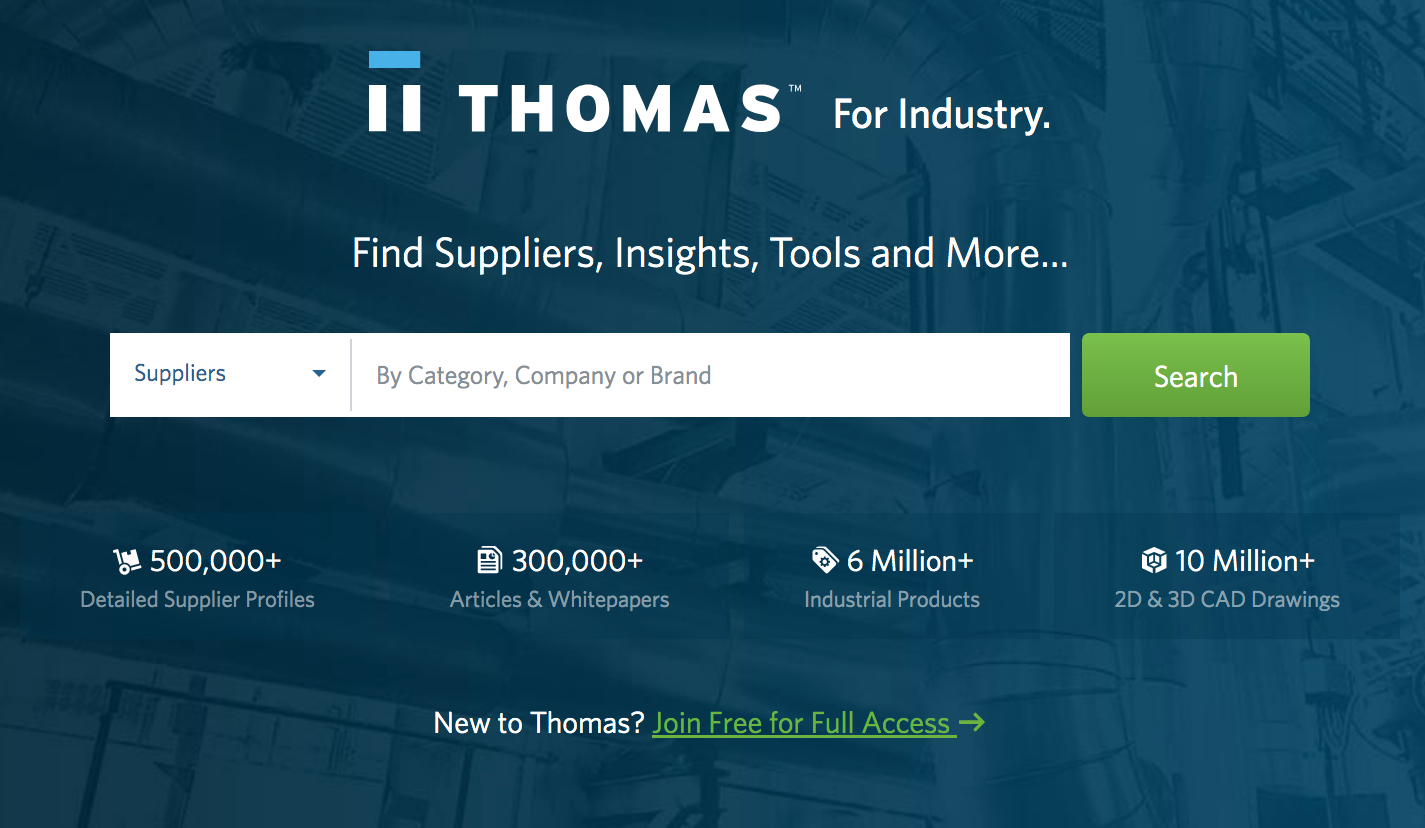 Within the catalog management feature are many subfeatures for all categories of users. For example, bulk product management allows vendors to manage several offerings at once. 
Import and export functionality helps vendors import their product and service data from other platforms (e.g. CRM systems) or export information they need in a CSV file.
#5 Content management

Basic content management features include publishing tools allowing users to add, edit, or delete any type of content. 
An images and videos feature provides vendors with the ability to add photos and videos to product descriptions. 
Encourage customers to share photos with purchased products and leave reviews.
An advanced feature to add would be YouTube integration that allows users to add a video to a product description using a URL from YouTube. 
#6 Payments, purchases, and monetization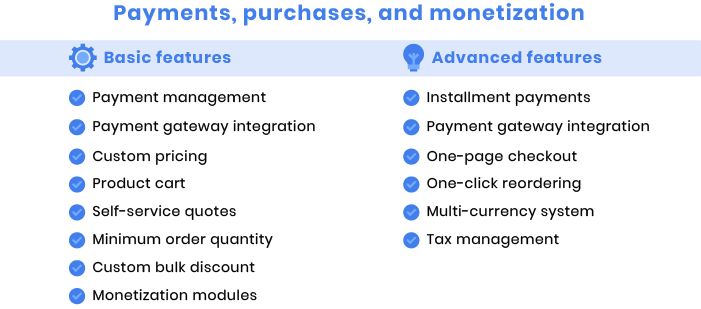 Payment system
Payment management is a key feature for automating the payment process. Payment security is crucial because of the high average order value (AOV) in B2B marketplaces, which is often in the tens of thousands of dollars. 
A common practice is to integrate with a payment gateway like Stripe to ensure money can be safely and easily sent and received. Users can pay via third-party tools; however, this will not be as secure and convenient.
Make sure you choose a payment system that provides flexible payment methods. 
The more diverse the payment methods available, the more attractive your platform will be for users. The most recommended payment methods for B2B marketplaces are cards, bank transfers, wallets, and "buy now, pay later," or installment payments. 
The latter is a growing category of payment methods, essential for B2B marketplaces. It offers customers immediate financing for online payments, typically repaid in fixed installments over time. 

Pricing 
When setting prices, vendors on B2B marketplaces can't do without custom pricing. This feature helps adjust prices depending on the customer type, order volume, order frequency, etc. Complex pricing functionality is attractive to vendors, as it helps them increase revenue and improve customer retention. 
Purchase 
A product cart is a basic feature for most marketplaces, including B2B platforms. By allowing users to buy more than one product at a time, a cart can increase sales and customer retention. 
There are also a number of purchase and payment features that are helpful especially for B2B marketplaces. For example:
A minimum order quantity feature specifies the lowest quantity of a product that a vendor is willing to sell.
Custom bulk discounts encourage buyers to place large orders.
A self-service quote feature allows customers to get quotes instantly that can be converted into orders once approved. Users can also check the status of quotes. 

There are also some advanced features that facilitate the purchase process for buyers and help vendors increase sales: 
One-page checkout simplifies the checkout process so users don't need to go through a lengthy step-by-step purchase journey. 
One-click reorder functionality provides customers with the ability to reorder previously purchased products.
A multi-currency system allows users to use different currencies and set up currency exchange values from the admin panel. 
Tax management is helpful because tax rates vary for different product and service categories in different regions. Platforms integrated with this feature enable vendors to input the correct tax details.
Monetization 
A monetization feature can include different pieces of functionality depending on how your marketplace makes money. 
With a subscription plan feature, marketplace owners can flexibly configure subscription policies and regulate pricing strategies. As an option, a platform fee feature can allow marketplace owners to set different fees. 
#7 Inventory, logistics, and shipment (for B2B product marketplaces)

Real-time inventory management is a basic feature for vendors that allows them to automatically track product inventory. Having the number of remaining products always visible reduces unnecessary spending and helps vendors meet customers' fulfillment needs.
Shipment management is a basic feature that enables automated shipment. It allows marketplace admins to compile, set up, and manage a list of delivery providers. Then, vendors and buyers can choose providers to work with. This feature also allows marketplace admins to view orders, explore orders, and track purchase statuses. 
For vendors and buyers, there's usually an order management feature. For vendors, it provides the opportunity to configure shipping settings and calculate shipping rates, while it allows buyers to view order details and manage their orders.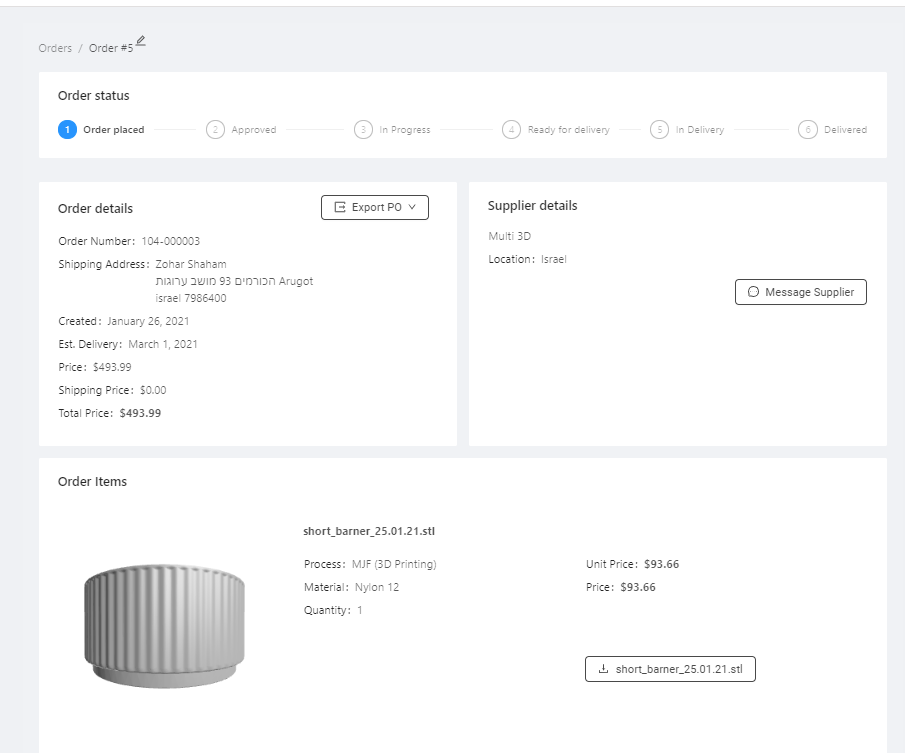 Shipment tracking is an advanced feature allowing buyers to track their order statuses, while a shipment calculator helps them determine shipping rates at checkout. 
#8 Security and data protection

One of the basics for protecting your marketplace is using sitewide HTTPS and SSL and a safe payment gateway. 
Data protection in B2B marketplaces is usually ensured by at least two features. 
The first is database backups that allow you to recover data in case it's lost due to technical issues or human error. This feature saves marketplace data at a predefined frequency, so you can always get the last saved version.
Data logs are an advanced feature for tracking any adjustments made on a marketplace. With this feature, admins can know who makes changes on a platform and when. Having a log helps you deal with unforeseen circumstances that include security violations, performance problems, and system flaws. 
#9 Communication

As a rule, the core communication feature in B2B marketplaces is a messaging center.
Set up and managed by marketplace admins, a messaging center allows administrators, sellers, and buyers to exchange messages. Often, admins can track all messages sent through the platform.
For product (or service) buyers, communication functionality is often implemented via live chats. This feature helps buyers clarify order details on the spot (rather than by phone or email), which can contribute to more sales. Live chat functionality can also be used for customer support, allowing vendors to improve customer satisfaction and retention.
Finally, chat bots can automate communication between sellers and vendors by answering common customer queries.
Conclusion
B2B marketplaces are picking up steam because they're profitable and convenient. When building one, you'll need to implement standard ecommerce functionality such as platform management and a payment gateway. However, there are also many specific features precisely for B2B marketplaces, like self-service quotes and payment installments.
Here are the key B2B marketplace features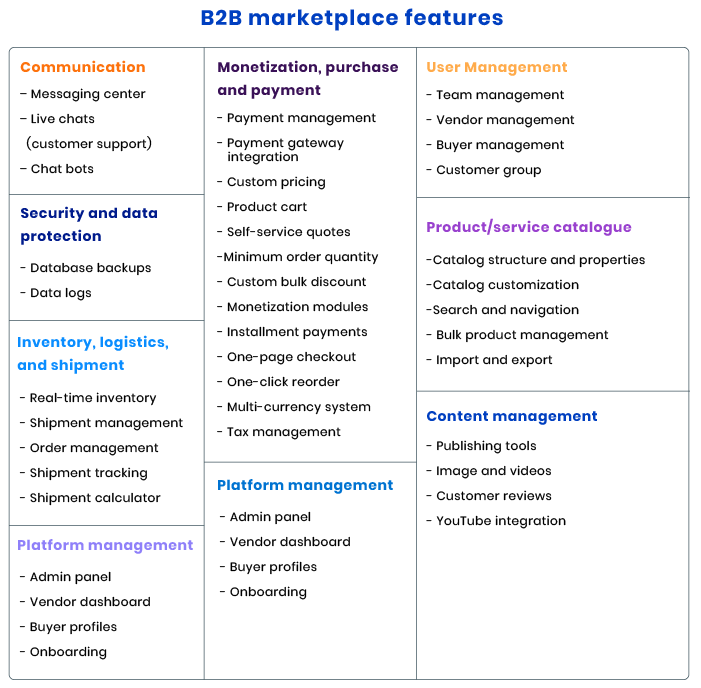 Whatever feature set you choose for your marketplace, building your B2B platform from scratch would be quite expensive and time-consuming. That's why it's a good idea to use a pre-built solution. 
FAQ
The key features of a B2B marketplace are the admin panel, payment gateway system, product or service catalogue, monetization modules, shipment management and messaging centre.

There are a number of features particularly helpful for B2B marketplaces to improve revenue. For example,

Custom pricing feature helps adjust price tags depending on the customer type, their volume of business, the frequency of orders, etc.
Installment payment feature allows users to set up a payment plan arranged between the buyer and the seller.
Request for quote feature provides the functionality to allow the customer to quote their products.

As creating a B2B marketplace from scratch is expensive and time-consuming, it's a good idea to use a pre-built solution. Start small with an MVP, test your business hypotheses, and then expand full force.

Should you need any advice or assistance with building your own B2B marketplace, contact us.